The best St. Patrick's Day events in NYC
Parades, pub crawls and step dancing—oh my! Here are the best St Patty's Day events NYC has to offer.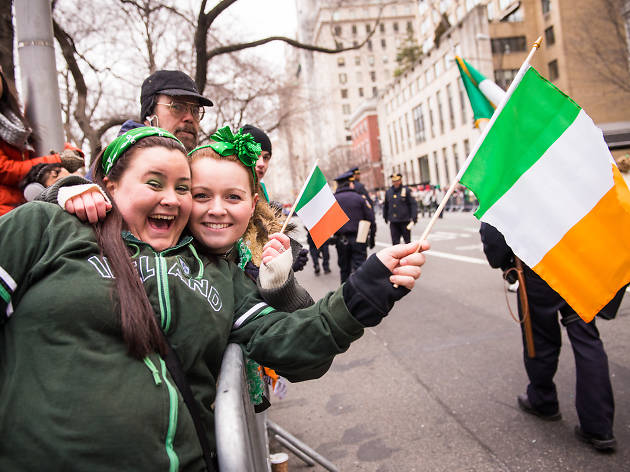 By

David Goldberg and Time Out New York contributors
|
One of the best NYC events in March is St. Patrick's Day. Some events are starting to sell tickets, but there are also free things to do, such as the annual St. Patrick's Day Parade. Our list includes a range of ways to celebrate: see a rockin' show or join one of the many Irish pub crawls with a bunch of drunk college kids. Not your scene? There are also awesome tours, Celtic dance performances and more things to do that don't involve guzzling copious amounts of Guinness. Either way, get ready to belt your favorite drinking songs, bust out a limerick and show off your shamrocks—St. Patrick's Day in NYC is going to be a blast!
RECOMMENDED: See the full St. Patrick's Day in NYC guide
Best St. Patrick's Day events in NYC
Want to celebrate with some Irish cuisine?
Irish restaurants shouldn't get overshadowed by Irish pubs—head to these spots for Guinness cheese, pub sausage and mash