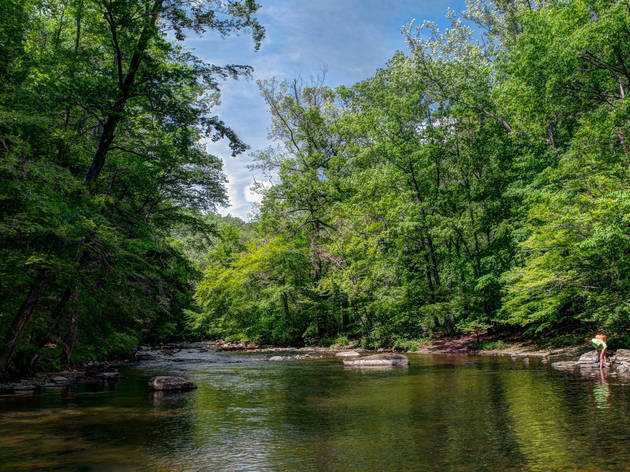 The best hiking near NYC
Whether you're a pro or a novice, the best hiking near NYC will deliver. Who doesn't love the outdoors, after all?
Note: Although hiking trails near NYC are currently open, most are only accessible during daylight hours. Plan accordingly.
If you've been itching to go hiking near NYC, you're in luck. Just a few hours away from town, these trails run the gamut from easy to hard but all have one thing in common: they champion nature above all else. While there are a handful of parks in NYC with trails you could wander, getting to truly enjoy green spaces can be a bit of a challenge when you're sharing them with 8.6 million other people. When you tire of the best things to do outside in Gotham and need a change of scenery, try one of these outdoor adventures instead. From serene paths through the woods and thrilling ascents up rocky cliffs, these hiking trails and day trips from NYC are just a quick train or bus ride away. Grab your boots!
Find the best hiking trails in America
Hit one of these epic hiking trails to experience some of America's most iconic and dramatic landscapes at ground level