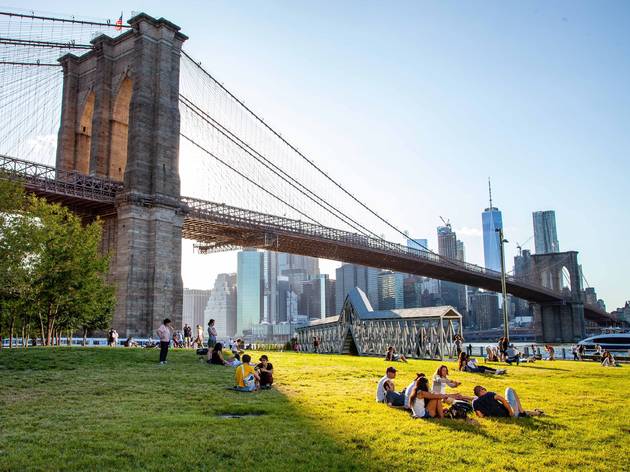 The best places to bring your next takeout picnic near Time Out Market New York
Make the most of Time Out Market New York's stunning waterfront location by taking your food to these great nearby picnic spots.
The best spots for a picnic near Time Out Market New York
Photograph: Time Out/Ali Garber
Sometimes things are exactly what they sound like they are. That's definitely the case with DUMBO's Pebble Beach, just a short walk from the Market. This is one of the rare beaches (yes, made of pebbles and stones) that you can find along the East River waterfront. Grab a spot on the large steps surrounding the beach and enjoy your close proximity to the water.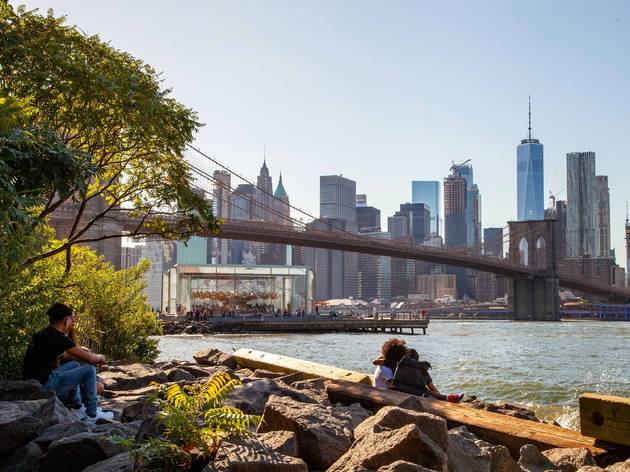 Photograph: Time Out/Ali Garber
Jane's Carousel is an icon of Brooklyn Bridge Park for a reason. The classic three-row machine with 48 detailed horses and two gorgeous chariots was originally built in 1922. After being restored to its original glory, it was installed in its current form in the park in 2011. The carousel may currently be closed, but it still provides a scenic backdrop for outdoor dining.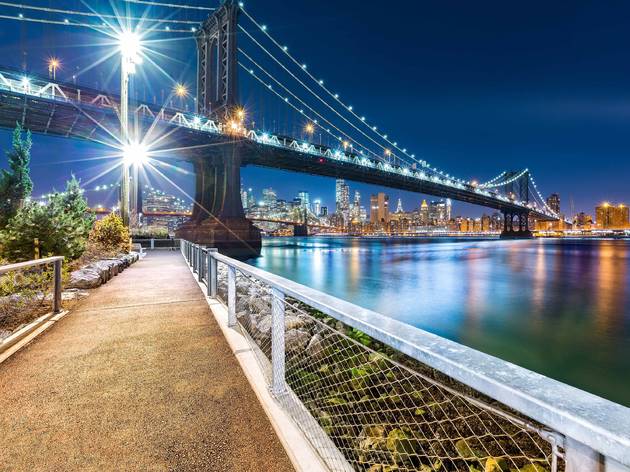 Photograph: Shutterstock
This waterfront green space is located at a dramatic bend in the East River just north of the Manhattan bridge. The unique position provides stunning views of the bridge, the river and the Manhattan skyline. (There are also some cool tiny bridges over the East River that you can cross.) For your picnic, hit up the 13,000 square foot lawn.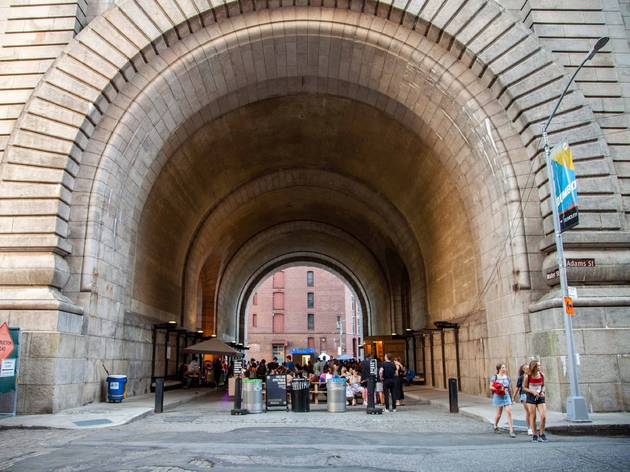 Photograph: Time Out/Ali Garber
Archway under Manhattan Bridge
When you think of spots for a lovely NYC picnic, the first location that comes to mind probably isn't one underneath a bridge. But this archway is more than just a thoroughfare. The 45-foot high stone arch creates a cathedral-like space that beckons you to linger. It's also a great choice for a picnic spot on a slightly rainy day.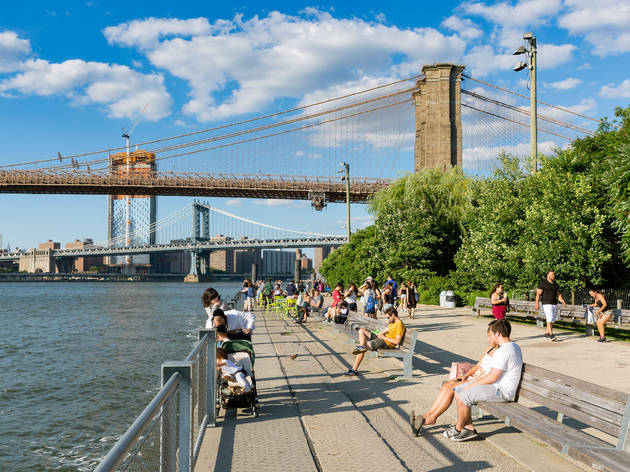 Photograph: Courtesy Brooklyn Bridge Park
Brooklyn Bridge Park Pier 1
Pier 1 is the largest of the piers in Brooklyn Bridge Park and the closest one to the Market. Set up your picnic at the Granite Prospect for sweeping views of lower Manhattan or one of the pier's large lawns for a more bucolic experience. When you're done, walk back to the city's streets through the lovely tree-lined pathways.
Other great spots to picnic in NYC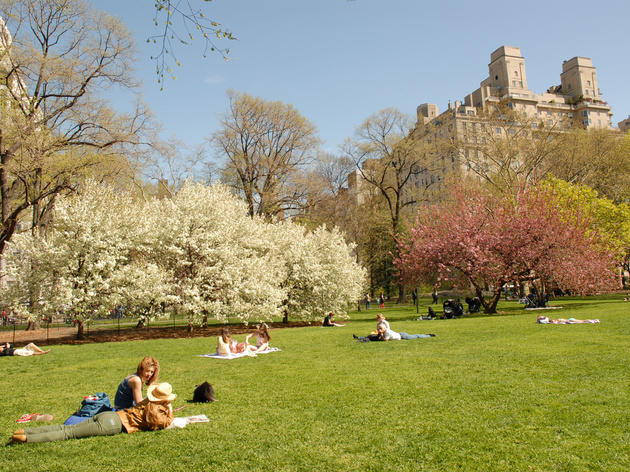 Pack up your basket with delectable treats and head to one of these secluded areas in Central Park in New York