The best Labor Day weekend getaways near NYC
These Labor Day 2017 weekend getaways have everything you could want including beaches, parks and quaint towns to visit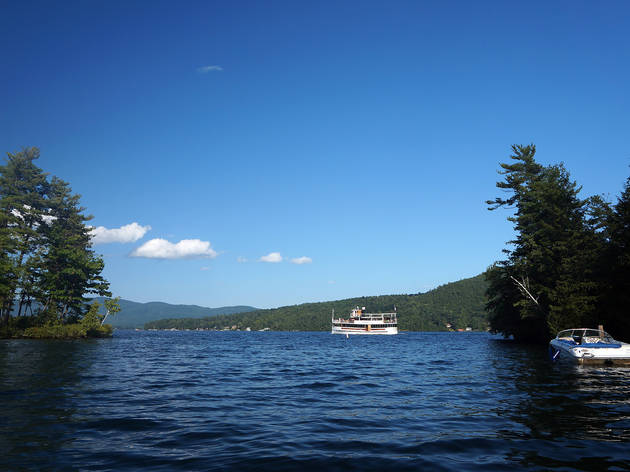 Searching for amazing and relaxing Labor Day weekend getaways? We don't blame you, although we can all agree that spending the three-day weekend in the city can be pretty magical. Those summer concerts, picnics in the best NYC parks, and days splashing around New York beaches? Pure bliss. But there comes a time when we all need to take a little break from Gotham. So take advantage with these incredible getaways to New Jersey, Long Island, Upstate and even Massachusetts before the warm weather slips away.
RECOMMENDED: Full guide to Labor Day in NYC
Best Labor Day weekend getaways
1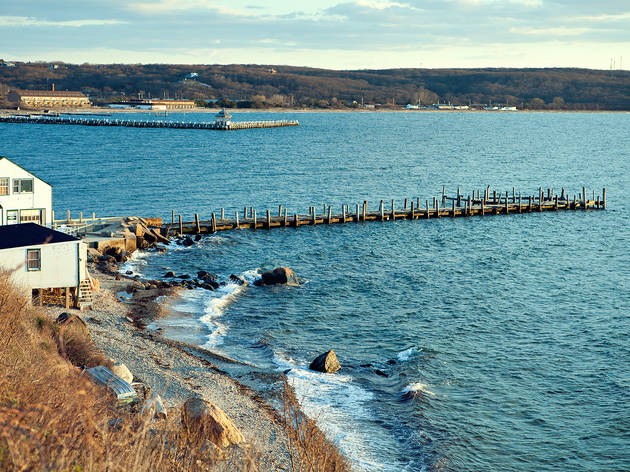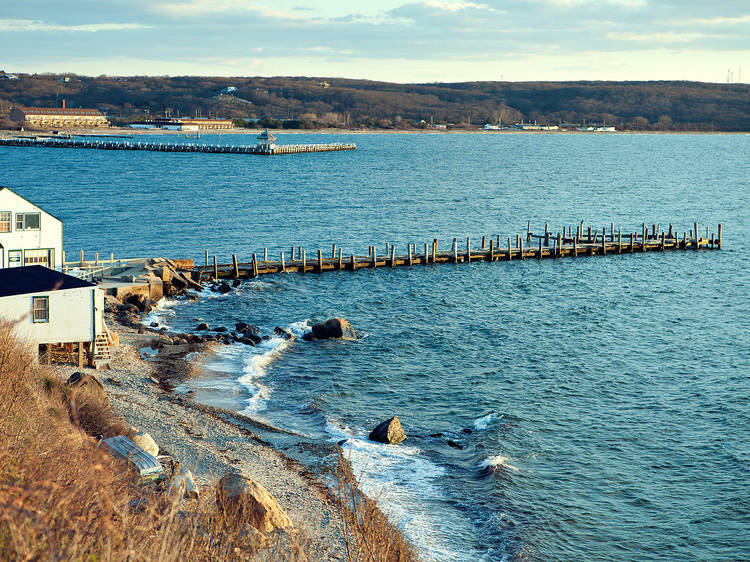 Catch waves and live music in Montauk
120 miles, 3hrs by car or LIRR
Head East and don't stop until you reach the tip of the Hamptons, where the ritzy clubs and high-fashioned vacationers give way to lifetime native fisherman and surfers who quit New York to chase the area's big waves. If you're hoping to hang ten yourself, spend your mornings at Ditch Plains, a beach where you'll be among many longboarders and have access to tasty seasonal food trucks. Afterward, spend your night dining over fresh seafood at 668 The Gig Shack and say goodbye to summer with live music as the sun sets behind a pond at the hip Surf Lodge.
2
100 miles, 2hrs 30mins by car or various times by LIRR
If the warm weather or sun is threatening to run away before the (unofficial) end of summer, a weekend in the Hamptons is still worth the schlep to Long Island. Skip the beautiful white sands of Cooper Beach and East Hampton's award-winning Main Beach for amazing cultural activities like the Southampton Historical Museum, where you'll find plenty of beautiful china, vintage clothing and jewelry, furniture and collectibles at Southampton Antique Fair (Sept 2). Art fans shouldn't miss the Pollock-Krasner House and Studio where you can see where famed artists Jackson Pollock and his wife Lee Krasner spent their days in peaceful seclusion creating Modern art pieces, including some by Pollock that are still exemplified as the best of Abstract Expressionism.
Read more
3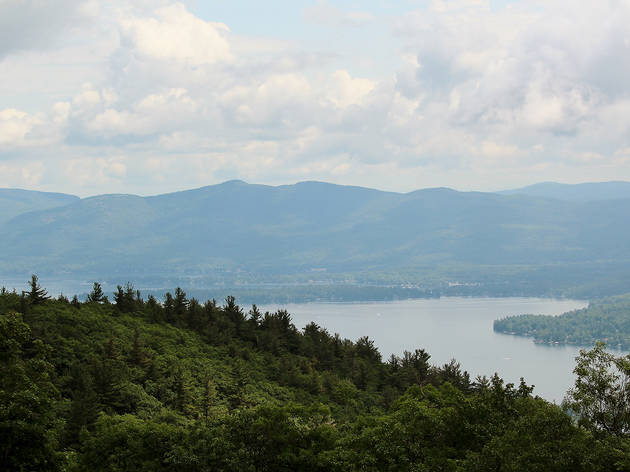 Enjoy the wilderness in the Adirondacks/Lake George
200 miles, 3hrs 20mins by car
For a true breath of fresh air, ditch New York City for the simple life in upstate New York. After you spend a full day dedicated to the new Wild Walk, a system of wooden bridges that snakes through the Adirondack Park as a "High Line of the Forest," which offers stunning views of the trees and wildlife, check out the area's fun low-key events. The Annual Hobo Fest, which takes place the Sunday before Labor Day, is a free, full-day folk music celebration near Saranac Lake, which embraces the free-traveling "hobo spirit." Take a moonlight cruise on Lake George with Rat Tail Jimmy where you'll hear live music punctuated by fireworks, or stay on dry shores for The annual Long Lake Labor Day Chicken Barbeque and Fireworks celebration on Saturday, Sept 2.
4
Hit up Pinesfest on Fire Island
60 miles, 2hrs 15mins by car
It can take a bit of planning to get to this car-free summer oasis, but if you haven't been, hop aboard the first ferry you can for the perfect fun-in-the-sun destination. Catching those last rays of summer sun on one of the well-maintained beaches, for a 3-day beach party. Start your days with workouts from Barry's Bootcamp and Swerve Boxing. Performances from Betty Who and Ron Carroll will keep you going all night.
5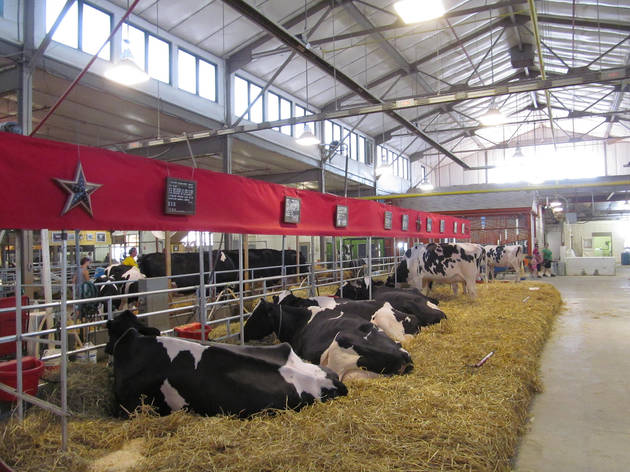 Gorge on fried Oreos at the Great New York State Fair
253 miles, 4hrs by car
If you want a different pace from Gotham, look no further than this 12-day country bonanza. The oldest State Fair in America is back with its 375-acre fairgrounds and hours of entertainment, including plenty of farm animals, rides, greasy finger-licking-good treats and live music everyday. The band line-up for this weekend features '80s favorite the Spin Doctors, hip-hop royalty Migos and country star LeAnn Rimes. Drive or take the Amtrak directly to the fairground on Labor Day for one-buck admission prices and a chance to see music legends Chicago.

Photograph: Courtesy CC/Flickr/Doug Kerr
6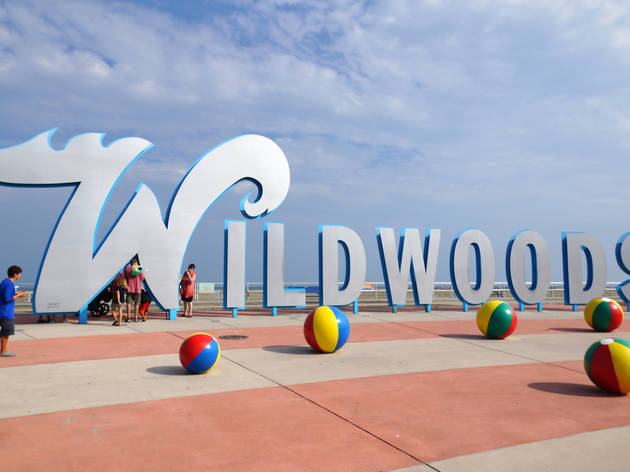 Party by the sea at Wildwood, New Jersey
155 miles, 2hrs 30mins by car
Forget what you think you know about the Jersey Shore from the late but memorable MTV series—this spot is the real deal. The whole weekend is jam-packed with ways to get your America on, from the Labor Day Weekend Fireworks Spectacular on the beach (Sept 1), the all-ages idyllic Concert Under the Stars Series featuring Beatlemania (Sept 2), Ed's Funcade World Championship Skeeball Competition (Sept 2) and the Wildwood Block Party and Music Festival (Sept 3rd). Don't forget to leave time for exploring the historic boardwalk—there's plenty of shops and rides waiting for you.

Photograph: Courtesy CC/Flickr/Allie_Caulfield
7
125 miles, 2hrs by car
Take a break from hitting the slots and grab some sun and sand among the busy shores on Atlantic City. It's like The Vegas of the east coast, except with less tourists. Just don't party too hard, if you want to make the last bus back to New York for work the next day.
Read more
8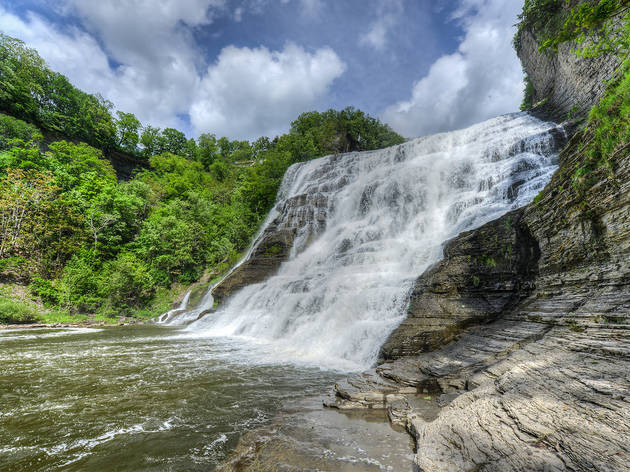 Taste exceptional wine in the Finger Lakes
250 miles, 4hrs 30mins by car
Sure, Long Island has plenty of wineries, but in upstate New York you get a refreshing glass while appreciating the hills and blue lakes of this quiet region of the state. Sip some of the town's best Riesling offerings while overlooking a lake from the Ravines Wine Cellars' tasting room, or the green Adirondack chairs at Sheldrake Point Winery. While you're in the area, designate a non-boozy day and take advantage of the canoeing and kayaking opportunities, or maybe take a dip under a waterfall.
9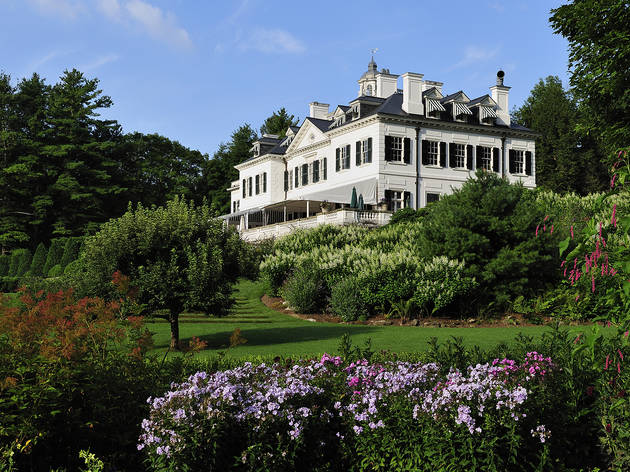 See the art of the Berkshires, MA
150 miles, 2hrs 45mins by car
If the weather's nice, it's imperative that you go white water rafting and hike the gorgeous Monument Mountain or speed down a zipline through a thick forest, but if you're all natured-out, have no fear. This region of Massachusetts is full of amazing art opportunities. Check out true Americana art at the Norman Rockwell Museum, the fantastic architecture and magnificent collection of the Clark Art Institute and the largest collection of contemporary visual and performing arts in the country at MASS MoCa.
10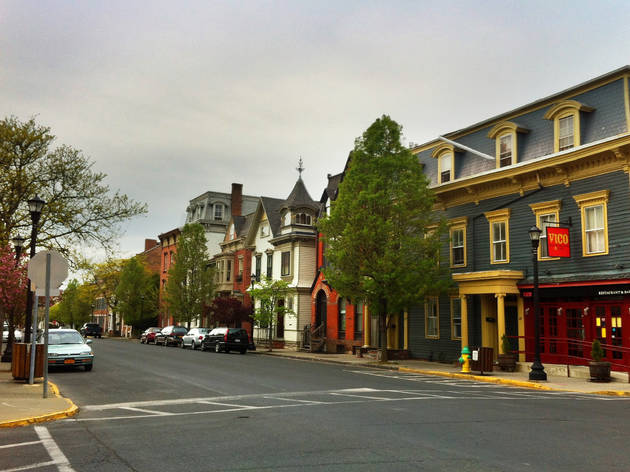 Shop till you drop in Hudson, New York
110 miles, 2hrs by car or 2hrs 20mins by train
The walkable and bike-friendly town of Hudson only has 6,000 residents, but it's an upstate treasure that is easily accessible to and from the city. With 300 historic buildings, including many with exceptional architectural elements, and over 50 antique stores, this spot is perfect for a full day of moseying. Start at a local café like Rev Coffee & Tea before heading down Warren Street for a slew of galleries displaying works by contemporary locals, oil paintings and antiquities from around the world over. Once you're inspired, drop by any one of the numerous vintage and antique stores to search for new furniture, jewelry and decorative items to fit your taste. Before you leave, check out the historic lighthouse and the killer views of the Hudson River.

Photograph: Courtesy CC/Flickr/Teri Tynes
Looking for more weekend getaways?
Discover weekend getaways that are perfect for beach bums and swank seekers alike—all within a five-hour drive of NYC
Read more