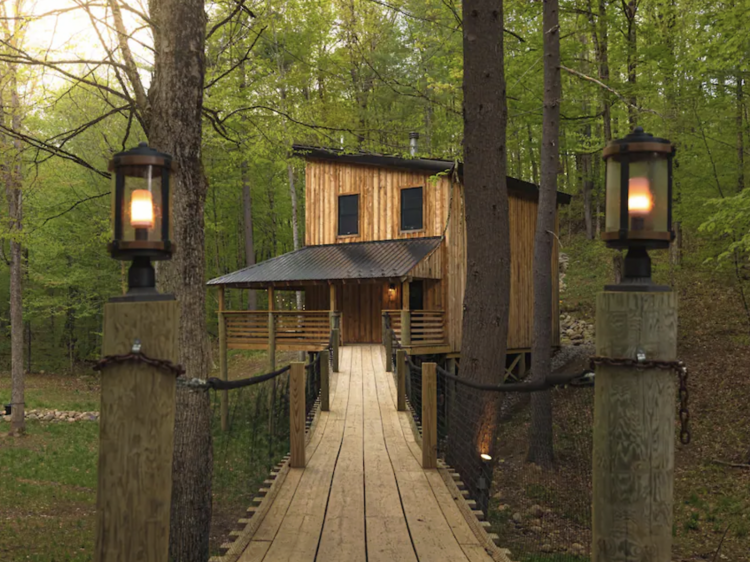 Courtesy: Airbnb
1.

The designer treehouse in Adirondack
Take a stroll along the cable bridge to this ultra-luxury treehouse in Adirondack, New York. After winning the Best Airbnb in New York State award in 2021, it's no wonder it's had over 350 stellar reviews. From the cozy minimalist interiors to the fully equipped kitchen and bathrooms, this unique treehouse has all you need for a super rustic yet lavish stay in the woods (who would have thought?!). Designed by Chris Broomfield and featured in many architectural magazines to date, this property is right up there on the bragging list. Just book it – we promise you won't regret it.
Rooms? Two bedrooms. Sleeps four guests.
The mood? Rustic and romantic adventure in the woods.
Location perks? Surrounded by forestry and a picturesque waterfall.
Budget range? A luxury retreat for families or groups.
Time Out tip: Take a stroll through the forest at golden hour – it's magical.