The best ski resorts near NYC
These ski resorts near NYC deliver, whether you want a one-day trip to the slopes or a week-long mountain escape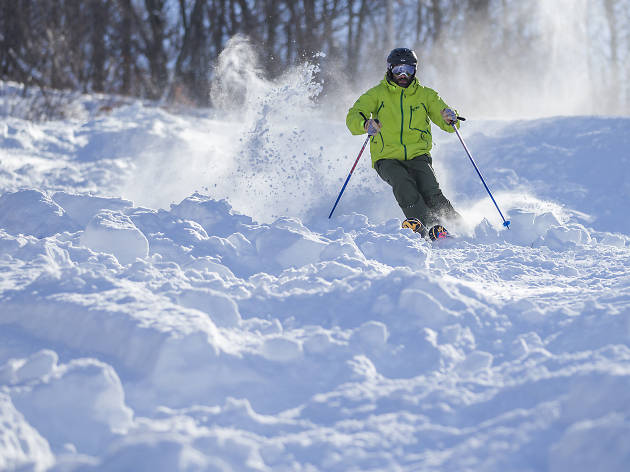 Here's when you need to hit up ski resorts near NYC: When winter hits and the city snow is gray and slushy and the ice-skating rinks become just as crowded as Times Square. That's when those nearby lush, white mountaintops look their prettiest. Adrenaline-junkie seasoned skiers and snowboarders and even newcomers to the bunny slopes could all do with an escape from New York. Sometimes a day trip does the job, but how good do week-long winter getaways sound? These ski resorts are all within driving distance from the city and promise a winter wonderland for skiing and snowboarding.
RECOMMENDED: Full guide to things to do in the winter in NYC
Best ski resorts near NYC
Looking for more out of town trips?
We've got weekend getaways for adventurers and lazybones alike—all so close, you can go right now.
Read more