Heads up! We're working hard to be accurate – but these are unusual times, so please always check before heading out.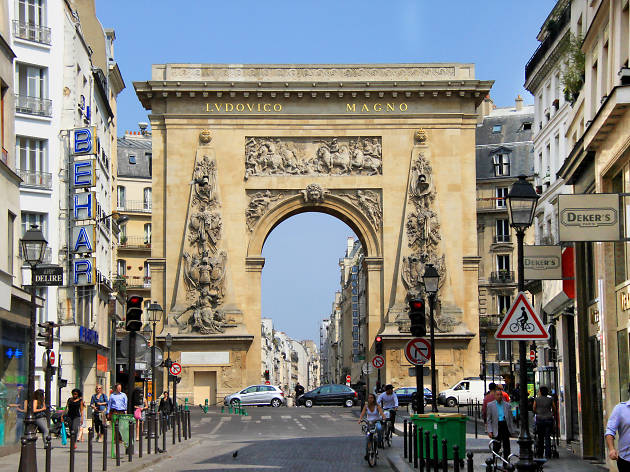 What to do in Strasbourg-Saint-Denis, Paris's coolest neighbourhood
Bustling Strasbourg-Saint-Denis boasts some of the best bars, restaurants and things to do in Paris. Here's our insider's guide
Choosing your quartier in Paris can be a bit of a drag. Montmartre, with its tourist-speckled slopes, and highbrow Saint-Germain-des-Prés have lost much of their charm. The Marais is chicness defined, so a bit posh. Belleville and Ménilmontant a good mix of homey and happening, though a little out-of-the-way. Batignolles perfectly pleasant, but dull at night. So where to make your City of Light HQ? With its killer music scene and constant stream of talked-about food and drink openings, Strasbourg-Saint-Denis, we'd wager, is the coolest neighbourhood in town right now.
It owes that status largely to two gastro entrepreneurs, Arnaud Lacombe and Guillaume Le Donche, who've almost singlehandedly turned the Rue des Petites-Écuries into the 10th arrondissement's buzziest nightlife strip. Their pizzeria Da Graziella, small-plates restaurant Vivant, natural wine bar Déviant and endlessly hyped club Hôtel Bourbon are glittering highlights in an area that already overflowed with them. From the city's most indulgent burgers at PNY to Le Syndicat's mixology mastery, Strasbourg-Saint-Denis really is a bon vivant's dream. But that's not to say this multicultural neighbourhood's succumbed to gentrification à la nearby SoPi (South Pigalle). Knockout kebab shops, old-world art nouveau bistros and corner bars selling €3.50 pints happily coexist with flashier new arrivals. You'll observe rose sellers, prostitutes, suits, roast chestnut vendors, and music and film industry glitterati roaming these streets. It may be a clichéd mish-mash, but SSD's all the more fascinating for it.
RECOMMENDED: Full guide to the 50 coolest neighbourhoods in the world
If you only do one thing...
Come fashion week, Parisians flock en masse to the chicly decked-out Hôtel Bourbon (if it's not already rammed, that is). Grab a mezcal cocktail in the ground-floor bar and move to electro-funk and hip hop sounds in the basement club.
Hide from the rain
If it's horrible out, duck into a shop or two. We'd recommend café-cum-record store Rupture, whose new and second-hand selection ranges from rock to jazz to bossa nova, and Épicerie Julhès, an upmarket deli with unrivalled jambon-beurres. La Distillerie de Paris, run by the same family, is one of few city-centre breweries.
Stay up late
Storied gig venue New Morning has been pulling in the biggest names in jazz and world for nearly four decades. Start your night there, then segue to La Mano, where you can expect DJs to spin everything from salsa to Italo disco, decent tapas and Mexican cocktails, and a designer-clad clientele. Music and arts space La Gaîté Lyrique also has a decent leftfield and experimental programme.
Eat here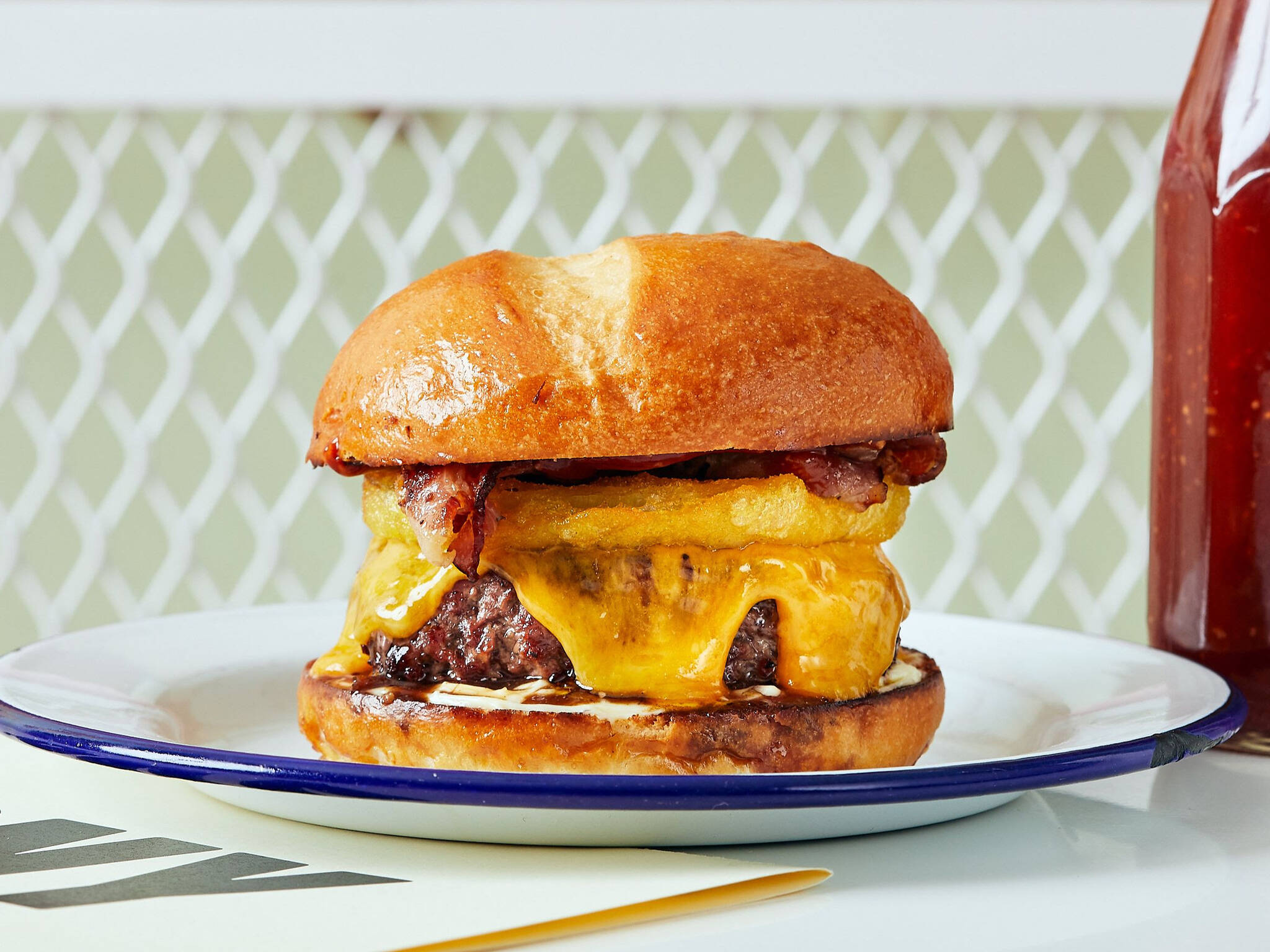 Photograph: Paris-New York
For the best pizzas in all of Paris, try Da Graziella. Their Neapolitan-style pizze fritte are gorgeously soft inside, with crusts just the right side of crisp. Vivant, also run by entrepreneurs Lacombe and Le Donche, serves excellent small plates and more than 150 natural wines, including around 15 by the glass. If you're meat-mad, PNY (Paris-New York) offers to-die-for burgers with Le Ponclet beef and 18-month-aged cheddar. Jah Jah by Le Tricycle is where to head for fast food of the vegan variety – think African and South American-inspired salads and curries. Not so health-conscious? You'll find the finest kebabs and lahmacun at family-run Turkish restaurants Ozlem and Urfa Dürüm.
Drink here
Photograph: Le Syndicat
World-class cocktail joint Le Syndicat – our number-one bar in Paris – combines little-known French liquors (cognacs, armagnacs, eaux de vie) in mind-blowing contemporary concoctions. We like the Explosive, with Noilly Prat, pastis, rhubarb, green tea, citric acid and dill. Déviant is your best shout for natural wine – paired with imaginative hors d'oeuvres and small plates – while nautical-themed Le CopperBay has mastered the cocktail classics. If you like the sound of €3.50 pints and €5 mixes, head to the old-school, slightly run-down Château d'Eau, then soak it all up with a kebab from the takeaway opposite.
How to get to Strasbourg-Saint-Denis
Bang in the centre of the Right Bank, Strasbourg-Saint-Denis metro station is served by underground lines 4, 8 and 9. Handily, it's only 10 minutes on foot from the Gare de l'Est, and around 15 from the Gare du Nord.
What else is nearby?
Walk north-west for 10 minutes and you'll hit the quaint museums – and equally quaint sexothèques – of Pigalle. To the east, the Canal Saint-Martin is where many Parisians head for a waterside post-work apéro. And just 20 minutes' stroll south-west, you'll find Paris's 'Little Tokyo' along the Rue Sainte-Anne.
Discover the best things to do in Paris
Even the locals would agree it's impossible to see every sight, every piece of history, every glorious work of art in the City of Light in just one lifetime. Bof, they might say. Quel dommage. But don't feel downbeat about it all. Our 101 best things to do in Paris should help you get a sense of this city as it is right now.