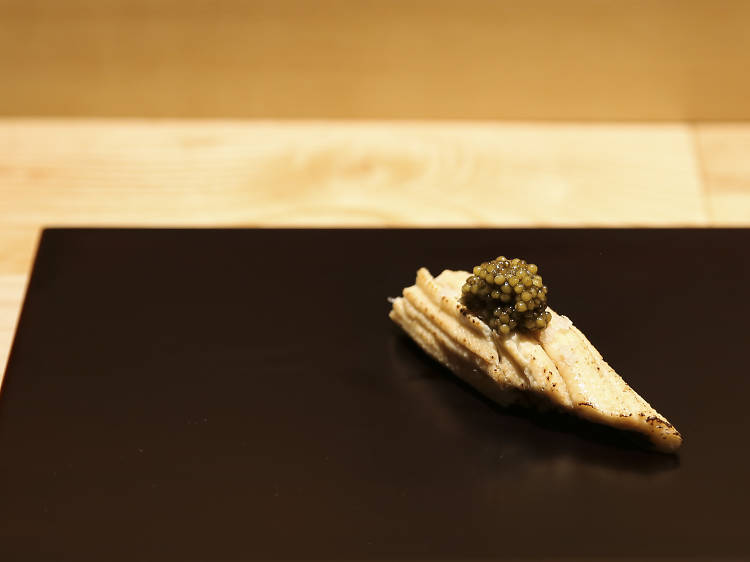 Uchū
The name of the Lower East Side's newest Japanese joint means "universe," which is apt, considering how its immersive environment is designed to sweep visitors to a world far from Eldridge Street. After a few passings of the chef's knife, owner Derek Feldman (Sushi on Jones) has partnered with Michelin-spangled sushi chef Eiji Ichimura, who recently left his eponymous Tribeca spot. Their new 10-seat omakase bar offers two daily seatings for a constantly changing set menu of 18 to 22 courses made with the freshest seafood imported from around the globe (such as fish from Japan and caviar from Italy). Those worried about their food's frequent flyer miles can rest assured that produce is hyperlocal: Herbs, berries and Japanese sweet potatoes are harvested from the rooftop garden.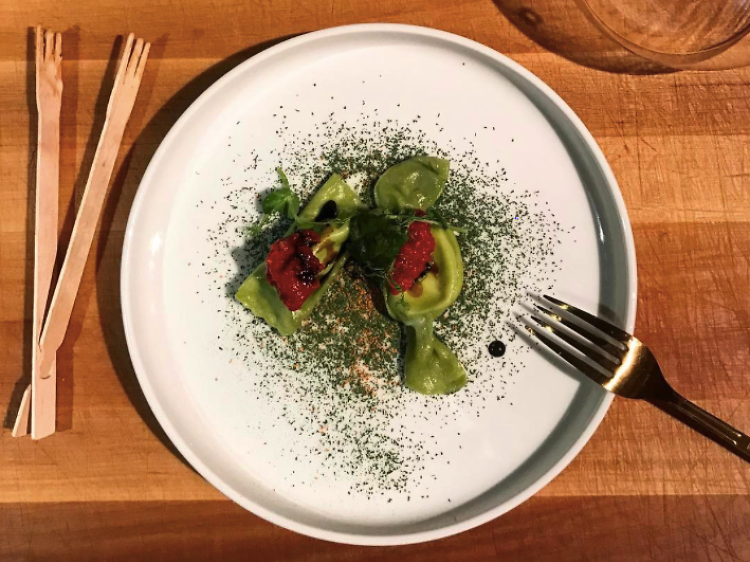 Raviolo
Those who love to eat Italian food but are intimidated by heaping bowls of pasta will approve of this spot's new way to chow down. At West Village boite Raviolo, consulting chef Massimiliano Eandi (Mulino a Vino) presents classic dishes as small plates, giving the flavors of the Boot a dim sum twist—when it comes to ordering, at least. Similar to single-serve bao or dumplings, Eandi's pasta pockets are made for sampling and can be ordered via a checklist. But though the format is imported from China, the flavors are strictly Italian; think lasagna, eggplant parm and caprese paired with Negronis, prosecco and a three-layer Italian-inspired Bloody Mary.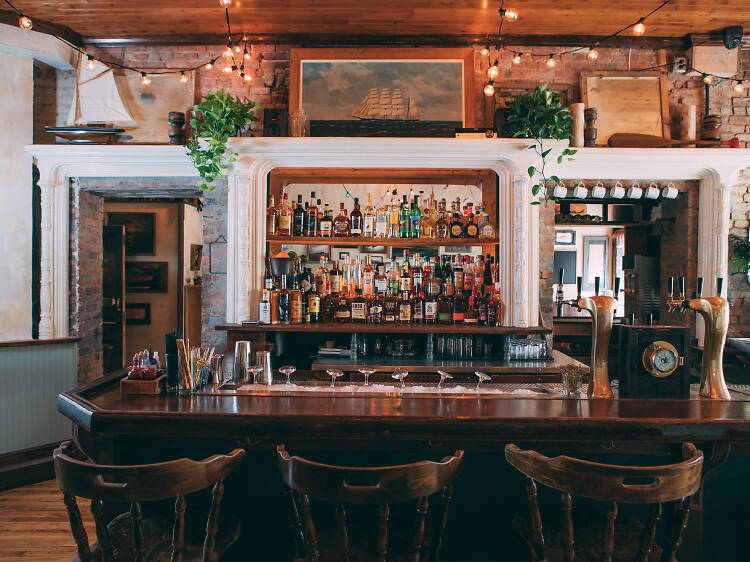 The Lost Lady
Three years ago, Robert Ceraso and Jason Mendenhall (the Wayland, Goodnight Sonny) set out to add a nautical outpost to their growing cocktail kingdom. After two potential locations fell through, they're finally ready to set sail with the project. A casual cocktail bar with thrift-store seascapes, vintage maritime photos and a cocktail menu loaded with agave and rum—the Lost Lady adds Wayland vet Ryan to the team's takeover of the East Village drinking scene. As with their other popular downtown hangouts, the bar also offers a short list of affordable eats, this one leaning toward tacos and dinner bowls. If that's not enough to get you on board, there's also shuffleboard and a jukebox to help you drift away.