Alternative cinemas in Singapore
Five cinemas that don't screen your typical Hollywood blockbuster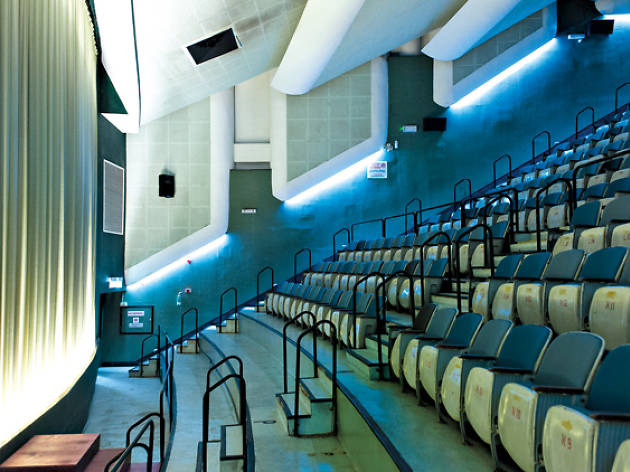 Occupying the former site of the historic Golden Theatre is The Projector, a refurbished cinema that's home to an eclectic selection of films (it also selectively screens mainstream ones). Weekends are the best time to hit it up – that's when programmes such as Japanese Cinema Sundays and Sundays with French Cinema take over the two halls. Besides arthouse flicks, The Projector also shows local and cult classics such as 2001: A Space Odyssey.
Lest we forget, far more films are churned out of Bollywood than Tinseltown. And Bombay Talkies makes it easier for the Shah Rukh Khan faithful. Hindi movies – which, fair warning, can run up to 3 hours – are the lifeblood of this cinema, housed in the charmingly old-school Shaw Towers.
Embrace foreign film in new territory: Rex Cinemas is home to a selection of the latest Tamil and Hindi titles, each set with English subtitles. Besides Bombay Talkies, it's the only other cinema dedicated to Bollywood, so take in a picture here to boost your film cred.
In the gallery's Painting with Light film series, movies are screened on the first weekend of every month, featuring one classic and one contemporary title from the region. P Ramlee's oeuvre, Laotian New Wave and Cambodian documentaries are just a few of the topics explored.
Besides language classes and art exhibitions, Alliance Française offers a selection of (mostly contemporary French) films for Francophiles, cinephiles and everyone in between – and it's called Ciné Club. Fresh titles are added every month, and while most of the movies are screened on Tuesdays, Sunday afternoons see the inclusion of Ciné Kids, a curation of family-friendly flicks.