The best outdoor cinemas in Singapore
Snuggle up and get cosy – here's where to get your movie fix under the stars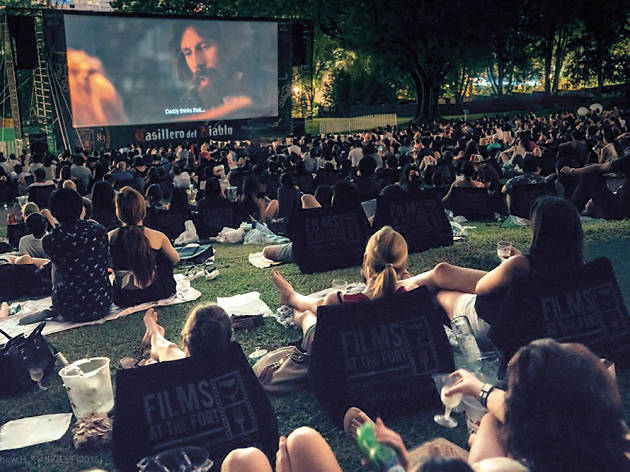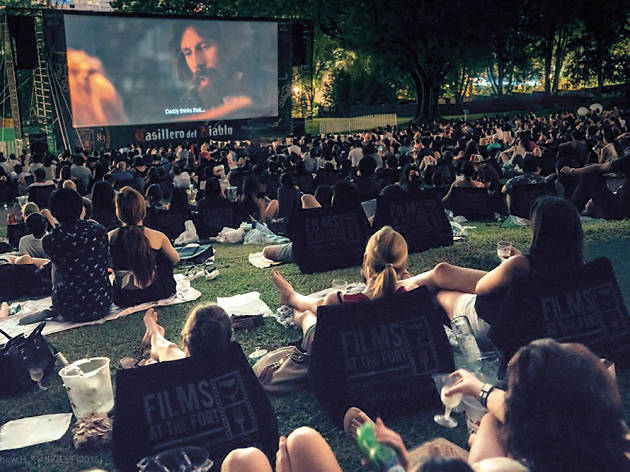 Don't expect popcorn and nachos here. At Films at the Fort, your movie-going experience is taken to the next level. Be treated to a menu of gourmet selections like lobster rolls, burgers and cheese platters paired with wine – everything's whipped up by the folks from The Providore café. Sit back on cushy inflatables under fairy lights (and stars, if any) as the movie plays. It's like a page out of your Pinterest mood board come true.
Photo: Zombiepura
Skip the Hollywood blockbusters for something closer to home. From now until September, B.Y.O Cinema returns with more outdoor pop-up screenings featuring local titles such as Zombiepura and Lulu the Movie. Pack a picnic basket too – these screenings are held at various locations including Esplanade Forecourt Garden and Fort Canning Green. The best bit? It's absolutely free.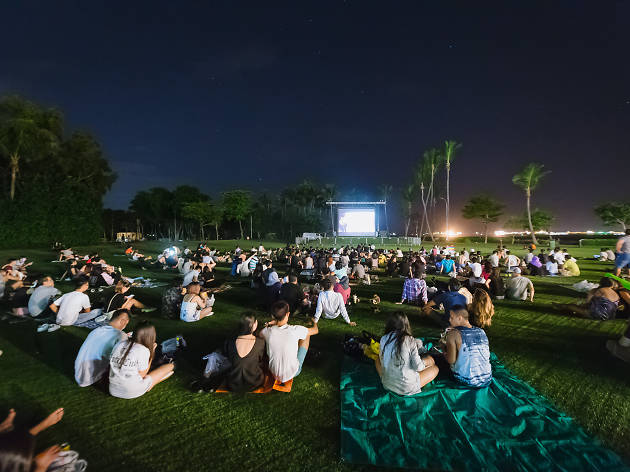 Balmy evenings are perfect for alfresco film screenings and nothing beats a relaxing cinematic experience by the beachfront at Sentosa under a blanket of stars. Forget ticket stubs – grab your popcorn and pick a spot for a mix of both local and international cinema. Starting from July 26, expect a whole load of Marvel films including this year's release – Captain Marvel. Check its list of screenings at sentosa.com.sg.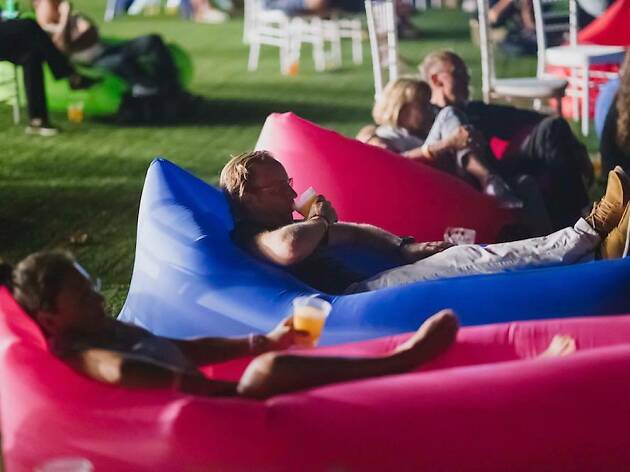 Brought to you by the movie app Popcorn, Popcorn Pop-Up Cinema screens big blockbuster hits at various locations in Singapore every week. Catch last year's releases like Victoria & Abdul, as well as cult faves such as Mean Girls and The Life Aquatic of Steve Zissou at various spots including Bar Canary, Blu Jaz Cafe, and Picotin. Psst – we also hear you get unlimited popcorn whenever you flash the Popcorn app on your mobile, so be sure to download yours. Keep an eye on its Facebook page for updates on the next screening.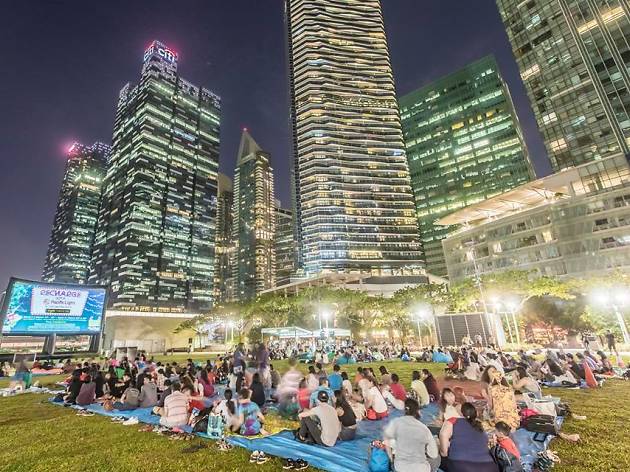 Prefer drive-ins? Say no more. MovieMob kicks it old school by holding roving cinema pop-ups where you can rock up and watch a film in the comfort of your car – depending on the location. Alternatively, screenings are held by landmarks such as the Marina Bay, the Botanic Gardens or the Singapore Art Museum where you can get comfy on a beanbag or deck chair. Check its Facebook page for the next screening.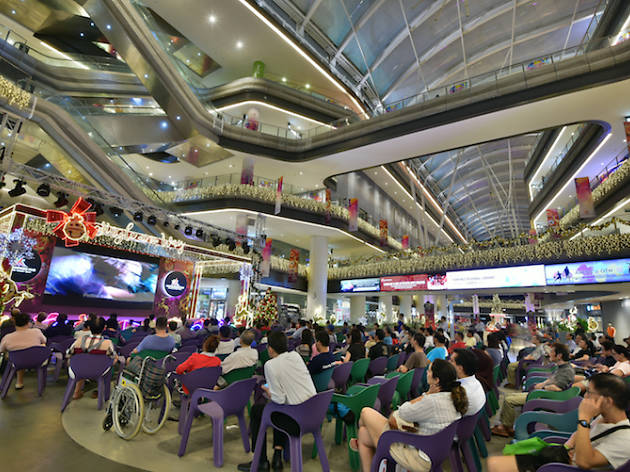 Movie Under the Stars @ Our Tampines Hub
Pull up a seat on these purple and green plastic chairs, and get comfy. Our Tampines Hub's open-air plaza transforms itself into a makeshift theatre every night to screen family-friendly content. There are no popcorns served here but you can always grab movie snacks from any of the F&B stalls nearby and chomp your way through a bowl of noodles, fried chicken or nonya kueh.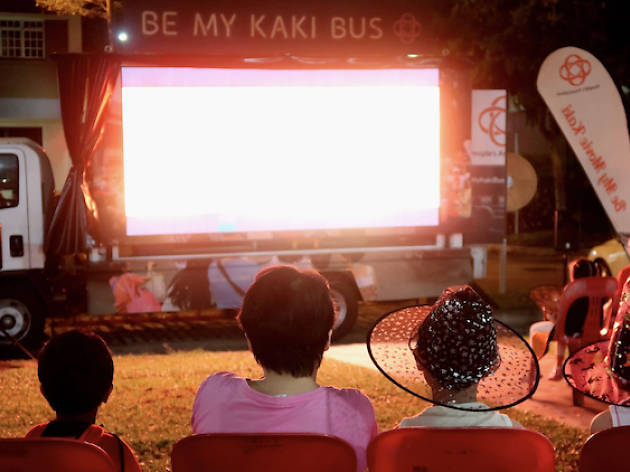 Here's one you can enjoy at the comfort of your own doorstep – not literally, of course. Catch this travelling movie bus as it pops by your neighbourhood's town centres, void decks and parks. The vehicle roams around the island all year long and unveils a screen at the back of the bus to recreate that nostalgic outdoor movie theatre. One for the entire family, titles screened are family-friendly comedies and animated fares such as Disney classics, The Incredibles, Trolls, Kungfu Panda and more. Visit its Facebook page for regular updates.
For a memorable cinematic experience, head to Tanjong Beach for a combination of latest film releases, live DJ sets, coastal cuisines, ice-cold drinks and an Instagram-worthy tropical beach setting. Soak in the alfresco vibes while revelling in acclaimed blockbusters and indie titles. Keep your eyes peeled for the next Peroni Sunset Cinema event at sunsetcinema.com.sg.
More movie magic
Film, Arthouse and alternative cinemas