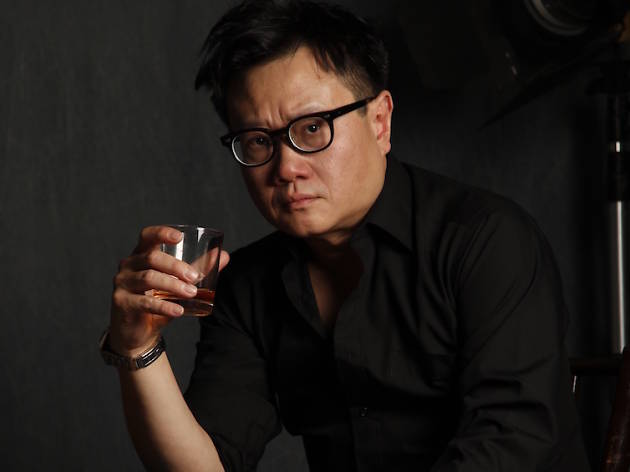 We interview Eric Khoo on his new HBO Asia horror series Folklore
Local filmmaker Eric Khoo opens the gates of hell with a brand new HBO Asia series
Fans of ghosts, ghouls and all things supernatural, get buzzed. Local auteur Eric Khoo – known for Mee Pok Man, 12 Storeys and Ramen Teh – is crossing over from the silver screen to your gogglebox with a six-part horror anthology Folklore that takes you on a hellish ride across six Asian countries. But before you settle in for a night of terror, get to know the Cultural Medallion recipient and why you should brave up for this TV thriller.
RECOMMENDED: The best local films in Singapore and the best alternative cinemas in Singapore
Hi Eric! What draws you towards filmmaking?
I've always enjoyed storytelling whether through writing school essays or drawing comic books! I caught the filmmaking bug when I discovered my mother's Super 8 Canon Camera and started making stop-motion shorts with my action figures as a child. It was a new medium of storytelling and it's a wonderful way of expression that I enjoy.
Tell us about Folklore.
It's a horror series that features the superstitions and myths across six Asian countries. Many of the stories have been passed down hundreds of years but given an update – so there's something familiar but yet something new in each episode. Each episode is filmed in a different country and is based on the country's superstitions – and since there are a plethora of superstitions running around (especially in Southeast Asia), I allowed the directors that I roped into the series to decide which stories they want to tell.
Do you have a favourite episode?
Actually, to be honest, I love them all, but for different reasons as they're varied in form, tone and pacing. Our directors are visionary filmmakers and have a solid stamp on their episodes. It's fabulous to see them tackle my favourite genre with such diversity.
Do you believe in these superstitions?
I respect the spirit world and I have a vivid imagination. I'm a true believer.
Is Folklore one for the faint-hearted?
We avoided the conventional jump scares with Folklore and on a narrative level they are more in the vein of the older chilling classics like Rosemary's Baby.
Folklore is available to catch on HBO GO and HBO.