We chat with British alt-pop duo Oh Wonder on their comeback
The London-based duo talks new dreamy single, bak kwa, a 2020 Singapore show and, er, writing a review for Time Out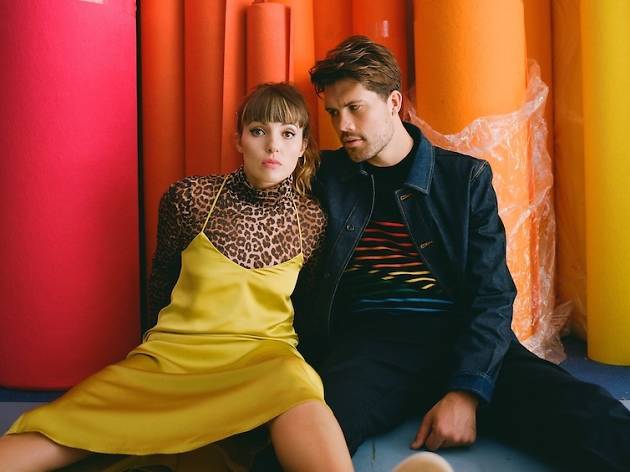 Can you become a fan of a band you've never seen? Of course, you can! Josephine Vander Gucht and Anthony West – better known collectively as Oh Wonder – proved it via their novel model. The London-based electronic-pop duo experimented with SoundCloud by dropping their breathy brand of dreamy tracks one at a time within a span of a year from 2014. Through this, they garnered millions of plays, fans from all over the world and eventually the attention of record labels before dropping their debut self-titled album in 2015 and embarking on a UK-wide tour.
But it wasn't until 2017 when Oh Wonder breathed Ultralife into Suntec City Convention Centre with their debut Singapore show. And in September this year, they returned as part of Music Is Universal at Music Matters Live. If you didn't manage to catch them – don't fret. The dynamic duo assures us that they are returning in 2020 with brand new material – say Hallelujah!
Hi Anthony and Josephine! First things first: what gets you excited about Singapore?
Laksa, bak kwa, the insane humidity, the incredible co-existence of so many cultures to make one big Singaporean hub, and our incredible fans!
You performed in Singapore for the first time in 2017, promoting your second studio album Ultralife. How has Oh Wonder progressed in terms of performing live?
Our live show hopefully still has the same energy and magic that we felt from our first world tour, but we have gotten bigger and better with our lights, stage and sound. And of course we have new songs to perform.
Your return to Singapore is part of Music Is Universal which is a by-invite event. Do you have plans of returning with another headline concert?
Absolutely! We are so excited to return in 2020 with a special show for our Singaporean fans. Keep your eyes peeled in the next couple of months for an announcement.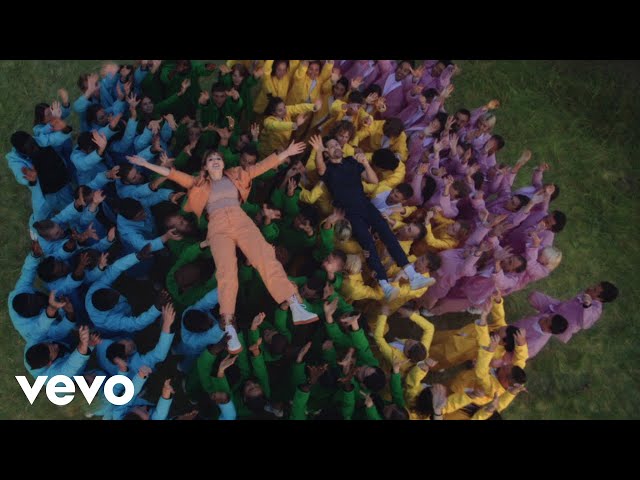 You recently dropped your new single in over two years. Tell us more about Hallelujah.
Hallelujah is an anthem of self-defiance that we wrote to encourage others to ignore the haters. We were both told when we were younger that we weren't good enough to be musicians, and somehow we've ended up touring the world with our songs. Nobody else knows you better than yourself. You know your own potential, so live by that, not someone else's opinion of you.
We smell an upcoming new album. What can fans expect from the new album?
Your nose is clearly very accurate at smelling! Our third album is closer in sound to our first album, and has some very personal songs about relationships, love, loss, hospitals, loneliness, being there for people and believing in yourself.
It all started with SoundCloud – but do you guys have a favourite platform to discover new music?
We use a lot of music platforms to discover new artists. We love the Discover Weekly playlists on Spotify as you end up listening to the most random songs. And we are partial to getting lost in a two-hour YouTube hole, although they invariably end with singing hamsters and exploding toothpaste videos.
Any particular artist, band or song on repeat?
Bon Iver's new album is wonderful. Kacey Musgraves' Golden Hour remains the best album we've heard in a long time. Shawn Mendes If I Can't Have You is such a perfectly crafted pop song. Also just discovered mxmtoon – her voice is sick.
We wonder a lot – but that's because we're pretty nosy ourselves – so tell us…
What's the most wonderful place in the world you've been to?
An udon noodle bar we found in Tokyo. It was the first time we'd tried cold udon noodles and we were hysterical. They were so delicious.
What's the most wonderful dish you've had in Singapore?
We discovered bak kwa on our latest trip and we loved it! We also found this amazing vegetarian restaurant in Chinatown and accidentally ordered enough food for about 8 people. We managed to eat most of it though – it was epic.
What's the most wonderful fan experience?
Wow so many. The first fan we ever met was Steven Keating. He had discovered a brain tumour in his head, and we collaborated with him and used a slice from his removed tumour for the artwork of our song White Blood.
What's the most wonderful thing that happened that made you go "Hallelujah"?
We found out recently that we'd sold a million copies of our debut album around the world. That's a pretty big feat for a band that never planned to be a band!
Now's your turn to shoot us a question (and we'll try to answer you if we could!). Is there anything you're wondering right now?
Yes! When we come back to Singapore, what top three local things should we do? We love food, design and shopping. We'll even write you up an Oh Wonder x Time Out review…
Okay, Oh Wonder, try this: Hit up Maxwell Food Centre for the best hawker grub including Singapore's famed chicken rice from Tian Tian Hainanese Chicken Rice. Then head to Design Orchard for gorgeous products by local designers and makers. And if you're planning to do some last-minute souvenir shopping, check out Jewel Changi Airport. Besides housing the world's tallest indoor waterfall, it also has homegrown shops like In Good Company, Naiise and Tiger Street Lab for customised Tiger beer bottles.