We chat with Foals ahead of their headline show at Garden Beats
Guitarist Jimmy Smith talks about the latest two-album epic, staying relevant and the celebrity whose number he wants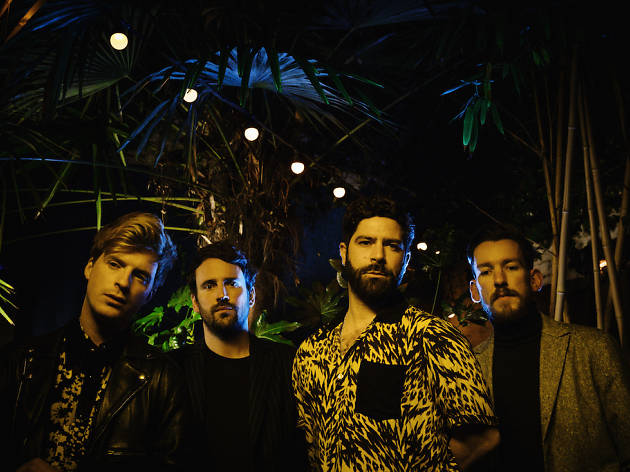 One man down and two new albums up – that's how Oxford-hailing math-rock band Foals have decided to recalibrate and rise from the ashes since the departure of bassist Walter Gervers. While indie bands from the Noughties come and go, the now-quartet has shown no signs of slowing down and continue to scale new heights with their brand of amorphous rock.
Their ambitious 2019 records – Everything Not Saved Will Be Lost Part 1 and Part 2 – together make up a two-album epic since the acclaimed 2015 instalment What Went Down. Tracks, including the lead single Exits, encompass the band's signature explosive riffs, heavy groove and profound lyrics that create sweeping sonic landscapes in one intricate banger. And what an arresting experience to hear their gargantuan sounds live.
If you've been to a Foals show, you'd know it's one for the books – they even won Best Live Act at the Q Awards. Prior to dominating the stage at Garden Beats on February 29, we chat with rhythm guitarist Jimmy Smith about the new albums, any live show shenanigans they've got planned, and the celebrity whose number he'd love to have.
RECOMMENDED: Upcoming music festivals and concerts in Singapore
Photograph: Shutterstock/Ben Houdijk
What gets you excited about Singapore?
We've had some great shows in Singapore, so it's got to be the fans. The food is great too, especially the (hawker food).
Garden Beats marks your return to the Lion City. What can we expect at your headlining show?
We'll be playing a bunch of new songs off the last two records, so it'll be a totally different show musically (from the last). But it's us, so it'll still be raging.
Foals are considered to be one of the top live acts in the world, even winning the Q Award for Best Live Act. We heard frontman Yannis ran into some trouble trying to jump into a crowd in Auckland in 2013! Instead of a party trick, what's your best live show trick?
The thing is to approach every show like it's your last. We can be lounging like lizards all day and 30 minutes before the show it's like – okay, here comes the adrenaline, let's do this. We love playing live, always have always will. Whether Yannis hurls himself off something is an added bonus.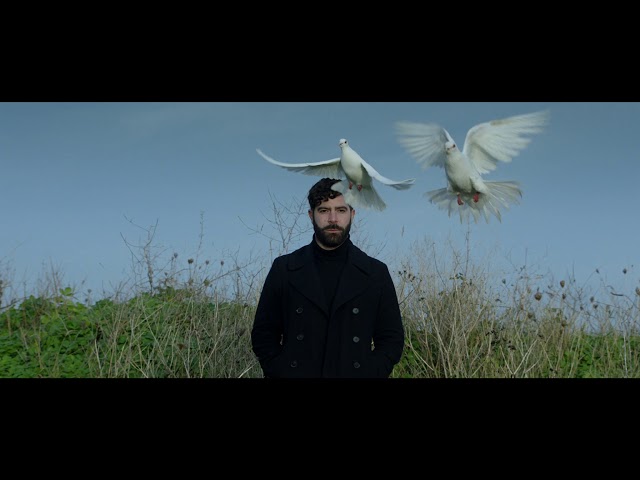 You'll be playing tracks off your latest album, a double whammy – Everything Not Saved Will Be Lost (Parts 1 and 2) – of course. Why two instalments and not one mega record?
Well, first off we ended up writing and recording way more songs than we thought we would. We didn't set ourselves any limits really so we ended up with loads of finished stuff which is pretty unusual for us. So management was like "make it two records", so as soon as that was the plan then it made perfect sense. It was made on a low budget in Peckham, South London near where we all live and it was a novelty for us to be in the studio and then sleep in our own beds at night.
The title sounds profound – is there a hidden meaning to it?
The title comes from a video game warning – I think an old Nintendo one – and it really chimes with us, both in the digital world and with the immense environmental problems we face. It seems humanity is really at a moral crossroads – do we chase the money and power, and destroy everything or actually take care of everything that makes us us? I can't believe some people even consider the money and power, but that's what's happening. And it needs to be stopped.
We're going to be mean and make you choose between Part 1 and Part 2. What's your favourite track off that album?
Part 1, favourite song is Syrups.
It's been more than a decade since you last released your debut album. Since then you've been nominated for a Mercury Prize, an Ivor Novello, headline some of the biggest festivals, lost a member, among others. What's your takeaway from the entire experience?
Drink more water! And keep enjoying it while it lasts.
The musicscape is constantly changing, so how do Foals stay relevant? What are your thoughts on adapting your music to what's trending?
We never try and consciously change our music to what's trending, if you do that then you're already behind what's trending because you got there second, and your band probably sucks. We just do what's exciting to us. We have enough influences and ideas within the band from its individual members to keep us going for a long time if we so wish.
Who are you currently playing on repeat?
Right now it's the Clash, Combat Rock. I love them. I love their approach to making music. It's serious but has enough humour injected in it to make it constantly uplifting. I love any band with a brutal work ethic!
Now, for some quick-fire questions:
Pick one – white onions or red onions?
White onions.
Would you rather be at a red desert or the Spanish Sahara?
I want to be floating in a red desert. Deserts are too dry for me, I dehydrate easily.
If you could have any celebrity's number, who would it be?
Bill Murray.
Foals headlines Garden Beats on February 29. Tickets are available from $168 at gardenbeats.com.
More music interviews