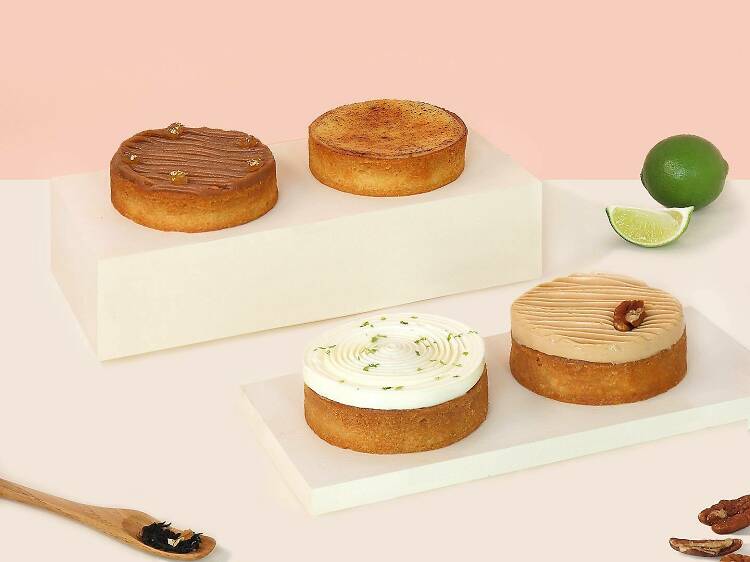 Photograph: Shio Patisserie
Much like how a dash of salt can bring out the flavours in baked goods, online-only Shio Patisserie (which gets its name from the Japanese translation of the seasoning) hopes to showcase how the humble tart can also be elevated to new heights with the right ingredients. Founders of local ice cream shop Denzy Gelato taps into the skills of head pastry chef Sherylnn Teo (who used to helm positions at Michelin-starred Les Amis, Odette, and Garibaldi Restaurant) to create a sweet line-up of five different tarts.
The offerings are best enjoyed in Box One ($36), which presents four creations; start with the zesty and bright lime basil, or dig into the aromatic earl grey pecan piped with pecan butter. Cheese brûlée boasts a rich, velvety cream cheese filling; and Mont Blanc gets a zesty, boozy lift from cassis coulis and rum-soaked sponge. For the ultimate indulgence, sea salt chocolate tart ($38) will not disappoint. Rich ganache is packed with Maldon salt on the side for a timeless combination that works.
Order here shiopatisserie.com