The best coffee roasters in Singapore
All we need in the morning is a cup of coffee to start the day right. Good thing these places do it in-store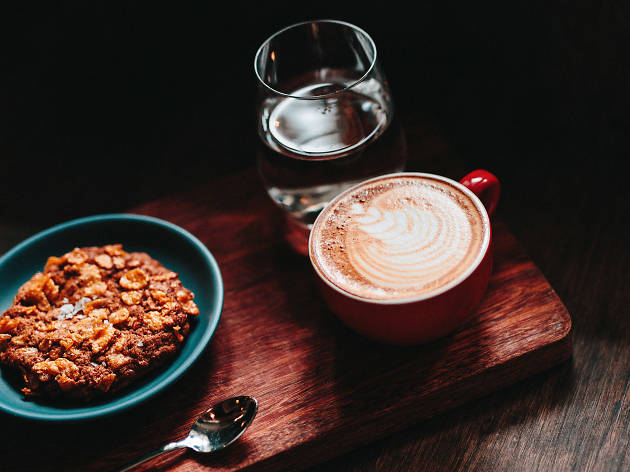 Wake up and smell the coffee – quite literally. As tastes get more discerning and the interest in drinking good coffee and knowing where it comes from increased, so has the amount of independent coffee roasters and specialty cafes in Singapore. We're not complaining of course – because caffeine is a good thing for us, especially in the mornings. After all, with more good coffee, there'll be more happy people. Come swing by and grab a cuppa at these places.
RECOMMENDED The best cafés with free Wi-Fi and the best cafés for dessert
Bars and pubs, Craft beer pubs
Housed int OG Aussie craft beer brewers, Little Creatures new outlet on Club Street is Schibello Coffee Roastery from Sydney. It's all about good brews here, with the in-house micro-brewery making craft beers including its flagship pale ale (from $12). But if you're an early bird, don't fret. Schibello Coffee Roastery delivers your daily caffeine fix from 8am. All the beans are roasted on-site and they believe in creating a cup that everyone enjoys so they keep it simple with two house blends at the moment.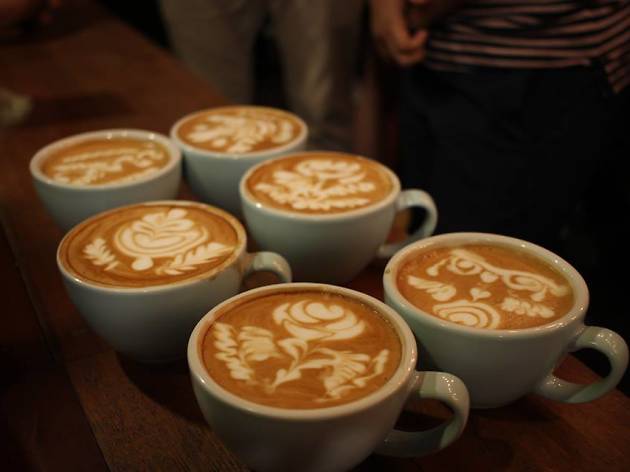 Besides being a decent breakfast and brunch establishment, Common Man does exceptional coffee as well, and it all starts with the bean. Through their partnership with Five Senses Coffee, they are able to source some of the best coffee from quality producers from East Africa to Sumatra, from South America to India. These beans are roasted in-house and also at their larger roastery in Senoko.
If you find the name familiar, Working Class Coffee is an independent, locally owned coffee roastery under Park Bench Deli. They source the coffee on their own and roast it themselves as well for the Park Bench Deli brand and their wholesale partners. Driven by the spirit of community, Working Class is inspired by and dedicated to family and friendship. The idea of the Working Class Coffee really is to serve anyone who shares an interest in coffee, whether at beginner level or the ultimate connoisseur – there's no judging, just good vibes.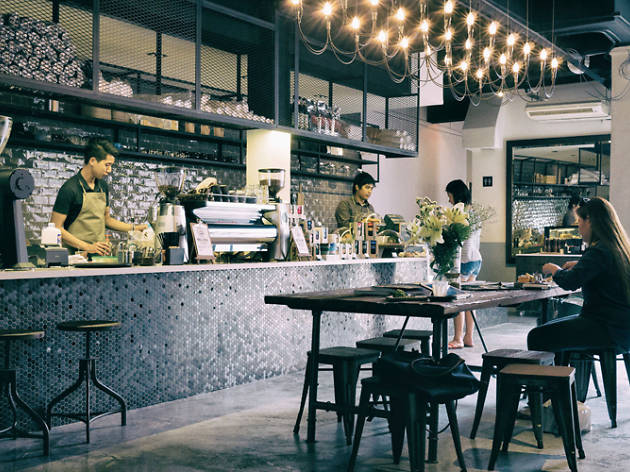 Only the best beans make the cut at Dutch Colony, and they make sure of that from their dedication to research. From sourcing trips to origins or through trusted coffee exporters, only coffees that are from fair and sustainable practices and traceable lots ares elected. Coffee beans are carefully roasted in small batches and profiled to gently bring out the best flavor and sweetness that highlight the micro-region and farm where the coffee comes from. As we said, dedication to research!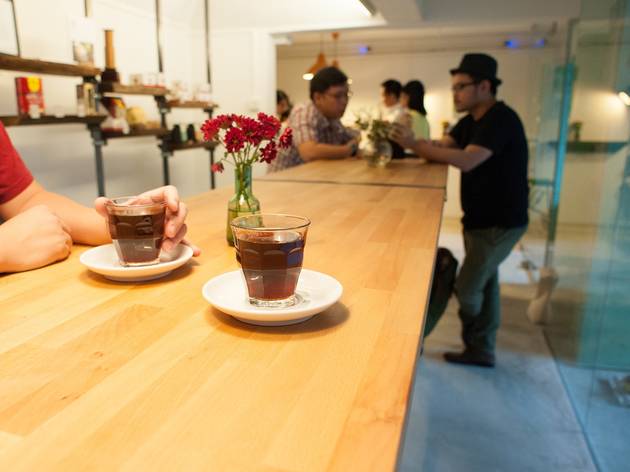 Dennis Tang and Lee Jia Min's tiny coffee outpost single-handedly turned Everton Park into hip neighbourhood. At this baristas' hangout, coffees are simple black or white affairs, in 3-, 5- and 7-ounce measures. And its staple Four Chairs Seasonal Blend is a common sight across most cafés around town. Nylon's roasts also made it on The New Black's curation of top-notch coffees from around the world, and the pair takes yearly trips to bean-growing regions like El Salvador, Nicaragua, Colombia and Costa Rica to get up-close with the product – that's dedication right there.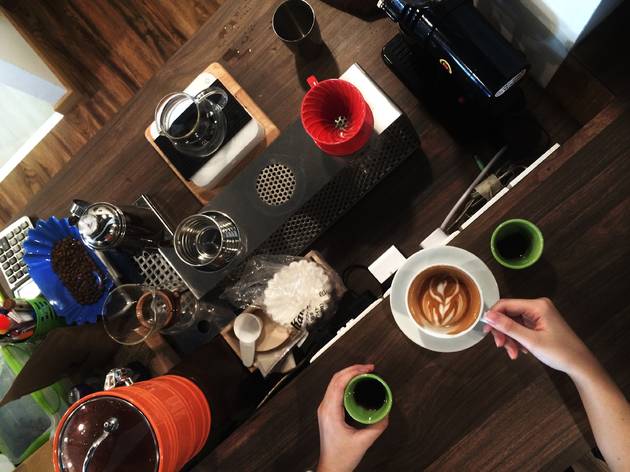 In case it hasn't ring a bell, Tan Tiong Hoe was who taught the founder of famous local roaster Papa Palheta, Leon Foo, how to roast his coffee. Now Jacob Tan rides on his father's expertise – running Tiong Hoe & Co for half a century and as an apprentice at Dutch company Mirandolle Voute & Co – and portioned off about 600 sq ft of their flagship roaster in Queenstown to open the 10-seater café with business partner/fellow barista, Juliana, who learns the craft from senior Tan. There is no menu, so ask for any brew from the rotational range of single origin coffee beans roasted, ground and brewed in-house, and expect clean-noted long black brews in a refined reddish-brown colour coming out from the vintage Elektra espresso machine or the V60. Some favourites include a spicy, earthy and smoky monsooned malabar AA from India and a citrusy yet creamy Kinshasa from Kivu in Congo.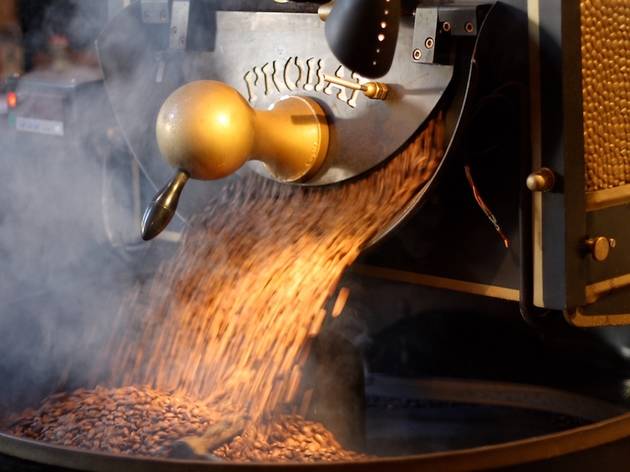 Tucked away just behind Sembawang Hills Food Centre is this gem of a cafe where they roast their beans on-site. Coffee is sourced from all over the world and if you happen to be there (and be nice), they might offer free tastings for customers. That's a win for us.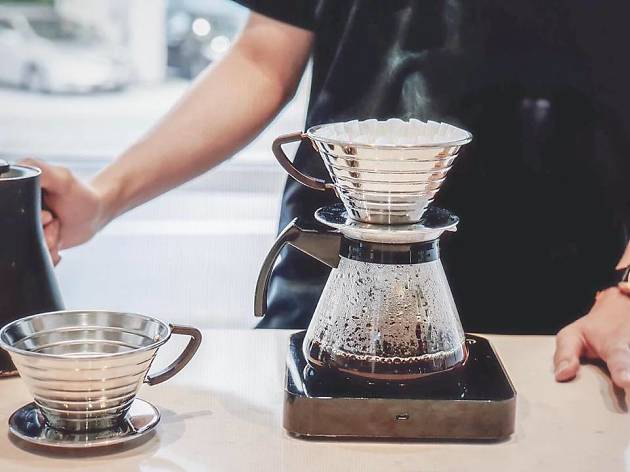 An establishment in Upper Thomson, Pacamara lets the coffee do the talking. There are no fancy names for the blends and no fancy showy techniques, if a cup of coffee is what you want, then a good one is what you will get. Of course it won't be complete without a proper sit-down breakfast at the spot so take your time and make that coffee last all morning.
Liberty Coffee is a bean-roaster, wholesaler and retailer first, but a few times a month they open their doors to caffeine lovers by serving up a delicious cuppa. Keep tabs of when that happens next because things can get crowded. Otherwise, sit yourself down for a hearty breakfast at the cafe and pair it with a cuppa. Also hit up cafes like Carpenter and Cook and Patisserie G where they distribute.
More coffee stuff this way