The best dishes of 2017: Local
The best hawker finds and refined local plates of the year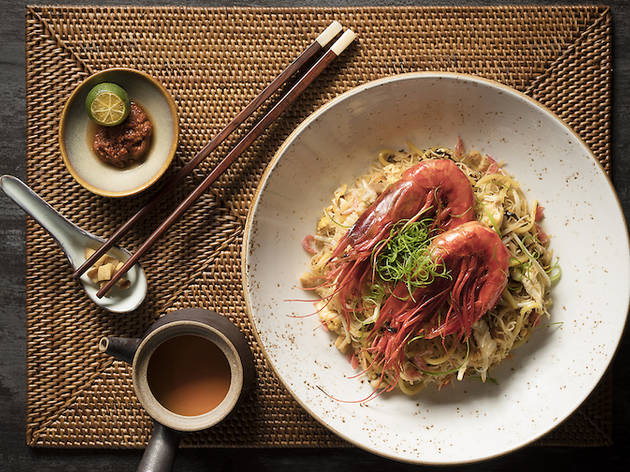 From Po Restaurant
Yes, you can get excellent plates of Hokkien mee at coffee shops and hawker centres at a fraction of the price but the one from Po hits all the right notes. It boasts beautiful carabinero prawns and is served in such a comfortable setting that even your grandma would approve. The kicker? The kickass sambal that lights your mouth on fire but somehow has you reaching for more.
$32.
From Habib's Rojak
Undeniably the best rojak we've had on the island in 2017. Habib's is a second-generation Indian rojak stall that has more variety than most. We recommend the grilled marinated squid, fried potato balls and whatever else piques your fancy. The stall owner lightly fries your selection in a wok before serving it with a fab dipping sauce.
From $3.
Stall 68.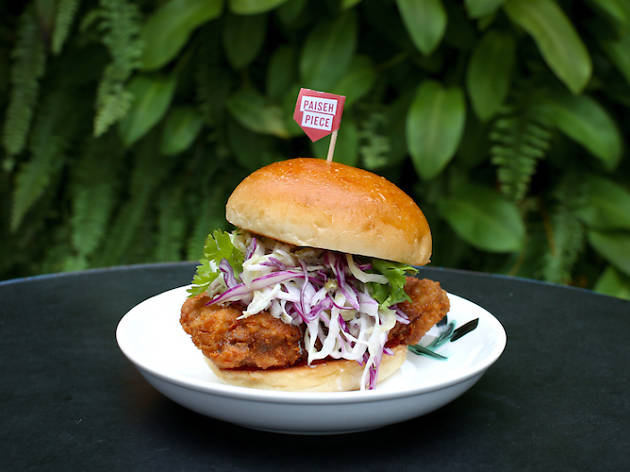 From Loof
Chef Bjorn Shen, the culinary genius behind Artichoke and Bird Bird brings his 'dude food' leanings to Loof, one of the OG rooftop bars in Singapore. He's helped revamp its menu to include over-the-top and greasy-in-a-good-way dishes like The Pork Chopper ($19), a take on the pork chops you get at a zi char joint. A cream cracker-battered pork chop is covered in salted veggie slaw between brioche buns to make for a sinful but satisfying local burger.
$19.
From Morsels
Morsels left its home in Little India for greener pastures at Dempsey earlier this year. The rustic barnyard-style house is a perfect match for chef Petrina Loh's modern Singaporean cuisine that's a twist on local comfort food. Our favourite is definitely her signature steamed venus clams that come in a sweet fig broth.
$24.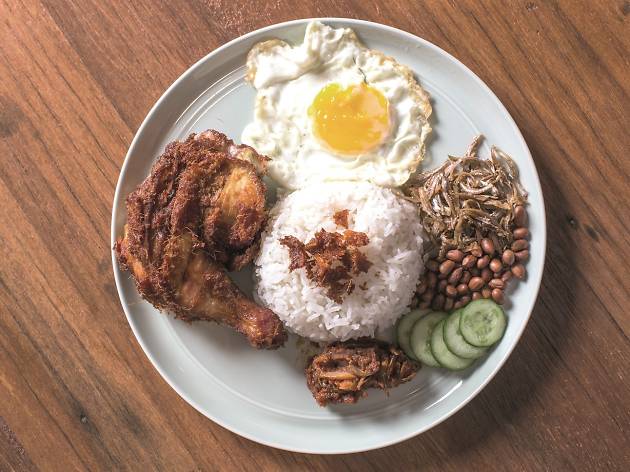 From The Coconut Club
Would you pay $12.80 for nasi lemak? We would. And here's why. First, the fried chicken at The Coconut Club is par excellence – marinated in spices, crispy on the outside and succulent inside. Second, the rice is cooked in only the best coconut milk, not a UHT pack enhanced with artificial flavours. And third, we need to start supporting the next generation of chefs who want to not only keep our local food alive, but strive to make it better.
$12.80.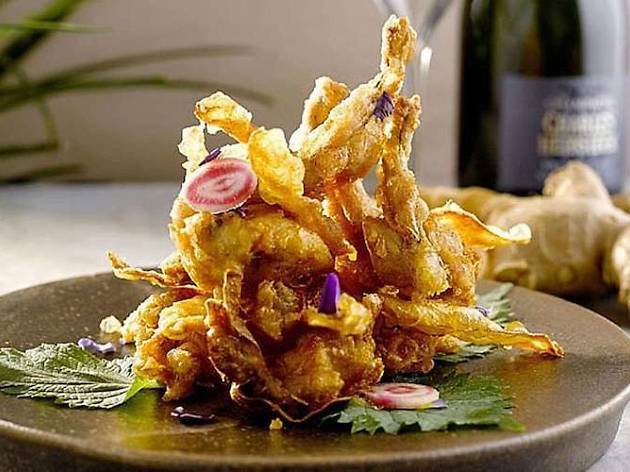 From VLV Riverside
Frog legs are always a supper staple so we're happy to find a stellar version at VLV Riverside to fuel those post-clubbing munchies. The legs are lightly battered and deep-fried with ginger and chilli so it's really finger licking good – we'll choose this over chicken wings any day.
$26.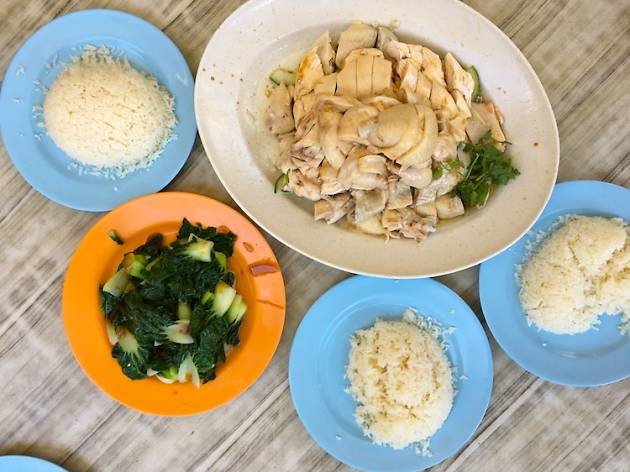 From Sin Kee Famous Cantonese Chicken Rice
For guilt-free chicken rice that won't leave you feeling weighed down, head to Sin Kee. The fluffy rice is light yet aromatic and the steamed chicken is juicy but not greasy. It hits the spot without leaving you in a food coma.
From $5.
Blk 40, Holland Dr, Holland Village.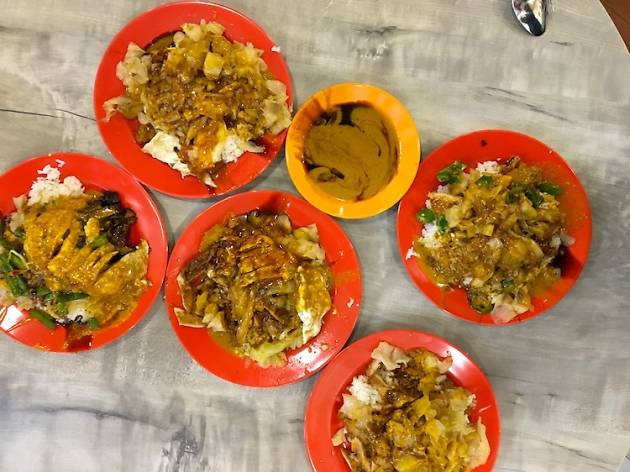 From Beach Road Scissor Cut Curry Rice (Upper Thomson)
We've always been a fan of the original Beach Road Scissor Cut Curry Rice at Jalan Besar but let's face it, the grimy interior is past due an upgrade. Enter the new Upper Thomson outlet – it still serves messy plates of delicious curry rice and an assortment of toppings but in a space that's clean and retains its old-school charm. We can't stop going back.
From $3.
244F Upper Thomson Rd, Ang Mo Kio.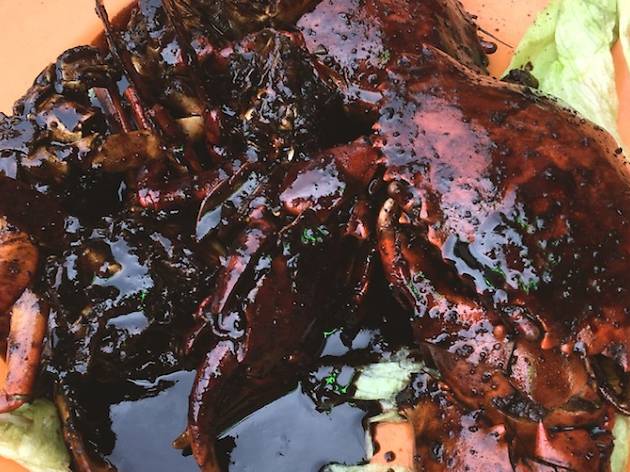 From Eng Seng Restaurant
The black pepper crab here is unrivalled. Meaty crabs come coated in a silky black pepper sauce that's sweet with a hint of liquorice – a far cry from the gritty and harsh renditions you find in other restaurants or zi char joints. Be sure to come early as crabs often sell out before 7.30pm.
$45 per kg.
247 Joo Chiat Place, Eunos.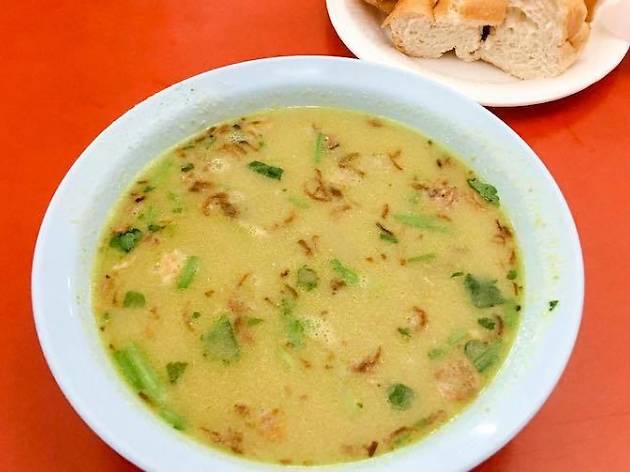 From Barakath Mutton Soup
This dish isn't a looker but its oh so tasty, especially if you're a fan of offal. The thick soup is packed with mutton meat and you can also opt for other offcuts such as tongue or brain. Pro tip: we find that the soup gets tastier later in the night after it's left to bubble for hours.
$5-$8.
#01-10, Adam Road Food Ctr, 2 Adam Rd, Bukit Timah. Photo: Makanarts
Chef eats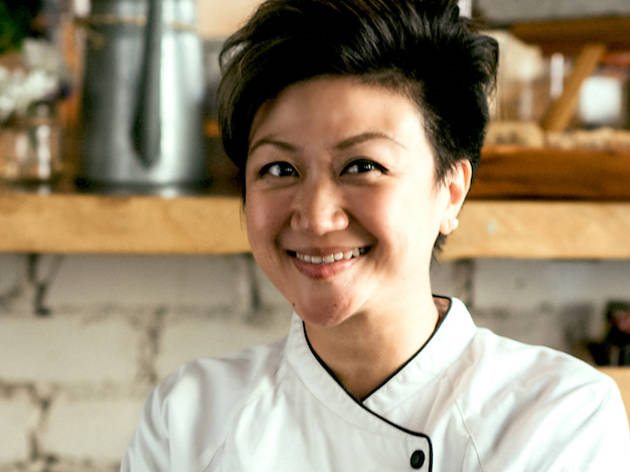 Kanpachi from Meta
"I love the combination of flavours and how the avocado brings out the fattiness of the fish while highlighting its sweetness. The yuzu adds some acid while imparting a light aroma and the basil and shiso help the dish come together in a rich yet refreshing way packed with umami."
More to explore