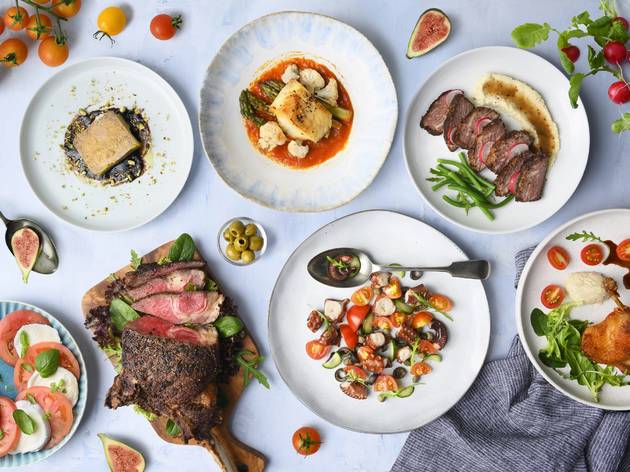 The best keto-friendly restaurants, cafés and delivery services in Singapore
Eating out is possible even when you're on this restrictive diet
Here's the thing: embarking on a ketogenic diet is no easy task. Carbohydrates are swapped out for fats, which means that basic staples like bread, rice, and noodles are a no-no. It's basically a restrictive diet that limits what you can and can't consume. But many adopt a keto diet for health reasons – replacing carbs with fats places your body in ketosis, causing it to burn fats for fuel. It's great for those looking to shed some pounds, but even better for the associated health benefits: reduced blood sugars and insulin levels. We round up some keto-friendly restaurants you can pop by for a meal.
RECOMMENDED: The best healthy restaurants in Singapore and the best vegetarian and vegan restaurants in Singapore
Desserts
Bread and other sweet treats are a common craving for those on a keto diet. Baker Janti Joso Brasli knows this all too well, which was why it inspired her to create her own line of keto-friendly bakes. It started as an online outfit before growing into a brick-and-mortar store along Seah Street. Customers flock to Seriously Keto for its Blackout Bun ($9.20 for two pieces) and a range of savouries like the rosemary loaf ($10.90) and garlic pretzels ($5.90). It also serves a lean Thai ice tea ($6.50) complete with konnyaku jelly bits.
Kekito Bakery creates a range of Jap-inspired, keto-compliant cheesecakes. At just 1.3g of carbs per slice, the signature Yuzu Japanese cheesecake will satisfy those with a sweet tooth. In fact, indulging in the whole cake (from $32) will give you less than 8g of carbs (which is even lesser than consuming a whole avocado). To achieve this, baker and founder Charlene Yang uses a natural, zero-calorie sugar substitute that does not impact blood sugar levels. The cheesecake-focused menu also features strawberry, blueberry yoghurt, and a no-bake chocolate version.
The bakery has always been creating healthier versions of sweet treats. So when baker Delcie Lam embarked on her keto journey, it was only natural that she started developing keto-friendly recipes for her desserts. Popular options include the opera cake (from $95) and the Coconut Rocher (from $90). Beyond cakes, the bakery also sells keto versions of double chocolate chip muffins ($36 for four), cookies ($32.80), bread, and more.
Delivery services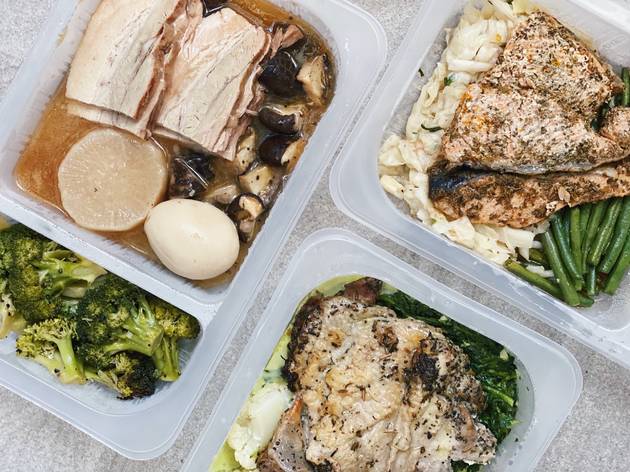 Photograph: Fabian Loo
While it is easy to find Western versions of keto-compliant meals, it is much harder to find Asian dishes that are prepped with high-fat, low-carb ingredients in mind. Ketomei's founder, Constant Tong, wanted to change that. In his keto meal subscription service, Ketomei, you'll find dishes of Hainanese chicken rice, laksa, and Korean bulgogi on the menu, alongside Western plates of peri peri chicken and Tuscan chicken. Carbs of rice and noodles are swapped with keto-compliant ingredients of cauliflower and konjac to create hearty meals filled with protein – and without the risk of raising sugar levels. Prices start from $14 a meal for a 12-meal trial plan, and the menu changes weekly to ensure variety.
Looking for something fancier? Gourmei turns the restrictive diet into fine-dining meals. Indulge without any worry with these guiltless creations that feature Côte de Boeuf ($128), duck leg confit ($23.60), and more.