Where to try Impossible Foods' plant-based meat in Singapore
Mission Impossible: making the world eat less meat, one plant-based patty at a time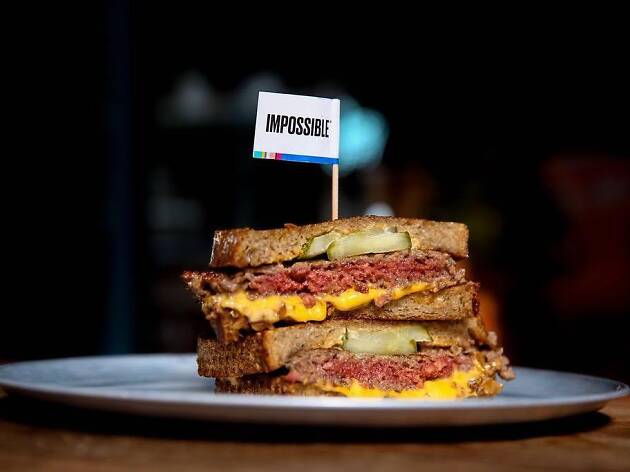 Impossible Foods landed in Singapore in March and we're already seeing it take over menus across the island. While it's uncanny how much the plant-based product looks and tastes like beef, it's in fact made of heme. "What the heck is heme?" You might ask. It's a molecule found in all living things and is what gives meat its taste. Impossible Foods uses genetically modified yeast as part of a fermenting process to generate large quantities of heme, the key ingredient responsible for the meaty flavour in Impossible, in a sustainable and efficient way. Try it for yourself by checking out these restaurants serving the new 'meat' in town.
RECOMMENDED: The best restaurants for sustainable dining in Singapore and the best vegetarian and vegan restaurants in Singapore
Other plant-based options in Singapore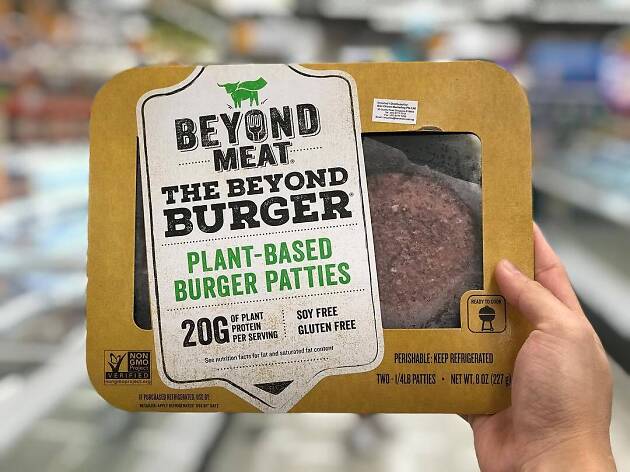 The main source of protein in Beyond comes from peas. It also contains beets, which give the product a reddish colour that 'bleeds' when you cook it. Taste-wise, it 's slightly smoky and sweet. Beyond also nails the texture and feels like the real thing.
TRY IT AT NTUC Fairprice Finest, RedMart, Little Farms, Wolf Burgers and Mezza9.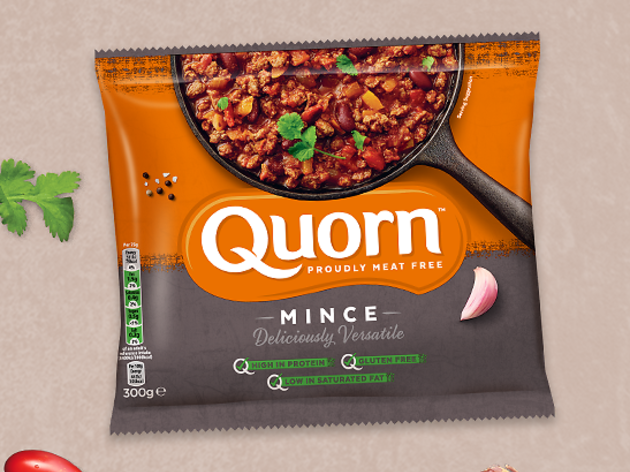 This non-meat alternative gets its protein from a fungus that's fermented to make mycoprotein. But all you need to know is that it has the same texture as chicken nuggets and even tastes buttery. Quorn is available in many variations, from mince to tenders and is also super affordable.
TRY IT AT Most major supermarkets including Cold Storage and RedMart.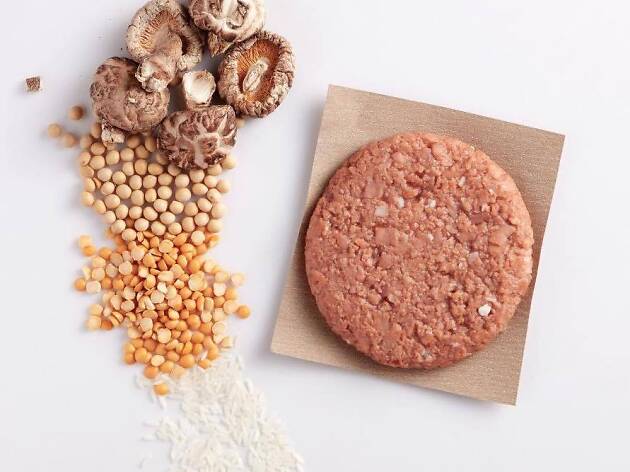 Made from a blend from peas, non-GMO soy, shiitake and rice, Omnipork nails the flavour of pork but deviates in texture. It 's spongier than the real deal and lacks fibrous layers. Think of it as more pork ball than tenderloin.
TRY IT AT Pizza Express, Jade, HRVST and Whole Earth.