Local pride: people forging their own path
The boundary-pushing individuals forging their own paths and flying the Singapore flag high overseas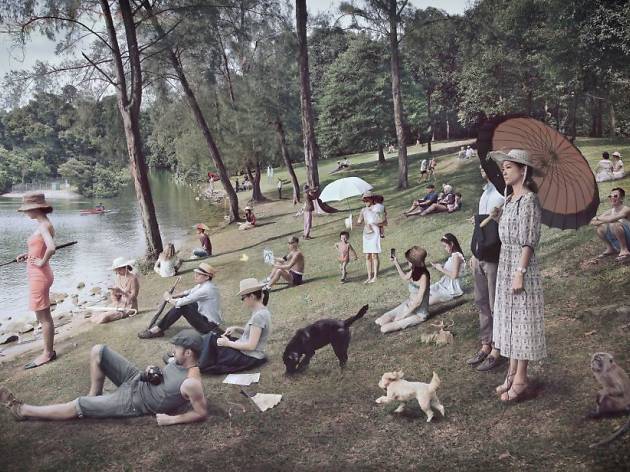 One is a skilled athlete making waves in Norway, one a fashion designer breaking boundaries, one a musician creating cinematic hits and one an artist using a new medium – all are achieving what no one has before them.
RECOMMENDED: Local brands that have gone global and the best local tea brands to stock up on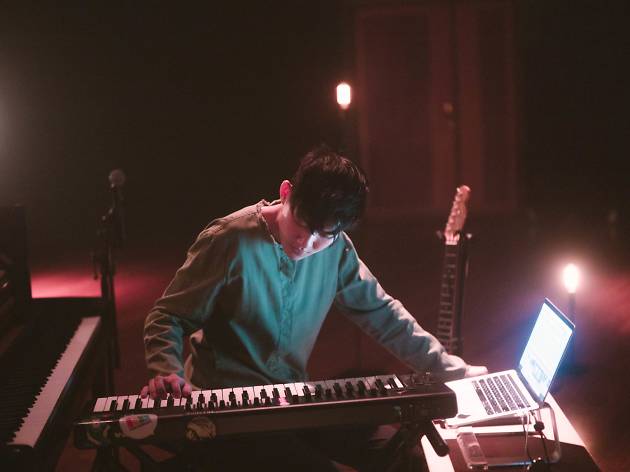 Will probably be: creating the soundtrack to all your favourite films
Also called the 'ambient boy of Singapore,' Kin Leonn makes music that people can relate to on an emotional level. "People have likened my music to movie soundtracks, which is pretty accurate because they're similar to how I plan the emotional journeys of my music," the 24-year old says. He's currently pursuing a degree in mixing and mastering at the London College of Music, but he still found time to put on two sold-out shows in Singapore. "I have plans to play a couple of shows in the UK," he adds. "There are also plans for a showcase in Japan, and the possibility to tour the rest of Europe in 2020."
For Kin Leonn, music has always been his calling. He started playing piano at the age of nine and was obsessed with a live performance by Maksim. He and his brother would run back and forth between the TV and the piano, trying to figure out what notes were being played. "I used that technique to learn any song on the piano. It was a hobby, but it also gave me a lesson in ear-training and the ability to dissect musical layers."
Largely influenced by German composer and producer Nils Frahm, known for his unconventional approach to the piano, Kin Leonn is equally obsessed with recorded texture and nuances in sonic detail. "I'm cautious about overly experimental sounds that audiences find difficult to relate to, but the odd inclusion always proves an interesting surprise."
Will probably be: one of the best sportsmen Singapore has ever seen
Football and Ikhsan's family? It's in the blood. With dad as one of the nation's football heroes – that's Fandi Ahmad by the way – and an elder brother who is also a professional footballer, it's no wonder why Ikhsan also plays the beautiful game. Based in Norway, the 20-year-old currently plays as a forward for Raufoss IL, a Norwegian First Division club. Besides doing spectacularly well in Europe. He was the first Singaporean in 30 years to score a senior goal for a professional European club after V. Sundramoorthy. Though he looks up to his father, Ikhsan wants to forge his own legacy – starting by not picking the legendary number 17 for his football jersey. It's a small step but this lad is doing pretty well on his own. He's constantly netting goals for the Norwegian club but one of his proudest moments is winning the Merlion Cup for Singapore earlier this year with a goal against Thailand in the first half. Keeping it humble, he says, "I haven't won anything important before so that meant a lot to me."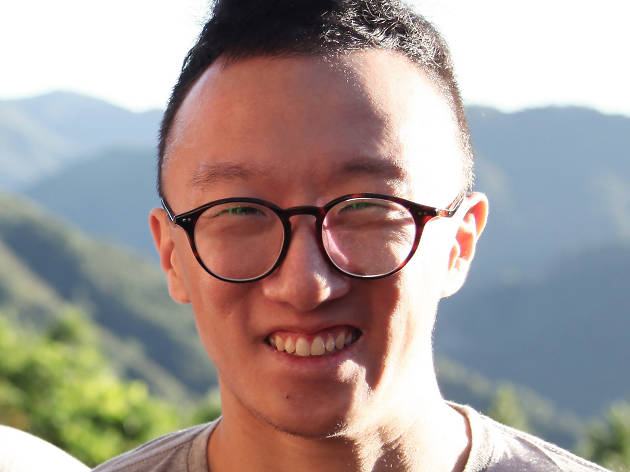 Will probably be: showcased in the galleries of the future as an augmented reality art pioneer
Eugene Soh uses his programming skills to create augmented reality pieces and other forms of digital art. In 2012, during his days at Nanyang Technological University, he parodied Leonardo da Vinci's The Last Supper in a hawker centre setting at Maxwell Food Centre, which promptly went viral. These days, he's busy running Dude Studios, a creative tech studio focusing on virtual and augmented reality as well as Mind Palace, a social enterprise that uses VR to help patients.
If you follow Eugene on Instagram @dude.sg, you get exclusive filters that he creates. Earlier this year, he became one of the first few people in the world to be given access to this function. "There's an AR group on Facebook that I post on," he shares. "My first post was of me censoring my nipples using emojis.I guess that's how Facebook found out about me so when it opened the AR beta for Instagram filters, I was one of 20 people in the world given access to test it out."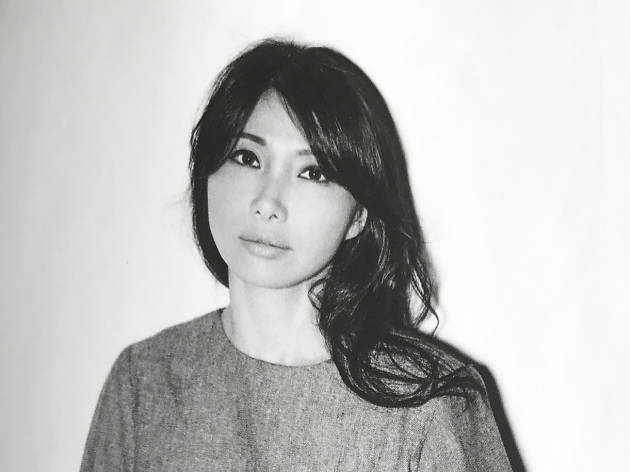 Elyn Wong, founder and designer of Stolen
Will probably be: dressing important people… and making eye-catching art installations
Elyn Wong was never from the world of fashion. She worked as a Creative Director in advertising for 16 years before starting her brand Stolen. She started her passion project on the side, making ready-to-wear pieces inspired by minimalism and Brutalist architecture. Soon she realised it was giving her more joy and satisfaction, so she made it into her main career.
Even as a designer, Elyn feels that fashion can be shallow at times. It was Gandhi's quote, "Those who keep more than what they need, are thieves", which made her come to terms that fashion is all about want, not about need. With this irony in mind, the name Stolen came about. "With the same minimalistic attitude, my style was born. Coming from the same intent, stripping away the unnecessary. Simplify, simplify, simplify," she explains. Elyn describes her style as clean, with nothing frivolous. Her signature backless design featured in her tops and dresses are feminine, yet structural with strong lines. Her latest line ZHIWA takes inspiration from her travels to Bhutan. Shifting from the previous Brutalistinspired pieces, the collection pays homage to the beautiful landscape of Bhutan.
Somewhere in the boundaries between fashion, art and architecture – that's where Stolen exists. From the get-go, Elyn knew that she wanted to run the fashion business differently. "I want it to be an extension of me as a person. There are so many great fashion brands in the world. I find it meaningless to be yet another fashion brand if I am not giving something different to audiences. No one needs another dress, really." As a result, Stolen dedicates at least one project a year to something beyond fashion.
Since launching the brand, some of Stolen's nonfashion projects has had international showings in Beijing, London, New York and at Milan Design Week. She's also done work for British architecture magazine, Wallpaper*.
More local stuff this way