Heads up! We're working hard to be accurate – but these are unusual times, so please always check before heading out.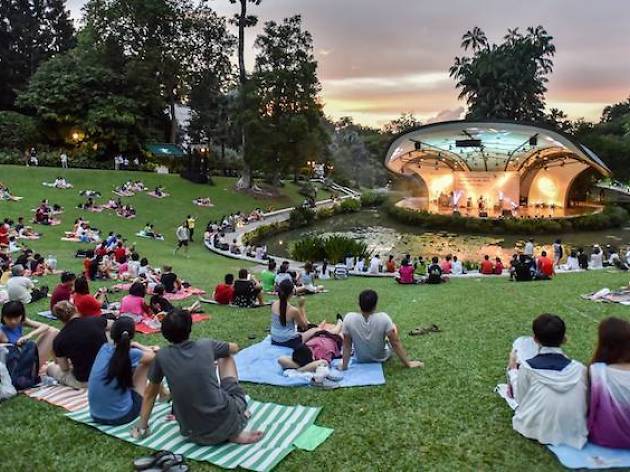 The best outdoor things to do on land in Singapore
Break out of your Netflix and laze routine with these activities like hiking, biking, walking and all things outdoors
Singapore isn't just a concrete jungle, there are pockets of green to seek out the wild, urban walking trails and sporty activities to try. In a nutshell, there are plenty of reasons to go outside in this city so get off the couch, put the Netflix binge sesh on hold and strap on a good pair of shoes and embark on one of these land-based adventures. The great outdoors isn't so bad, you know.
RECOMMENDED: 101 best things to do in Singapore and the best hiking trails in Singapore
More things to do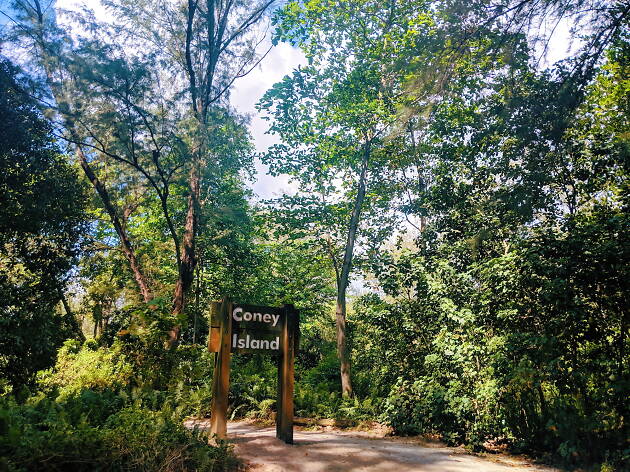 First things first, the solitary cow on Coney Island is no longer there but there's still lots of reasons to visit the island. Opened to public, the island is now very easily accessible from Punggol Central – no passports and ferries involved. If you want to feel away from Singapore without leaving the country, Coney Island is a great place to escape to. This ecologically sustainable park also uses timber from fallen trees for all the signage in the park, benches and the boardwalk over the mangrove swamp. Pack your bags, it's time to make the trip to the North-East of Singapore. RECOMMENDED: The best hiking trails in Singapore and the ultimate guide to Singapore's offshore islands
Metal cranes are a dime a dozen in Singapore, but it's always good to seek out some of their feathery counterparts out in the wild – and get a few deep breaths of fresh air while you're at it. MacRitchie Reservoir and Sungei Buloh Wetland Reserve are (literally) evergreen favourites, and we can add one more to the green club – Kranji Marshes, which, at a sprawling 57 hectares, is our island's largest freshwater farmland. It was cultivated since the '70s, when the Kranji reservoir was dammed, forming a wild diversity of terrains such as marshland, grassland and secondary forests. We wade through the green and suss out five unique things you can do in this slice of paradise.
Singapore's known for the prettier sights like Marina Bay Sands, the Botanic Gardens and pastel-hued shophouses but switch it up for the lesser known, more offbeat, quirkier places like Haw Par Villa. This little theme park of horrors is both terrifying and impressive at the same time. Statues and dioramas are painted in bright, gaudy colours making it look more menacing than it should. Still, it's fun to explore this sloping park in the West. We pick some of the best things to see at the place. RECOMMENDED: The best secret and hidden parks in Singapore and the ultimate guide to Singapore's offshore islands