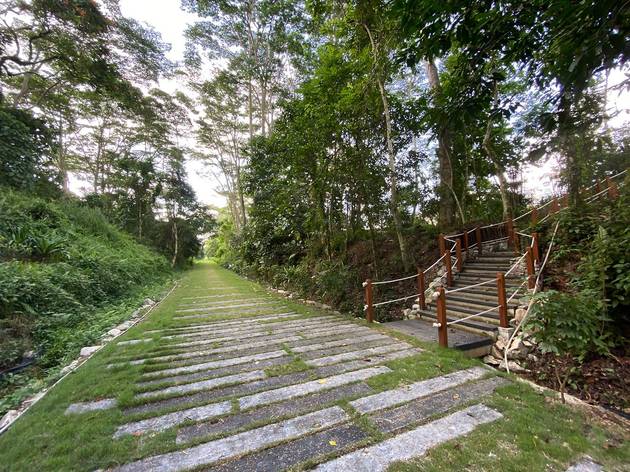 The ultimate guide to the Rail Corridor in Singapore
The central stretch of the Rail Corridor has finally reopened – here are some of the best things to do and see there
Beyond the skyscraper-filled concrete jungle, there's a plethora of flora and fauna thriving in Singapore. With many parks and nature reserves dotted around the Garden City, there's never a dull moment when it comes to exploring the great outdoors.
If you're looking for more trails and ways, great news: the central stretch of the 24-kilometre-long Rail Corridor (aka the Green Corridor) has officially reopened after two years of enhancement works. The four-kilometre stretch features restored landmark bridges and elements such as new entry points including two that are wheelchair-accessible and a pedestrian underpass.
Besides its lush natural landscapes, the Rail Corridor is also known for its rich heritage. At the beginning of the 20th century, the railway line was used for commuting and transporting goods between Singapore and the rest of the Malay peninsula. But in 2011, Malaysia returned it to Singapore, and another form of travelling takes place – hiking.
Before the enhancement works, hikers had to brave the uneven slopes, overgrown vegetation, muddy puddles to get through the Rail Corridor. Now, the trail has been enhanced for easy access. Other highlights to look forward to include the sensitive restoration of landmarks like the Bukit Timah Railway Station and two steel truss railway bridges, lookout decks to soak up nature's beauty, and paths to immerse in the rainforest experience.
To make the most of your journey through the Rail Corridor, we've mapped out the best bits to see and do along the way.
RECOMMENDED: The best hiking trails in Singapore and the best outdoor spots in Singapore to admire nature from above
Explore the neighbourhoods nearby