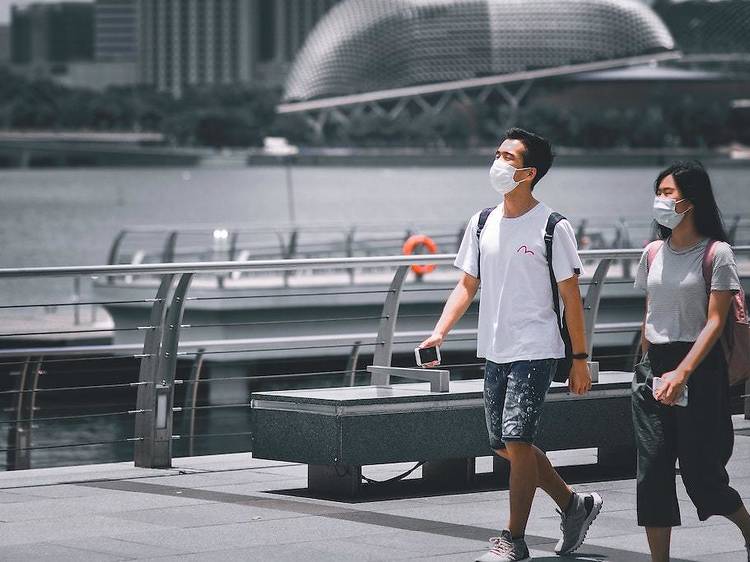 Photograph: Unsplash/Victor He
The three phases of gradual resumption
Singapore is currently two weeks into the first of a three-phased easing of the circuit breaker measures that were imposed on April 7 in a bid to curb the spread of the evolving Covid-19. The Singapore Government has laid down its roadmap of plans to ease out of the circuit breaker in three phases, with each described as conditional. These are split into Phase 1: Safe Reopening, Phase 2: Safe Transition, and Phase 3: Safe Nation.
Following a contraction in locally transmitted infections in Singapore, the initial phase was put into action on June 2. Businesses such as food manufacturers, barbers, laundrettes and some F&B outlets have resumed normal operations since then. This marks the country's first steps towards resuming economic activity. But an economic recovery may take longer than expected as the government forecasted a full-year economic decline of up to seven percent, teetering on the edge of being the worst downturn for the country since its independence.
However, businesses resumed in Phase 1 only make up around 75 percent of the economy. Tourism and entertainment organisations which tend to attract both local and international crowds such as Marina Bay Sands, Gardens by the Bay, and Resorts World Sentosa (RWS) are not among them. According to the Singapore Tourism Board, "most tourism business activities will be allowed to resume operations in Phase 2, subject to safe management measures, group size and capacity limits being met."
The second phase could take place prior to June 30, where entertainment venues such as bars, nightclubs, karaoke outlets, cinemas, theatres, and other indoor and outdoor attractions are allowed to reopen. But don't get your hopes up too high – this ultimately comes down to the health situation. And if things aren't looking up, they can be delayed.
However, it could take multiple steps and months to reach the third and final phase. "The period is less certain, but it will involve months, it will not be just weeks. It may take three months, six months – it may take longer depending on how the situation evolves," said Health Minister Gan Kim Yong at a press conference on May 19. Nonetheless, expect controls for crowd sizes, strict safety management measures, and the already emphasised one-metre social distance.