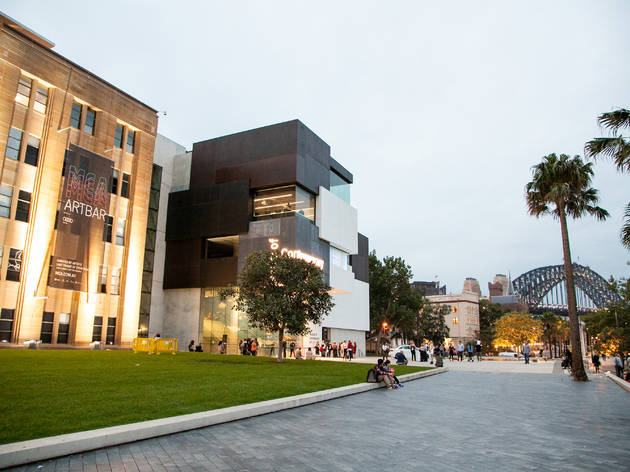 Spend Wednesdays up late and arty at the MCA
In 2017, Lights on Later moves from Thursday to Wednesday night, as part of the city-wide 'Culture Night' initiative.
It's the same deal, however: extended hours, and (from Wed Jan 11) a program of live music on the terrace, discussions, performances, talks and workshops, to complement the exhibitions.
The indoor-outdoor MCA Cafe, on the Sculpture Terrace, also stays open until 9pm.
See our hitlist of art exhibitions in January, and make sure you tick off the full list of essential summer culture experiences in our Summer Culture Guide.