Scenic Walkway
Explore the Jurassic forest at Scenic World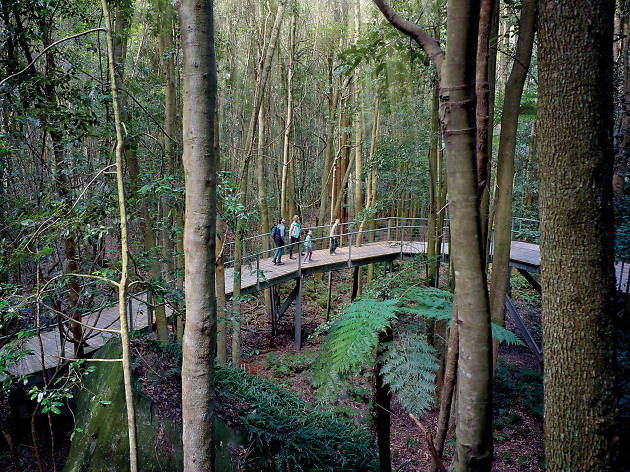 On the jungle floor there is a 2.4km series of raised boardwalks called the Scenic Walkway. Partly wheelchair accessible, these platforms take you on a pleasant, dirt-free walk around the valley going past fascinating examples of plant life as well as enormous pieces of mining equipment from the former mine. There are museum-style exhibits about the mine down there as well.
This 50 minute stroll through Jurassic rainforest is great to take in all weathers as you're protected by the rainforest canopy. The Scenic Walkway has been designed to have a minimal impact on the environment.
During April/May each year is the annual Sculpture at Scenic World event, a curated exhibition of sculptures by local and international artists installed around the rainforest walk.