Australia's best American-style barbecue
Forget fast and furiously flame-cooked snags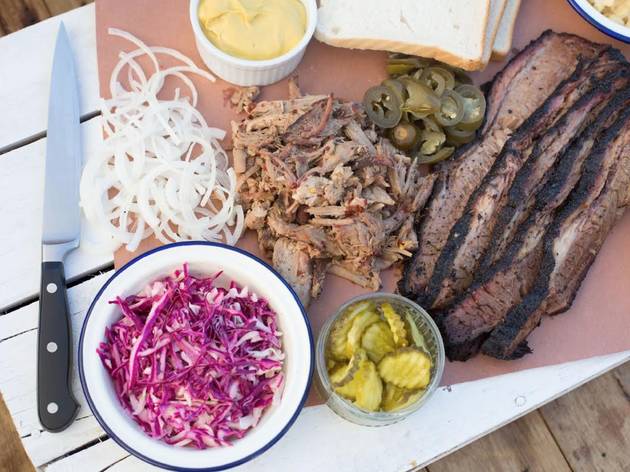 Say goodbye to your charred onion. Barbecue American-style is cooked low and slow in king-sized smokers that infuse the meat with smoke while cooking it softly, resulting in fall-apart tenderness and full-on flavour. Sure, Australia has our own, very different barbecuing traditions, but all over the country Aussies are coming around to the Southern style of doing things. And we don't mean Victoria, South Australia or Tasmania (though you'll find great barbecue in all three states), we're talking Tennessee-style.
Celebrating the American Serve
Nothing quite beats Southern hospitality, and sorry South Australia, we're not talking about you. We're talking about the big welcoming vibes of Tennessee. The kind of place where you get two fingers of whisky in your glass. The kind of place that's embodied in Jack Daniel's new American Serve, a 250ml can that favours the USA style - a big taste with less mixer and more of the good stuff.