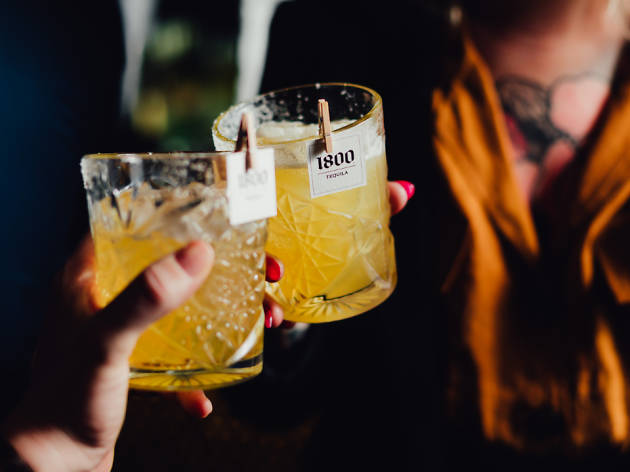 Bartenders will switch venues for the 1800 Tequila House Swap Sydney
Jacoby's Tiki Bar and Double Deuce are swapping bar teams and facing off for charity
Bartenders are masters of their domain, mixing the drinks, bringing the ace chat and making punters feel like they're kings and queens of the world. But how do they fare when they're out of their comfort zone and forced to serve it up in a rival's bar?
The 1800 Tequila House Swap will see the bar team from Jacoby's Tiki Bar and Double Deuce switch venues for one night only, Monday August 19. It'll be like your favourite Hollywood body-swap comedy, only there's drinks involved – namely 1800 Tequila cocktails at $10 a pop. The team that attracts the biggest crowd, sells the most 1800 cocktails and has the best banter on the night will be crowned the winners. The proceeds of the night will go the charity of each bar's choice. Both Jacoby's and Double Deuce have opted to support the Emmett Army (which supports those with cystic fibrosis).
Captains for this bar battle are Jacoby's bartender extraordinaire Pasan Wijesena and Double Deuce co-owner Charlie Lehmann. Each team will craft a special 1800 Tequila cocktail list for the evening, which will run from 6pm to 9pm at both bars.
If you're keen to see how the bartenders cope and help out a worthy charity at the same time, head down to one or both of the bars on Monday, August 19. The two bars are 6km apart, so you'll have to pick one or hop a taxi between them. No reservations are necessary, just rock up, and entry is free, but remember to drop by an ATM first as the bars are cash only.
Best selling Time Out Offers