Find romance in unusual places
Get to one of these pubs during one of the cheesiest weeks of the year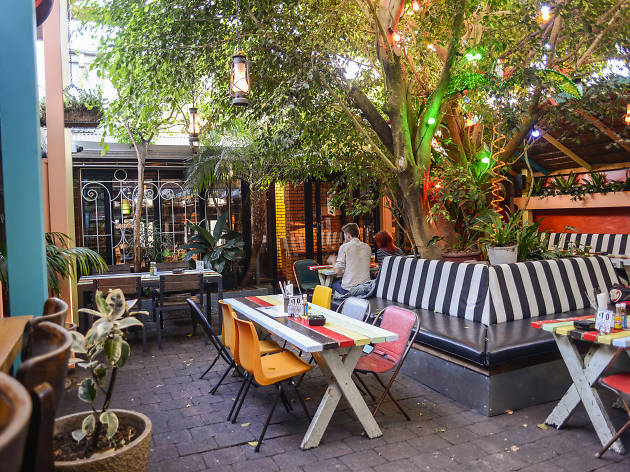 Whether you love it or loathe it, Valentine's Day is just around the corner. Not feeling like dishing out your dollars on an over-priced meal and sparkling wine? Find love in the pub instead, and head to one of these local watering holes for love with a twist.
Romance doesn't always have to be serious, and the Norfolk is all about fun. Celebrate love at the party pub, with a drink during happy hour, tacos and good times in the beer garden.
Read more
This Riley Street staple got a redux a few years ago and still boasts sass, style and good times. We all know that if you can't find true love, pizza is the next best thing. Or if you're partnered up, why not share a slice with your lover?
Read more
This Petersham pub has one of the kookiest desserts around – they Jelly Wrestle – which sees jelly, ice cream, waffles and sundae trimmings thrown together, all to be consumed with gloved hands. Get your partner one of these for guaranteed bedroom eyes.
Read more
You'll find this homage to the American seafood shack above the Norfolk. They'll give you paper bibs, then bring out the sauced seafood in big plastic bags for you to attack with claw crackers. Mess, laughter, good times – it's the polar opposite of the snooty white tablecloth dinner.
Read more