The best restaurants in Surry Hills
The ultimate eating guide for this go-to dining hub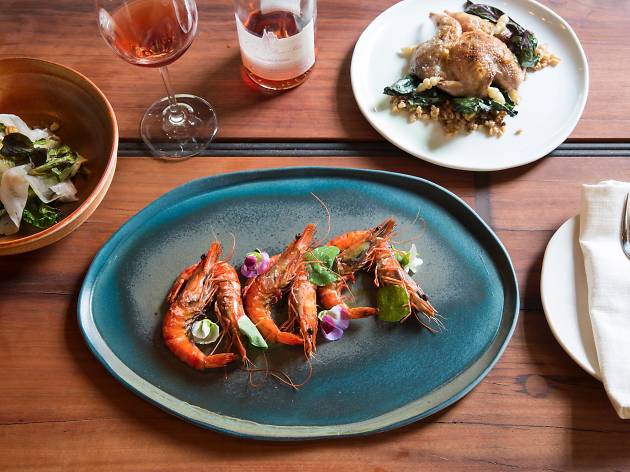 From the city fringes to deep Crown Street, Surry Hills really is a bit of a hub for dining in Sydney. While Porteno and Firedoor and may be the top notch options, you'll also find plenty of places that are big on fun like Bodega and Bar H. Add to it cheap eats at Xage; great pub dining at the Dolphin, BYO winners and old favoruites like Longrain and and it's not hard to see why you'll often find yourself out for dinner in Surry Hills on any given night of the week.
RECOMMENDED: The 50 best restaurants in Sydney.
After something a little budget friendly? Try one of Sydney's best cheap eats.
The best Surry Hills restaurants
Explore Surry Hills
Once the scruffy home to Sydney's rag trade and a former local haunt for nefarious folk like the Kate Leigh, Surry Hills is now Sydney's buzziest and most happening 'burb. Want clothes? Hop along Crown and Bourke or hit the monthly markets for some seriously cool vintage. Hungry? Well, 'Surry', as locals call it simply, is a virtual urban foodcourt brimming with Sydney's most innovative chefs – including Nel and those rockabilly Porteño boys… Thirsty? From absinthe to big bold reds, Surry Hills has got you covered. In fact, so transformed has this steep little slice of Sydney been that some are wondering whether it's lost its rougher charms. Maybe. But when you're six-in at the Cricketers on a Friday arvo, mixing it with the gentrifiers and the gentrified, it's hard to think of a place in Sydney you'd rather be.