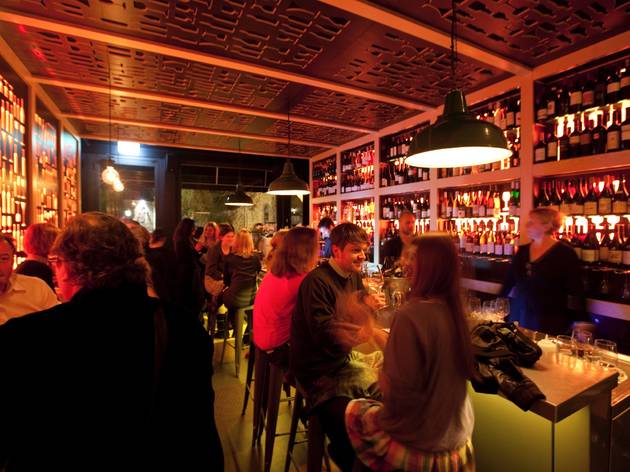 1/6
Photograph: Daniel Boud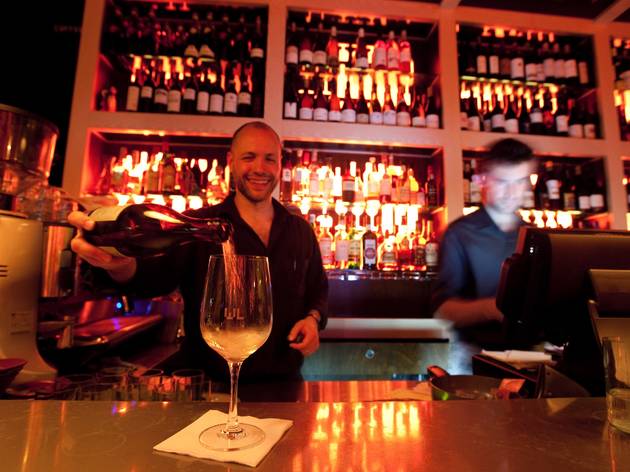 2/6
Photograph: Daniel Boud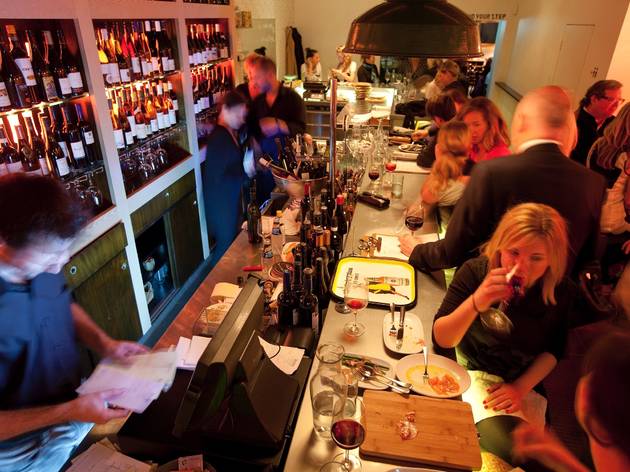 3/6
Photograph: Daniel Boud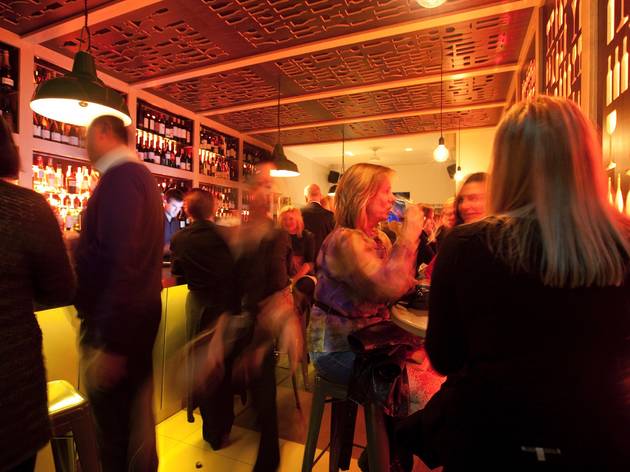 4/6
Photograph: Daniel Boud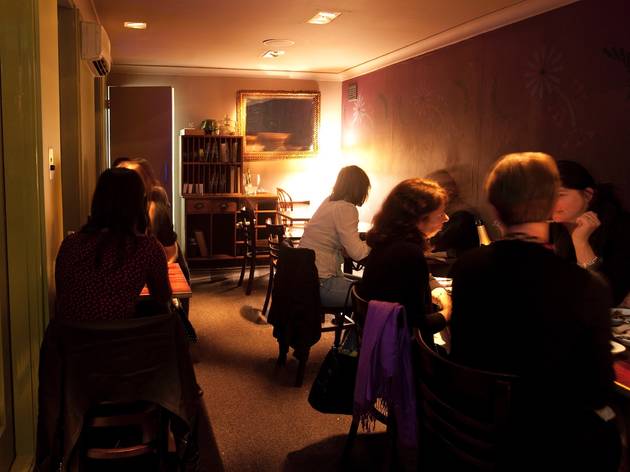 5/6
Photograph: Daniel Boud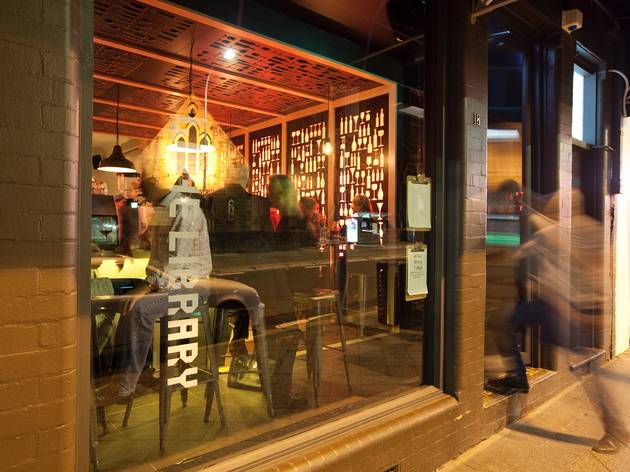 6/6
Photograph: Daniel Boud
You can learn a lot about wine from a bar stool in Paddington
So what if we told you that an orange wine made from no less than eight grape varieties was actually one of the most delicious things in town. Forget the horrors of a king's cup mixed drink – we're talking about a wine from Paddington's booziest learning institution – and they know their shit. The Channing Daughters Meditazione is a blend of muscat ottonel, chardonnay, sauvignon blanc, pinot grigio, Tocai Friulano, semillon, aligoté and viognier that spends 20 months on skins and ends up an alluring blush colour. All that sweet berry on the nose makes the dry, structured wine that follows the best kind of surprise.
You can always opt for a crowd-pleasing drop at the Wine Library, but that needn't mean it'll be run of the mill. There's a cool, textural vermentino from La Sorga in southern France that spends only a week on skins – it's a gateway to freakier skin-contact wines further down the track.
There are plenty of familiar varieties for the pinot noir devotees, but this is a safe space – get outside your comfort zone and you'll discover something dynamite. In fact your bartender here is packing a whole cache of awesome recommendations; he's just waiting for the 'go' order from you.
We're big fans of a little afternoon session here. After a stroll through the Paddo markets post up at the bar and spend a few lazy hours with your buddies, wine and cheese. Of course if the hot, bubbling single-serve dish of eggplant parmigiana joins the party, so much the better. At this point not making room for either the poppy seed-speckled meringue dressed in a passionfruit cream with fresh strawberries, or the thick, rich mascarpone, treacle and lemon cheesecake, would just be rude.
Spending your weekend at the Wine Library is an education, and it results in the kind of smarts people prefer at dinner parties (sorry, fluid mechanics). That's why we're always here.
Venue name:
The Wine Library
Contact:
Address:
18 Oxford St
Woollahra
2025

Opening hours:
Mon-Sat 11.30am-11.30pm; Sun 11.30am-10pm