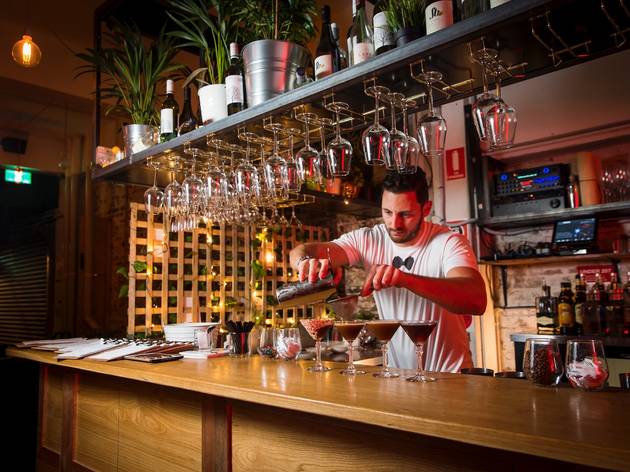 1/10
Photograph: Anna Kucera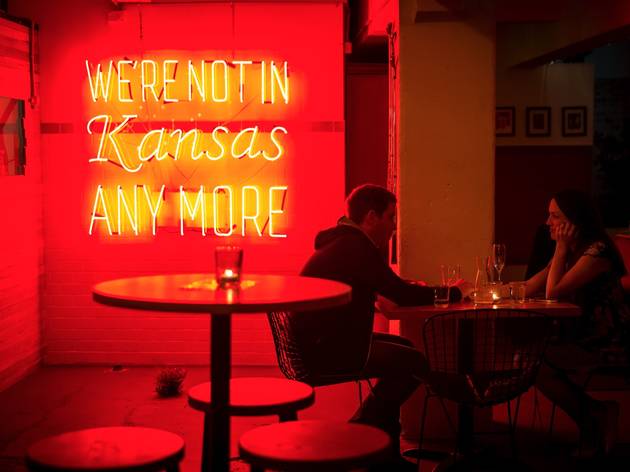 2/10
Photograph: Anna Kucera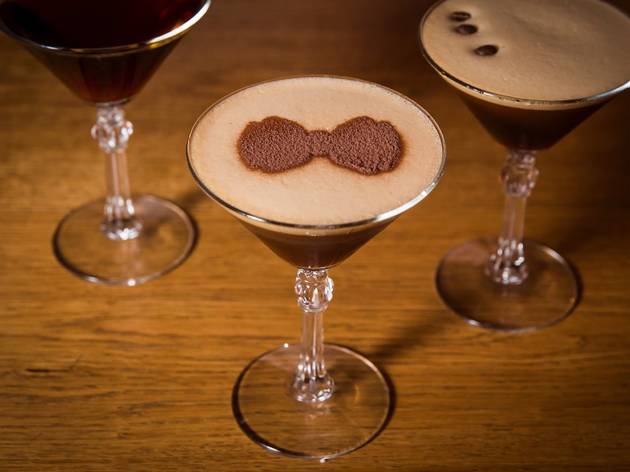 3/10
Photograph: Anna Kucera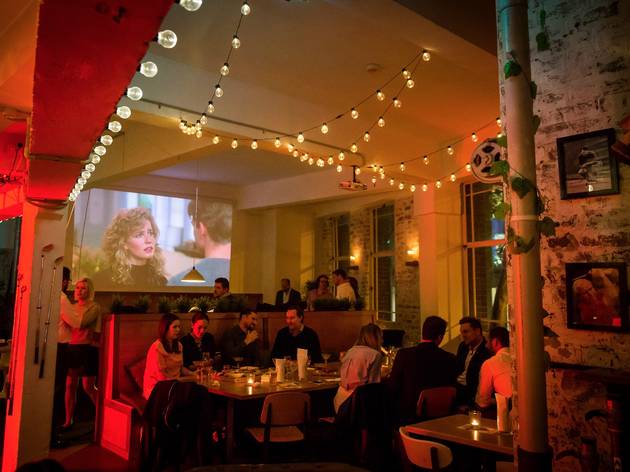 4/10
Photograph: Anna Kucera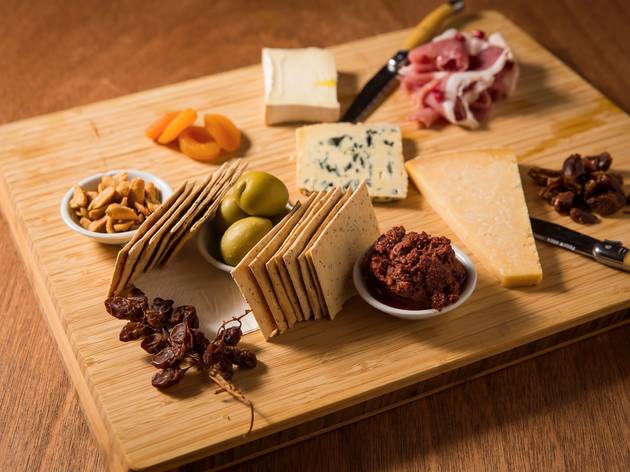 5/10
Photograph: Anna Kucera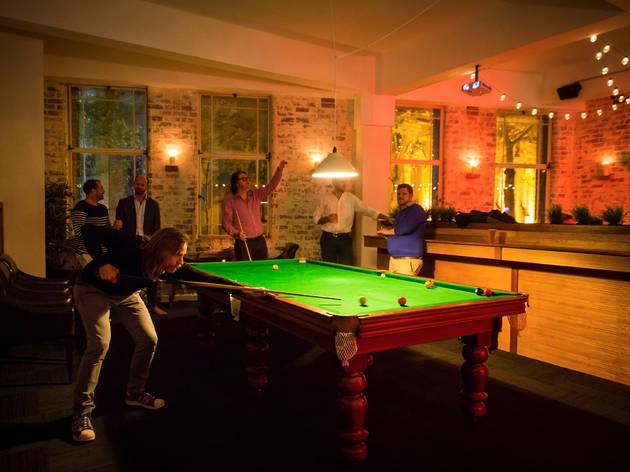 6/10
Photograph: Anna Kucera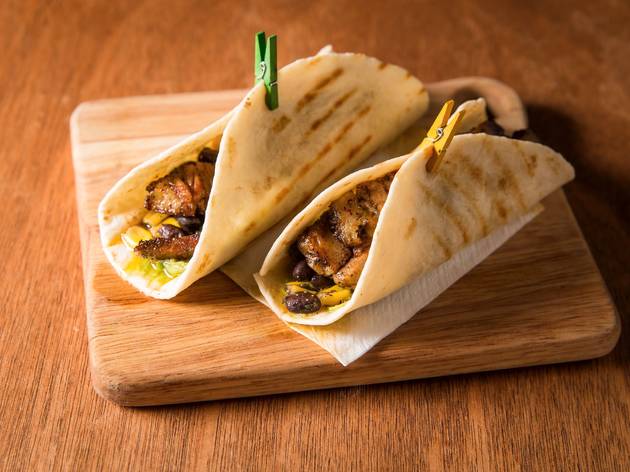 7/10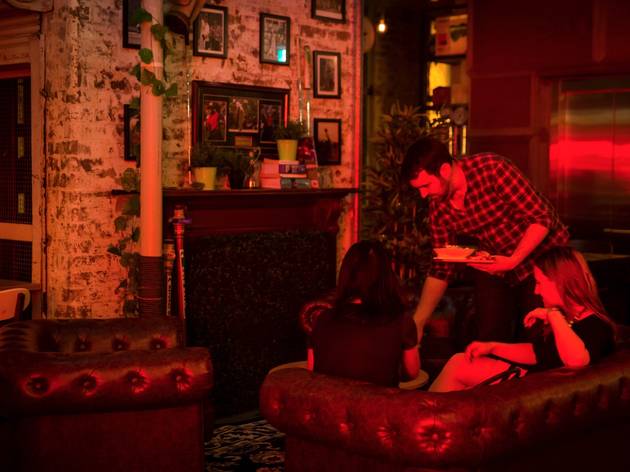 8/10
Photograph: Anna Kucera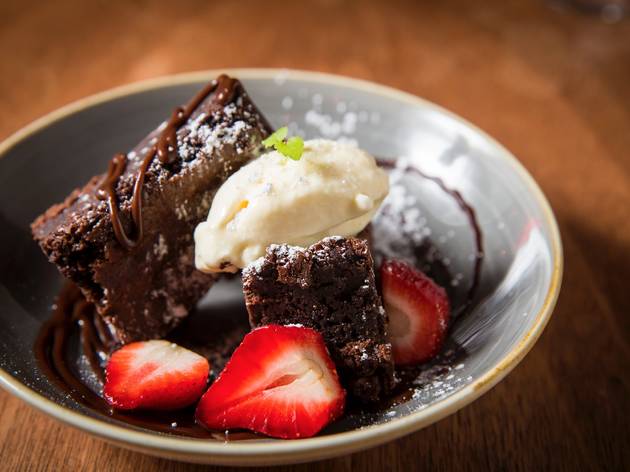 9/10
Photograph: Anna Kucera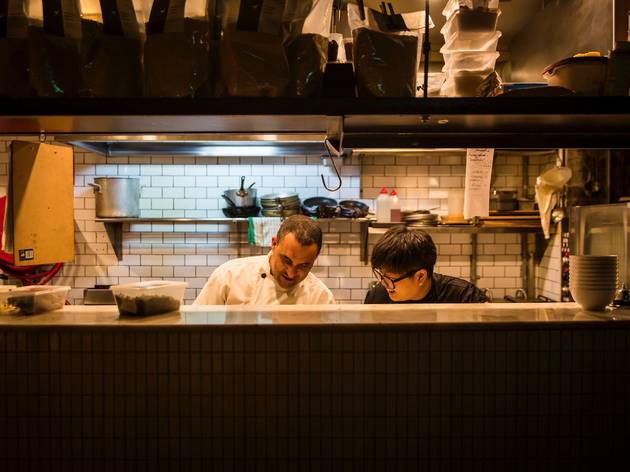 10/10
Photograph: Anna Kucera
Time Out says
One of the city's favourite cafés turns into an Espresso Martini bar at night, and it totally works
You know how in TV shows the characters always have a favourite meeting spot, a bar that somehow manages to be right for all occasions? Whether they're celebrating, commiserating, partying hard or just kicking back, their regular haunt was always the place to be. Buffy the Vampire Slayer had the Bronze, 90210 had the Peach Pit, How I Met Your Mother had McLaren's and now Sydney has Tuxedo.
By day, you might know it as Kansas City Shuffle, the boss inner city café that's not afraid to serve brisket and waffles first thing in the morning. But now your AM coffee fix and hangover lunch provider has completed the trifecta by opening at night, specifically for Espresso Martinis.
When the sun goes down it whips off its daytime costume to reveal the laidback bar hidden within with a menu dedicated to coffee cocktails. Of course, unless you never want to sleep again, one cannot live on vodka, espresso, Kahlua and sugar syrup alone, which is why you can also get a crisp and savoury glass of French rosé, a bright and bracing pinot gris from Eden Valley or a Young Henrys natural lager to quench the thirst that only a day in the office can create.
But back to the star of the show for a minute. Right now there are six Espresso Martinis available (they're still perfecting the one on tap, so check back later) that start at your absolute classic, no-bullshit edition that is bang on the money. It's toasty and tastes more of coffee than sugar or liquor and the foamy head has staying power. But as those summer days get longer maybe you'll be looking for something lighter and more refreshing? The Dirty Espresso Martini is the drink you've been looking for. They run the water a little faster through more grounds than you would for a stand-alone cold drip, and then just add Mr Black and vodka so it stays clear and light bodied but maintains that roasted flavour. If a classic Vodka Espresso is velvet, then the Dirty is gossamer silk.
There is certainly a subset of society that eschews legal drugs for illicit highs, but on a Friday night, the combined powers of caffeine and alcohol will really get you into the party spirit – so much so that there's a line by 6pm. But on other weeknights it's quieter, which means you get a better chance of claiming the nice leather couches, the big communal table or first game on the pool table.
You can still get brisket after hours, but this time it's in taco form, and they do two fried chicken sliders for ten bucks, which make for an effective primer. But if you really want to keep the theme running try the espresso tiramisu that they make with Melbourne's Mr Black coffee liqueur.

Finally: a place that loves coffee and booze as much as you do.
Details
Best selling Time Out Offers