Welcome to the seventh guest blog post of Time Out Sydney's 52 Weeks of #SydCulture 2017 challenge! Every Wednesday of February, Heaps Gay founder, 'Queen of the Party' and Mardi Gras board member Kat Dopper is telling us what she loved the week before. Think of it as your recommendations for this week, from someone who sees a helluva lot of arts and culture. Over to Kat.
Of all of the events on the Mardi Gras calendar, Koori Gras is my number one pick. And the opening night at 107 Projects in Redfern was incredible: as soon as I stepped into the gallery space I was immediately drawn to (and dwarfed by) a wall sized glittering Aboriginal flag; the room was packed with people engrossed in passionate conversation and embracing each other, on a night that feels very special.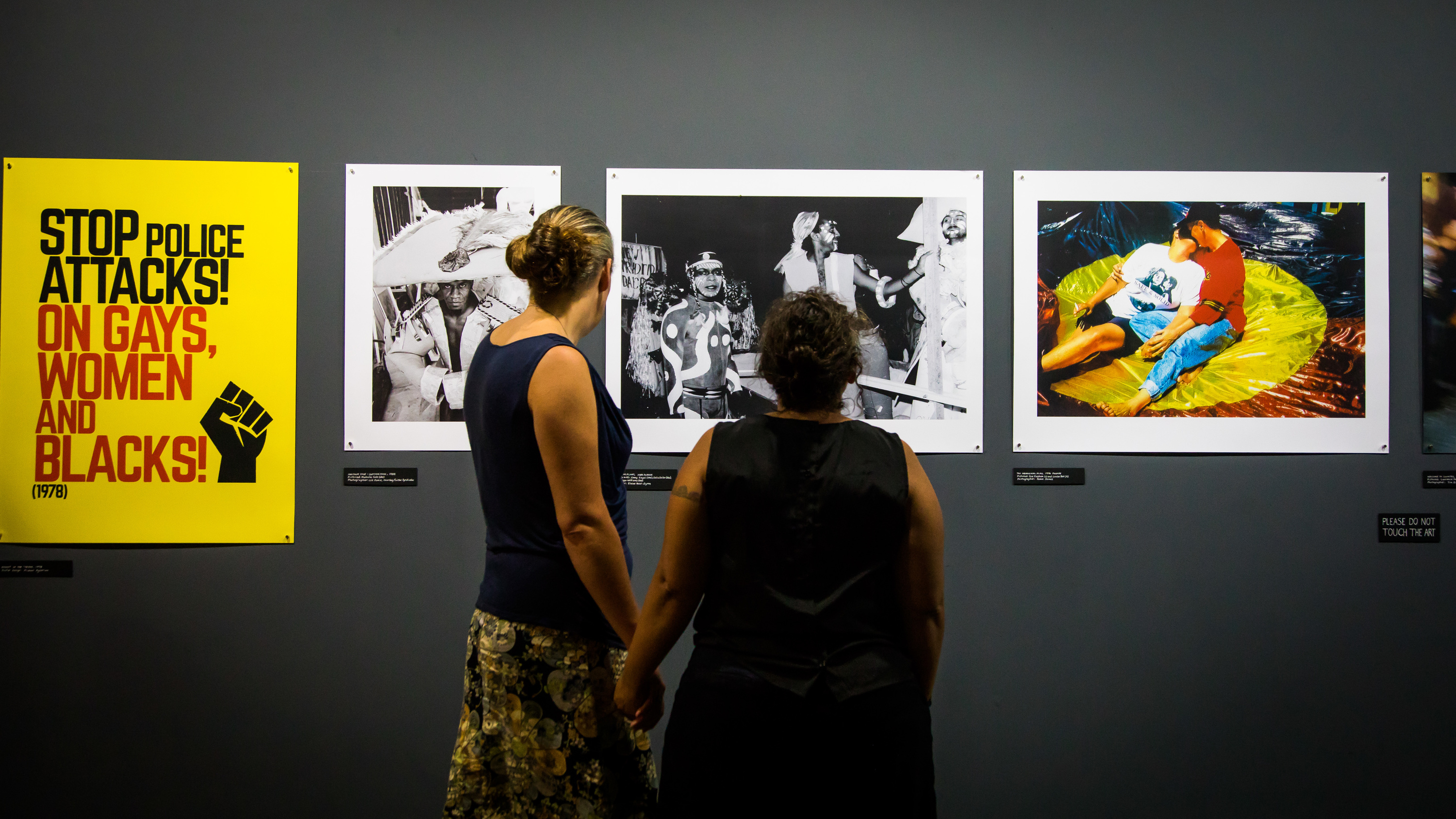 The positive energy in the room is the purpose of the event: as Koori Gras curator Tim Bishop said to SBS earlier this week, "We gather too often for inequality. This is an opportunity to focus on the celebration of… lives and achievements." And this was one hell of a great celebration!
After some beautiful stories told, Mardi Gras royalty 'the Sisters of Perpetual Indulgence' graced the stage to lead the room in two hymns, my favourite being 'Blest the Koori' to the tune of 'Waltzing Matilda'.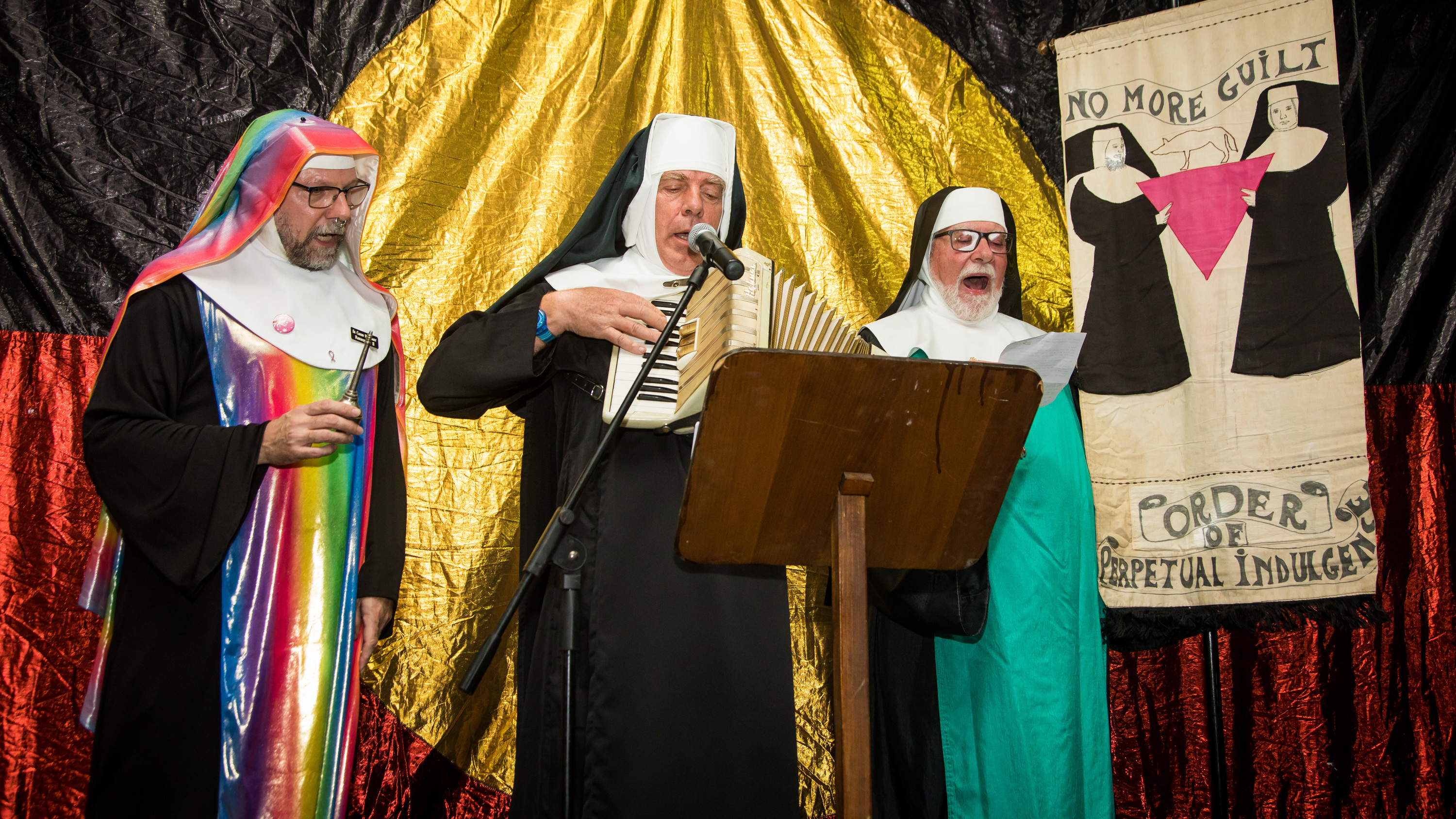 The night was brought to a close by Nana Miss Koori, a towering glamazon drag queen, performing 'One Moment In Time'. As she held the last glorious note, the room erupted in a floor-stomping standing ovation that had my partner and I laughing with the pure joy of it. This was a serious goosebumps moment, and I am so happy that I got to witness it: YAS QUEEN!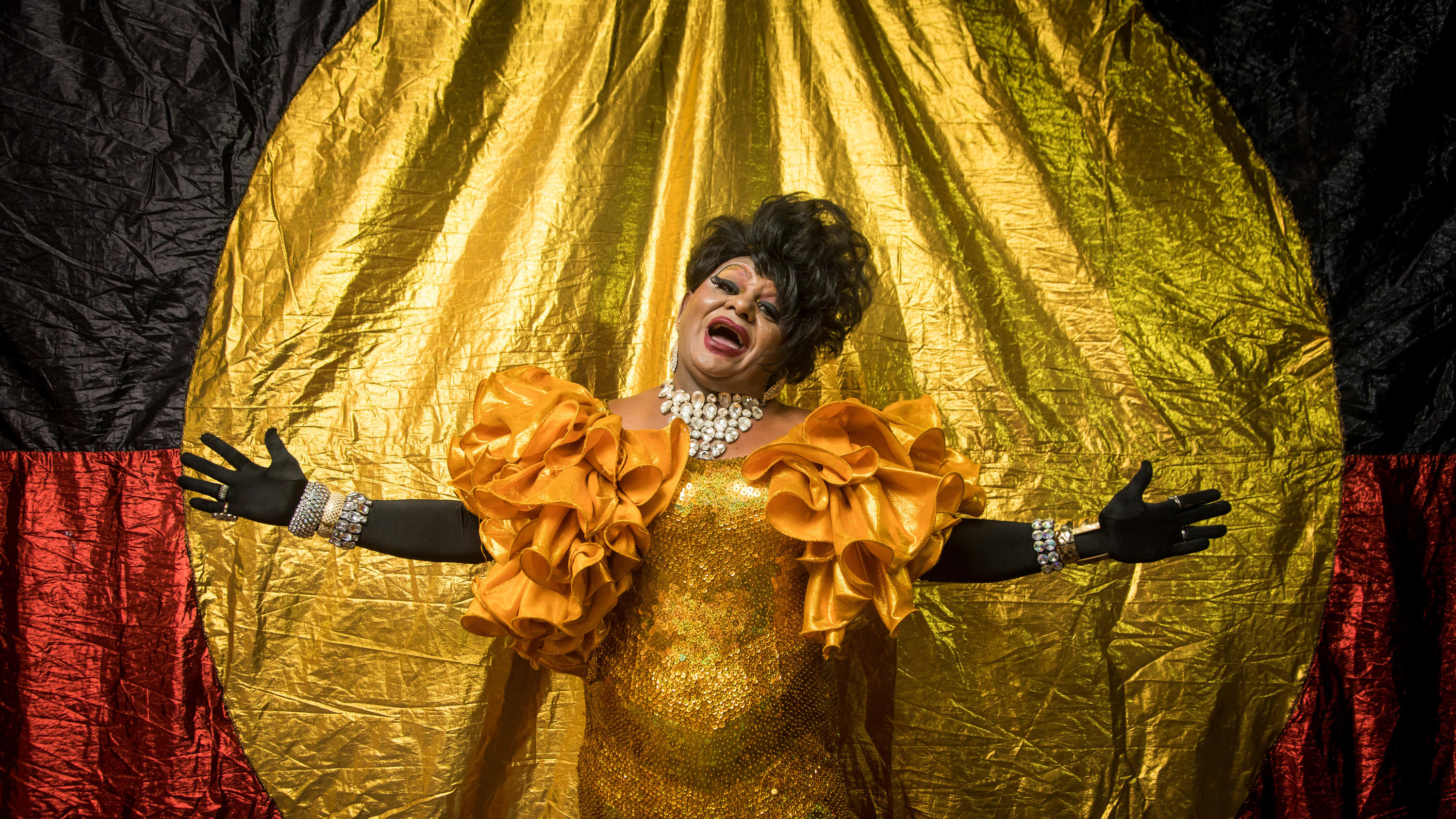 Koori Gras continues until Sunday February 26 – so check out the free exhibition at 107 Projects, and don't miss Black Nulla – an Indigenous drag/cabaret night – this Friday (February 24), or pop in for a chat at the long table party Black Point this Saturday (February 25).
You can also see the full digital archive of photos and history on www.blackmardigras.net if you can't make it down.
Check out Time Out Sydney's list of the best Mardi Gras events in Sydney in February and March.
Read more about our 52 Weeks of #SydCulture challenge, and let us know what you're seeing/loving on Instagram via the hashtag #SydCulture.