52 Weeks of #SydCulture in 2017
Take Time Out Sydney's challenge: commit to trying one cultural event or activity each week for 2017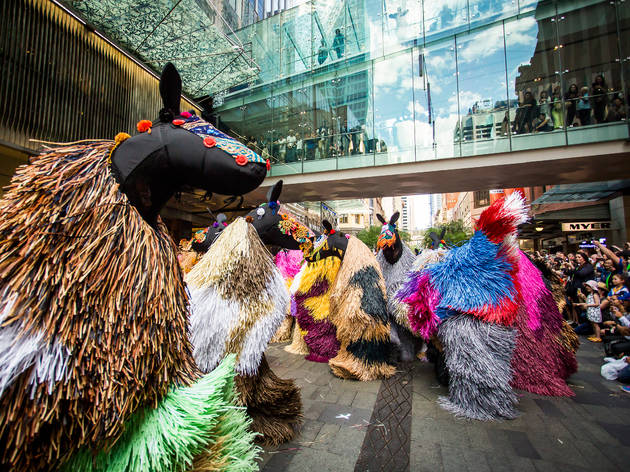 This year Time Out Sydney is inviting all Sydneysiders to see and participate in more culture in their city – one thing per week. Why? Because it makes you a happier and better person who is more satisfied with their city. We know, because you told us: our City Index survey revealed that while Sydneysiders REALLY don't like living in their city, the ones who HAVE found true love with Sydney are those who see more theatre (in particular) and culture generally.
Each week in our Thursday newsletter we'll be recommending our top pick for what to do that weekend or following week – for free, or at least for cheap.
We'll also be inviting a different guest blogger each month (all of them Sydney culture hunters we love) to share what they saw and loved that week.
We also want YOU to tell US what's good: share your favourite slices of Sydney theatre, dance, public art, comedy, performance or live music – with the hashtag #sydculture. We'll be throwing free tickets and other treats your way, to help you live your best Syd lyf in 2017.