Mardi Gras events in Sydney
Celebrate LGBTQIA culture at the largest Mardi Gras celebration in the Southern Hemisphere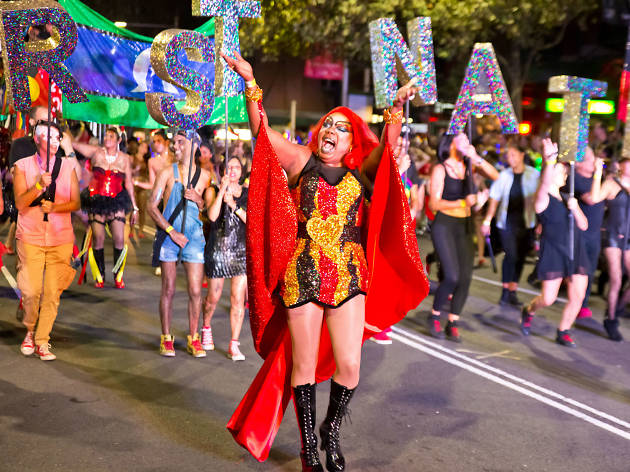 The Sydney Gay and Lesbian Mardi Gras celebrates its 40th anniversary in 2018, with the theme '40 years of evolution'. So expect the festival to take stock of its history while it looks forward to the future for LGBTQIA people. This year's festival has a program of arts, parties and community events taking place across 17 days. As always, the Parade is at the centre of the celebrations, falling this year on Saturday March 3. And after the Parade, revellers will dance late into the night at the official Party, where pop royalty Cher will give the headlining performance. Find more ideas for things to do in Sydney this week.
Kick on to these LGBTQIA-friendly clubs
Live it up in Sydney at the city's best LGBT party venues and events.