Mardi Gras events in Sydney
Celebrate queer culture at the largest Mardi Gras celebration in the Southern Hemisphere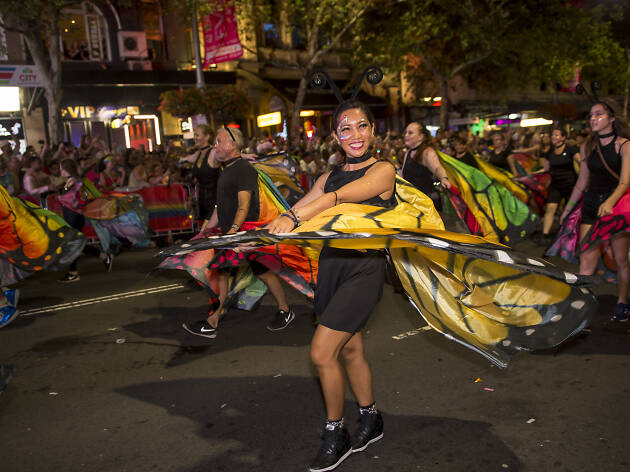 This year's Sydney Gay and Lesbian Mardi Gras has a program of events that marches boldly into the future with a more diverse line-up of events that they say will better represent the diversity of queerness – and we're all for it. LGBTQIA people around the world continue to advocating for change and the rights of their communities, and this year's theme – fearless – honours the work of those who've courageously expressed who they are and who they want to be, and it's a call for the community to live proud and celebrate Gay Christmas without fear. Happy 41st year, Sydney Mardi Gras!
The festival kicks off from February 15 until March 3, when the community comes together for the Parade. There are over 100 events taking place – we've picked out our highlights from the program below.
Want to party right now? Head to these judgement-free, queer-friendly parties or queer pubs and clubs in Sydney.
RECOMMENDED: The best places to see drag shows in Sydney.
Travel through a snapshot of our city's yesterqueer
From 1835, when convict Edmund Carmen is found wandering the streets after dark in women's clothing, to 1978 when drag queens tear out of the clubs at Sydney's first Mardi Gras protests.