Perched right in the thick of the Royal Botanic Gardens is the scenic Andrew Boy Charlton Pool – voted one of the best places to swim in the world (by singer-songwriter Loudon Wainwright III in the New York Times, no less). It scored a $10-million refurbishment a few years ago making it a primo spot for inner city swimming. But what would a harbourside pool be without a little trendy fitness fad?
Get ready, Sydneysiders, because FloatFit is coming.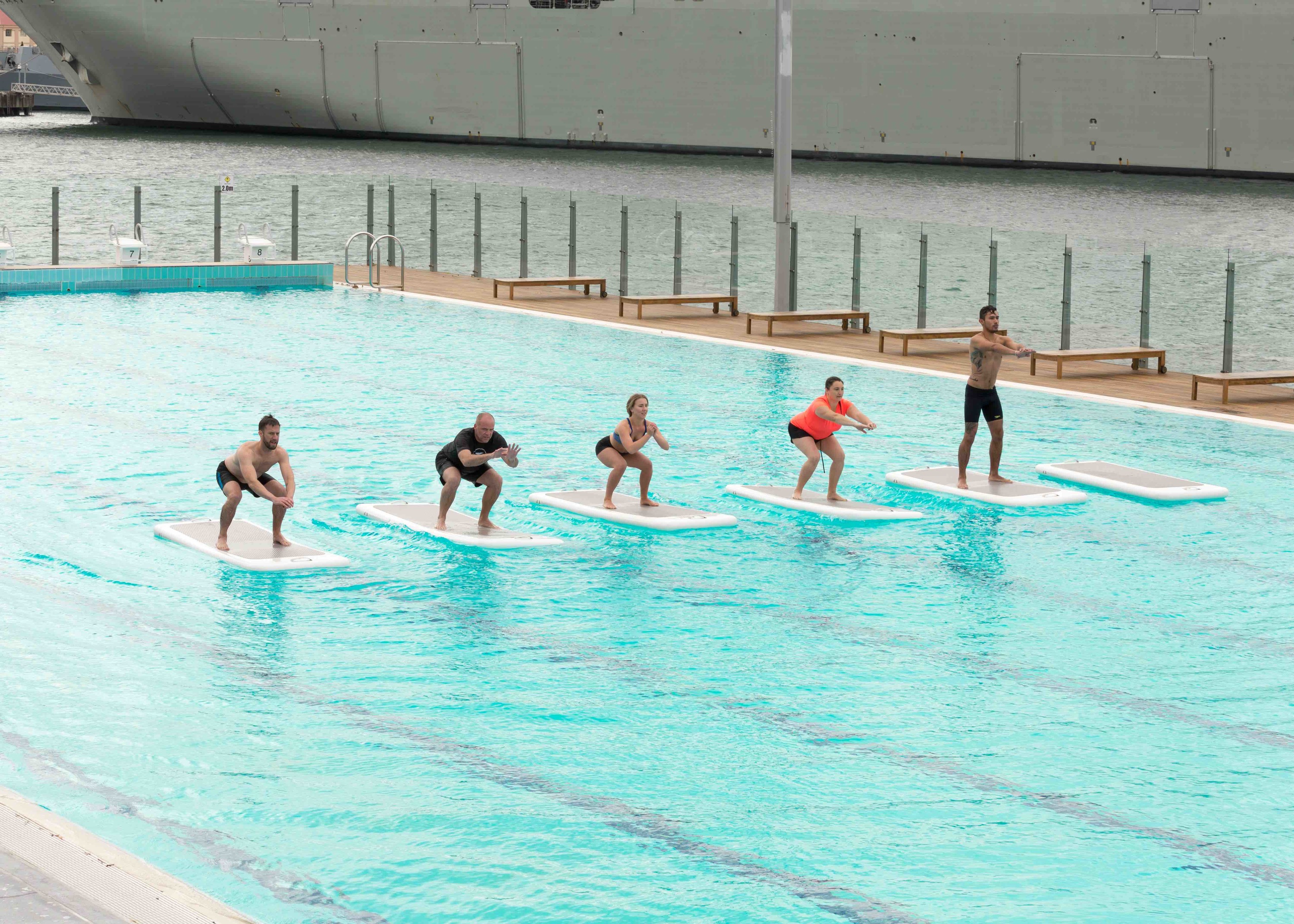 FloatFit does much like the box says: it's fitness done while floating on water. These 30-minute, low impact classes give you a full body workout with a mixture of high intensity and yoga inspired classes to suit all abilities. It'll work out your core like crazy, but the payoff is dipping yourself in the cool refreshing water straight after.
The classes are run by UK company AquaPhysical who have created the ingenious AquaBase – a tough, inflatable base that floats on water, kind of like a wider and harder-to-flip surfboard.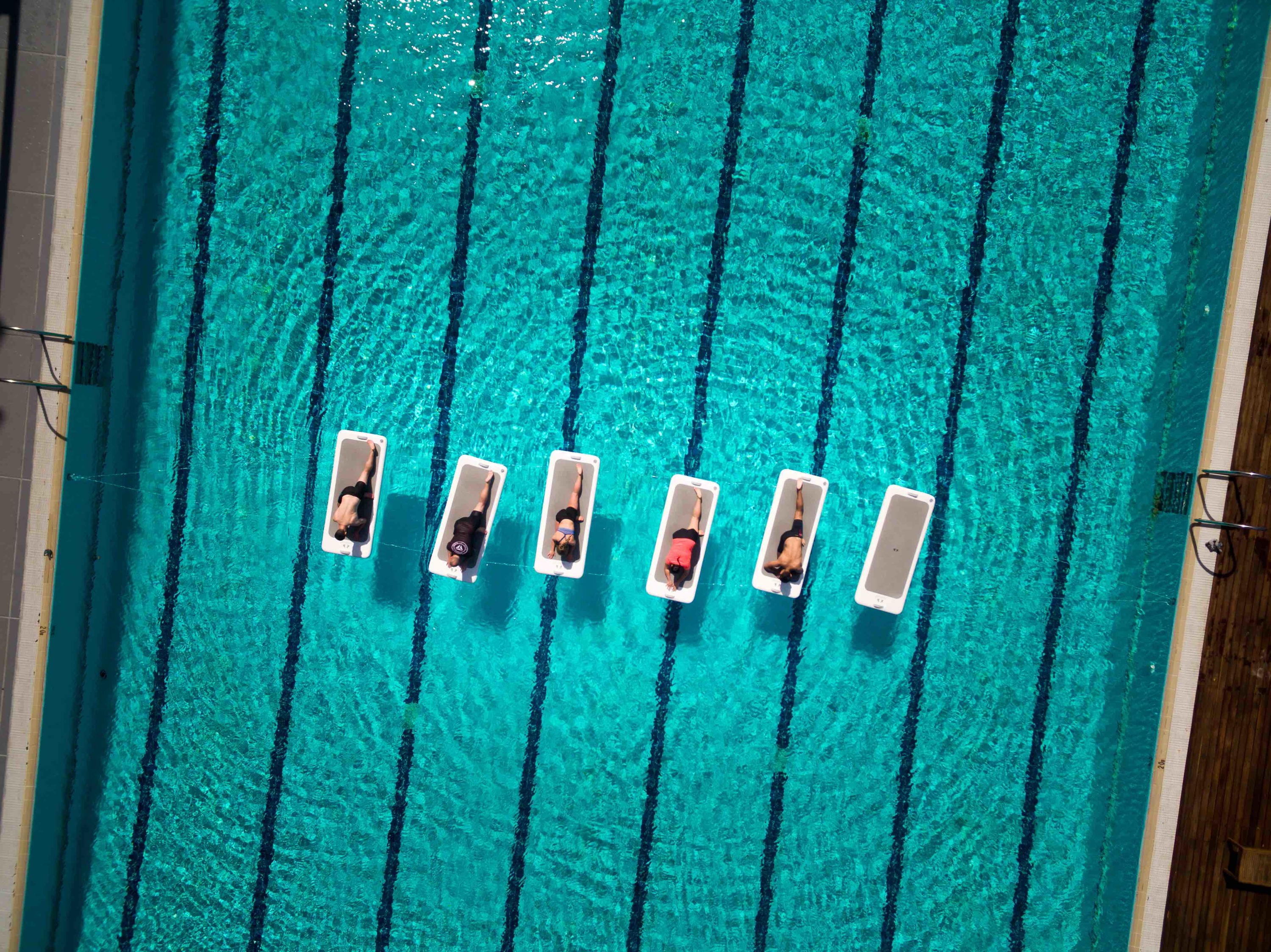 Probably the best part of a FloatFit class is that you'll get to work up a sweat outside of congested gym studios at the Andrew Boy Charlton Pool, which just reopened last week after winter.
They're running a couple of free pop-up classes this weekend, on Sunday September 10 at 9.30am and 10.15am. Keep your eyes peeled for more events on AquaPhysical's website.
Water baby? Take a dip in one of Sydney's best outdoor pools.
Or embrace the sweatiest version of yourself at one of Sydney's best hot yoga classes.