The best outdoor pools in Sydney
Feel like a splash as the weather warms up? Cool off while the sun shines at these watering holes that glisten in the great outdoors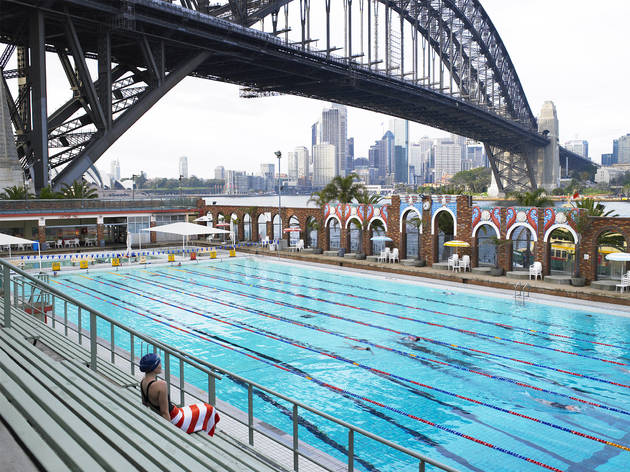 When you think about taking a dip in this city, your mind probably goes straight to Sydney's fab beaches. But if you're not one for sand or waves, and also not convinced that the rocky walls of Sydney's ocean pools will keep the high tide swell at bay, you'll be looking for calmer waters for a swim.
Don't get all stress-sweaty searching for a pond to paddle in – just check out one of these very cool outdoor pools that are safely ensconced beyond the sea but retain that summer-fresh attitude in the sunshine. They're conveniently tucked away in CBD parks, a few paces away from the harbour and in quite suburban cul-de-sacs.
If you need a little rehydration and beautification after a day in the sun, head to these schmick waterfront bars and very fancy spas.
RECOMMENDED: The best vegan restaurants in Sydney.
Outdoor swimming pools in Sydney
Party post-swim
Sydney loves to party: we'll party on the roof, in the basement, by the pool, and at suburban bowling clubs. We've collected our city's best clubs and nightlife hotspots so you can make the most of Sydney's untz, untz, untz scene on your next big night out.