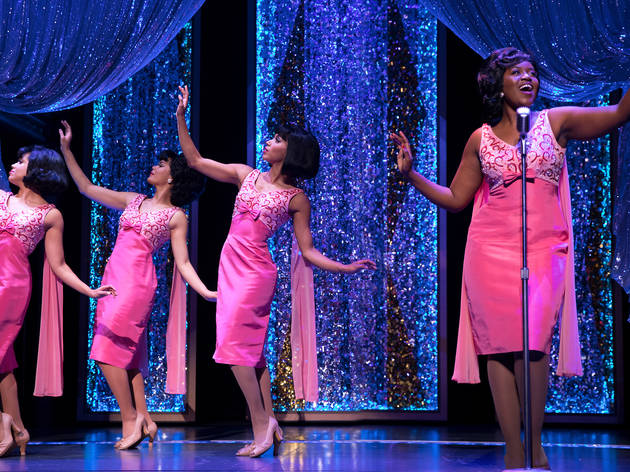 Take your lover to dinner and a show (or two) this week
Posted: Thursday September 28 2017, 1:51pm
Welcome to the 38th guest blog post of Time Out Sydney's 52 Weeks of #SydCulture 2017 challenge! September's culture selector is Abdul Abdullah, a four-time Archibald Prize finalist and photomedia artist, and co-host of FBi Radio's Canvas program. Every week in September, Abdul will be telling us what he loved the week before. Think of it as your recommendations for this week, from someone who sees a helluva lot of arts and culture. Over to him.
Ya habibi,
It is with a tear in my eye and a heavy heart, my dear lovers, that I write to you today. My pen quivers on the page and spittle shoots from between chattering teeth as a pearl of mucus blossoms from my nostril. I choke back a guttural groan that only comes from the agony of loss: this, lovers, will be my final blog post before the baton is passed on to the next soldier of fortune. But rest assured, this is not a break up, but merely a break. After all, I am going to be travelling, and I'm sure you want to read other people. Really it's me not wanting to hold you back.
We live in challenging times – for dates. There is so much pressure. In Perth where I am from, we'd go to the one bar, order how many drinks you'd want (there is only one kind), and after a traditional dance ritual where singles would sway to Tame Impala, or Pond, people would pair up and head back to their respective share houses. It was a simpler time.
Here in the big smoke there is the expectation of activities. Lucky for you ladies, gents and everybody else, you happen to live in Australia's culture capital (piss off Melbourne), where activities abound.
Dinner and a movie? Maybe if you're 12. Take them to the fucking theatre.
Beautiful: The Carole King Musical has just opened at Sydney Lyric Theatre. This song and dance number tells the story of the brains behind some of the greatest pop songs of the 20th century. Here's what you do: Get tickets for some nice seats. You want to be right at the front of the dress circle or a few rows back, in the middle of the stalls. You want to meet early and pop into Steaphan Paton's excellent show, Contrecoup, at COMA gallery in Rushcutter's Bay (until Oct 27).
Next, wander across the overpass and get an early dinner somewhere flash like ACME or the Apollo, and then jump in a cab to get to the show in Pyrmont. Watch the show. Love it. Then take a romantic walk in Darling Harbour. Reminisce about Sega World and the monorail. "What is this world coming to?" you can ask, and then hand in hand you can look across the bay, and think entirely different things than each other.
Lots of love. Let's keep in touch.
Abdul xox
While you're here, check our 52 Weeks of #SydCulture challenge, and let us know what you're seeing/loving on Instagram via the hashtag #SydCulture.
Share the story