It was one of the most anticipated café openings of the year, and now the Grounds of the City is going to be swinging open their doors a little later. The CBD coffee maker, shoe shiner and barista trainer has recently been granted a license to trade late, meaning it'll stay open until 9.30pm Tuesday to Thursday, and Sunday; and until 10pm Fridays and Saturdays. They will be doing drinks (wine, beer, cocktail and coffee) alongside an a-la-carte menu, meaning you can knock back a post-work vino and poke bowl in one of the most beautifully decked out interiors in the city.
The hours for now are flexible, with scope to extend them later if there's demand – and judging by its sweeping success, we wouldn't be surprised if the hours get extended even further. For now the hours are Mon 7am-5pm; Tue-Thu 7am-9.30pm; Fri 7am-10pm; Sat 8am-10pm; Sun 8am-9.30pm.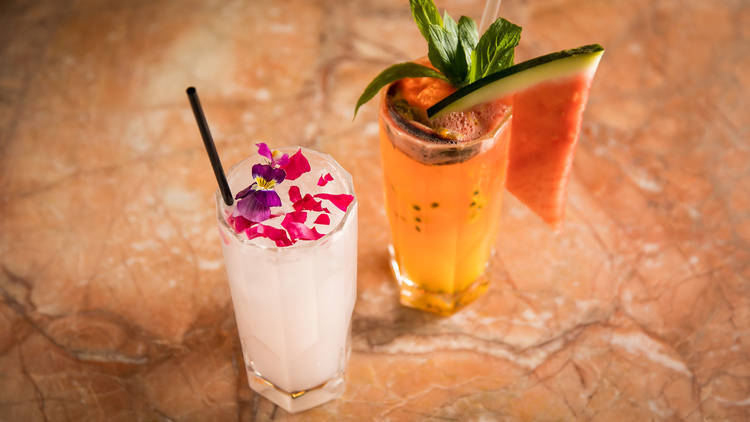 Want more spots for coffee in the CBD? Check out our guide to the CBD's best coffee.
After cocktails? Here are the best bars in the Sydney CBD.