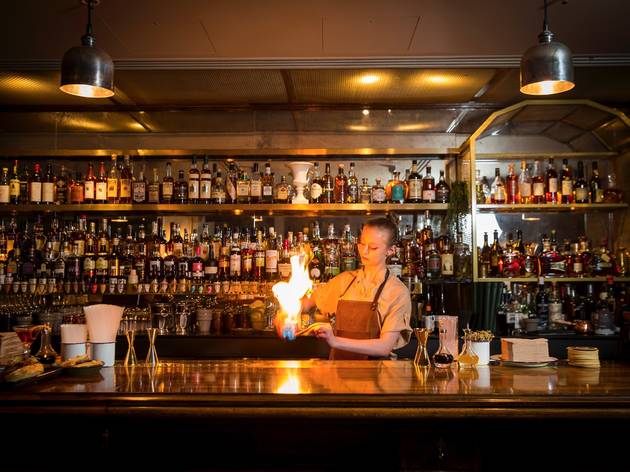 The best bars in Sydney's CBD
All the best booze action to be had in the heart of the city
There was a dark time, not so many years ago, when after work drinks were limited to pubs and huge booze barns with no soul. Those were your options. Fast forward less than a decade and the CBD now possesses an exceptional collection of bars, from underground tropical hideaways to booze attics with cocktail maestros at the helm. You can drink life-changing wines, the freshest ales and fruity elixirs made from seasonal harvests, and sometimes you can do it all in the same place. It's a big part of what makes Sydney awesome.
Want more? Sydney is filled with ace rooftop bars, waterfront bars and beer gardens.
The best bars in the city
Feeling adventurous?
This love affair with the crushed sapphire liquid expanse of the Harbour dates back many, many thousands of years to when the Gadigal people of central Sydney paddled their canoes around the bays. Today, those journeys of discovery are provided by Sydney Ferries when you clamber aboard one of the picture-postcard green-and-yellow ferries that still scoot across the harbour as they have for the past century-and-a-half.