Just when you thought this golden weather was the best gift Sydney could give you in winter, we finally get a proper tiki bar. Thank the gods of lime and coconut.
Jacoby's is the second venue for Earl's Juke Joint owner Pasan Wijesena, who has joined forces with former Earl's allumni James Fury and Adrian Sanchez, plus regular-turned-business partner Stu Ellis. And what they have done to a former Thai restaurant on Enmore Road has to be seen to be believed.

It's the full tiki, with a whole lot of David Lynch theming as icing on this tropical cake. Yep, that's flocked banana frond wallpaper there friend. The bar is lined in bamboo, the ceiling is rattan and the three tiki totems on the back bar are custom carvings from a Queensland tiki master.

There could be a hurricane howling outside, but in here you're running on island time – just sip your Fogcutter, Pearl Diver or Vicious Virgin #2 that's the same colour as a tropical ocean and stare into colourful glow of the fishing weights and glowing puffer fish.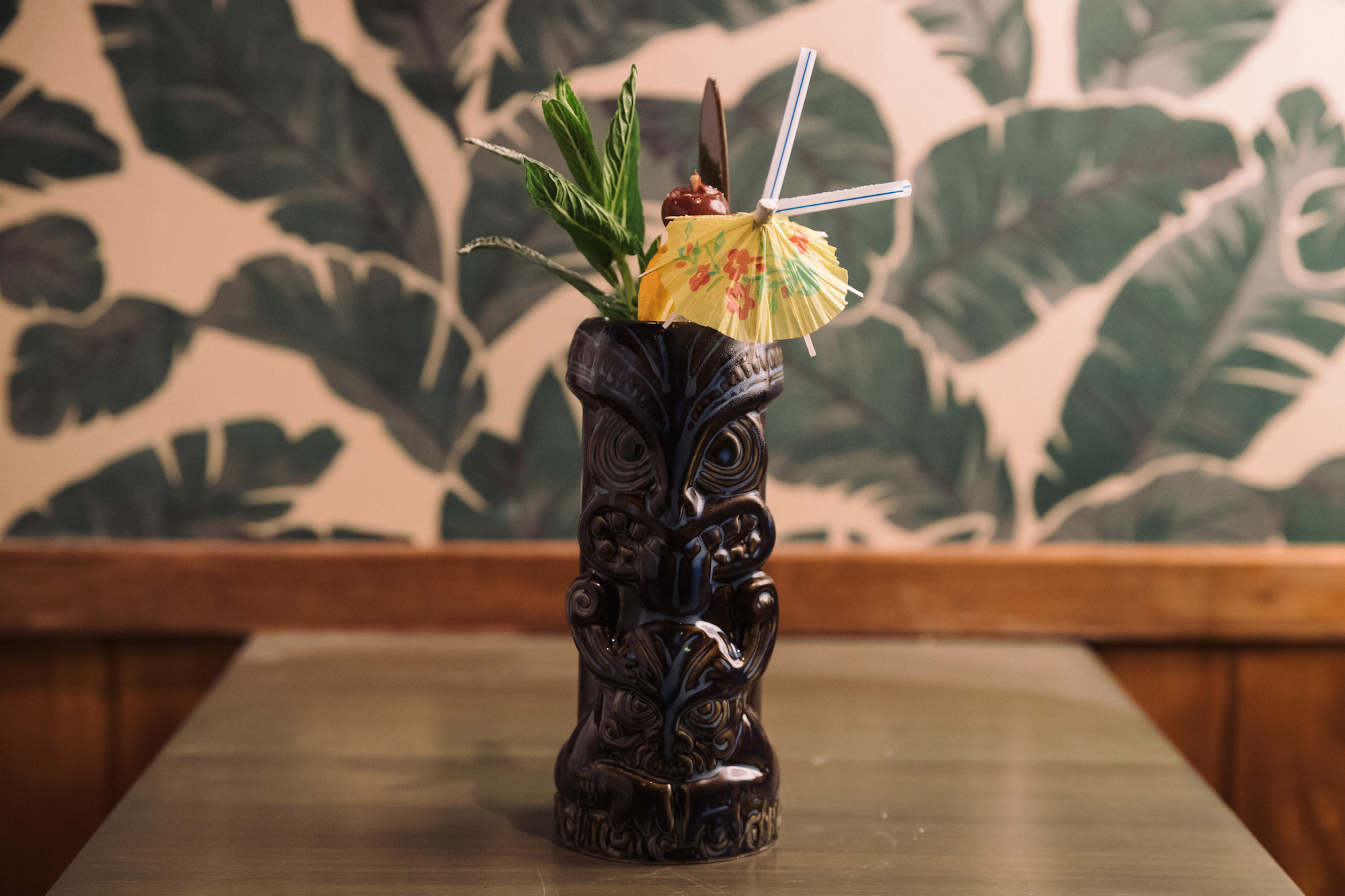 There's a punch bowl called a Scorpian. It's for two and contains rum, gin, Cognac, lemon and orange. They're saying it has more sting than the Police and we believe them.

There's also Red Stripe on tap, Hawaiian beers in bottles and natural leaning wines in all the colours of the sunset. But it's those ten tropical cocktails that are going to be the best kind of trouble – just take our money already, because this is the bar Enmore has been waiting for.
Jacoby's, 154 Enmore Rd, Enmore 2042. Sun-Thu 5pm-midnight; Fri, Sat 5pm-1am.
For more drinks make your way through the 50 best bars in Sydney.