Sydney Festival is off to a spectacular start thanks to the unveiling of its first free installation for 2017. The Beach is a 60-metre stretch of pristine white 'sand' and an ocean of one million transparent balls that has taken over the space inside the Cutaway at Barangaroo Reserve for the next three weeks.
The installation is a reimagining of what it means to go to the beach by New York art and architecture company Snarkitecture, which was first commissioned for the National Building Museum in Washington D.C. in 2015. There are white beach lounges lined up along the 'shore', inflatable doughnut rings to jump through, and mirrored walls reflecting all that white light.
It doesn't smell like sunscreen or salt water, but if you close your eyes you can hear the familiar screams of joy as people splash around in the pool.
Snarkitecture's Benjamin Porto and Alex Mustonen were at the opening of the Beach in Sydney, where they told us that the most surprising thing people will experience at the beach is swimming in a million recyclable polyethylene balls – it's more of a workout that it looks.
"It's not as easy as moving through water," says Mustonen, with a smile on his face. Porto agrees, "It's more comfortable to sit in it than a lot of people think, but getting out is way harder than you think."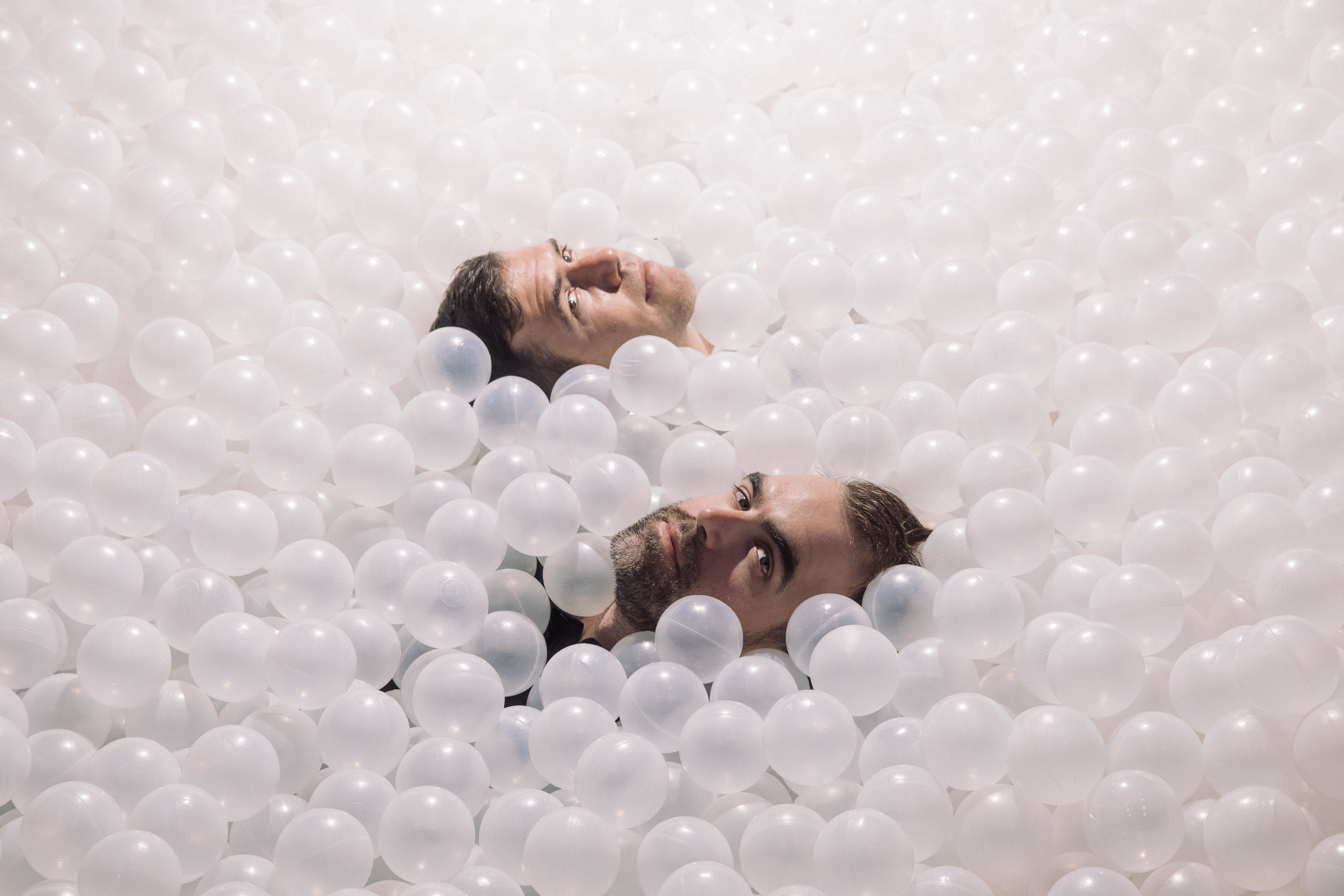 Ben Porto visited Sydney for the first time in May last year and he tells Time Out they made a few alterations to the Washington version of the Beach to be more Sydney specific. "The original orientation was the other way," he says "[There was] one really long pier and a deep end of balls. We've turned it to have a longer beach with more shoreline like Manly or Bondi Beach."
Plus, there'll be swim flags and the volunteers manning the installation will be wearing beach patrol uniforms inspired by surf life savers – but without the red and yellow. Snarkitecture like to work in a monochrome palette.
"What's important for us is taking away all these extraneous things in our everyday experience," says Mustonen. "Walking around in the world we see all these different colours and textures, part of the goal here is to strip that away. We hope it creates an unexpected environment and makes it more memorable."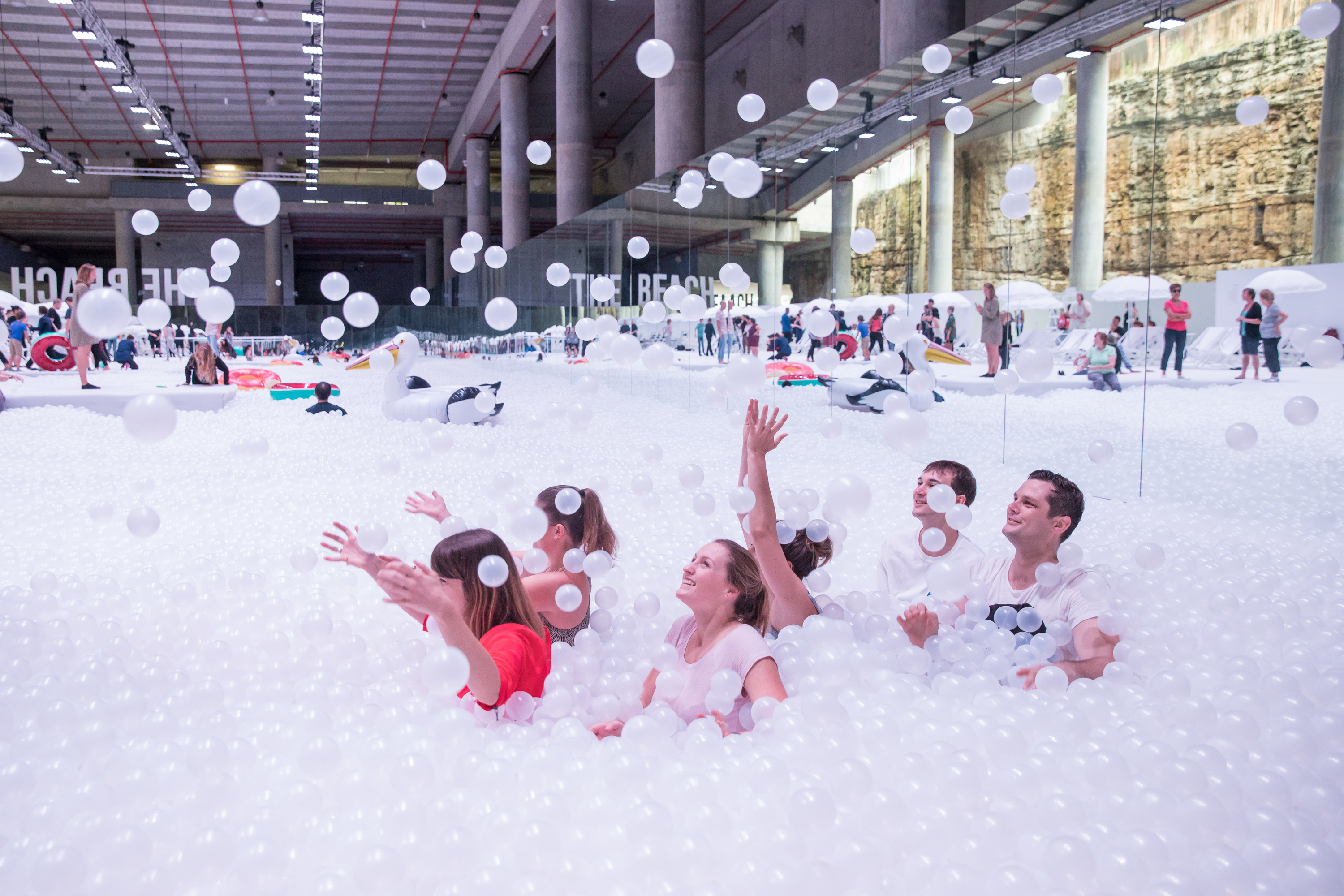 The idea behind the interactive artwork is that going to the beach is a universal experience. "There are so many similarities between different beach cultures. It's something that unites us," explains Alex.
But we all know the main reason to visit is a chance to jump into the deep end – not knowing what lies beneath. But don't worry, it's not dangerous says Ben, laughing. "No sharks!"
The Beach is open from January 7-29. It's free to attend.

Find more free things to do at Sydney Festival.

Top tips for getting tix for next to nix at the Festival Village.