The best burlesque nights in Sydney
The glamorous art of the tease is alive and well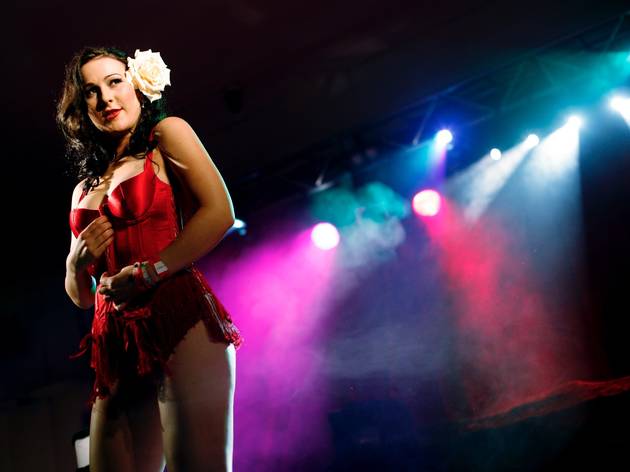 Burlesque comes in and out of fashion in Sin City: sometimes it seems that every event or show has a winking lass in feathers coquettishly disrobing, other times it retreats into the cabaret scene for a few years, biding its time. However, it never completely goes away, thanks to those who keep the sexy, sassy faith. Here are some of Time Out's favourite nights and rooms for a cheeky thrill.
Cabaret venue Slide turns up the heat with a regular rotation of sexy neo-burlesque productions that slink and swing between aerial routines, erotic shadow projection and downright saucy striptease. Their roster of shows include Parisian-themed Risqué Revue, boylesque night Voyeur plus cabaret, contortion and trapeze in El' Circo.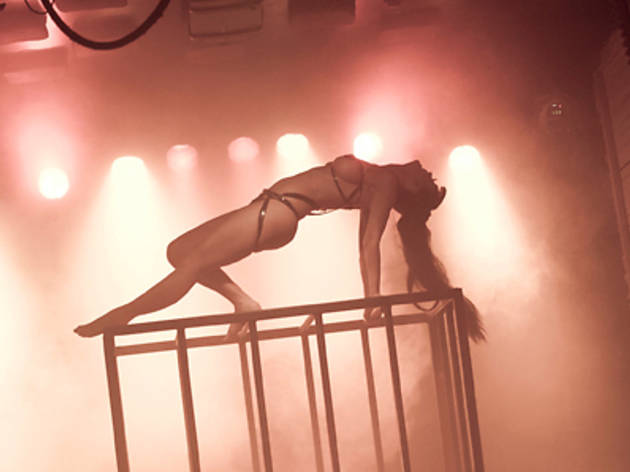 The trusty Vanguard is an intimate live music and burlesque venue that has long played host to the greats of Australian and international music. Almost vaudeville décor dresses the New Orleans-styled venue, whose owners were inspired by the beautiful, lived in district of LA. Inventive, unusual and often hilarious (their Star Wars Burlesque seasons have consistently sold out months in advance), it's Sydney's premier place for sexiness with a smile.
DIY tease time
Of course, the right outfit can only get you so far. Whether it's that perfect toy for the better half, the right prop for the night's activities, or some inspirational material for some solo work these stores are among the best that Sydney has to offer. Looking for that perfect outfit for the bedroom and beyond? Whether it's sheer and silky or fierce and fabulous, these are our favourite Sydney stockists of quality couture.