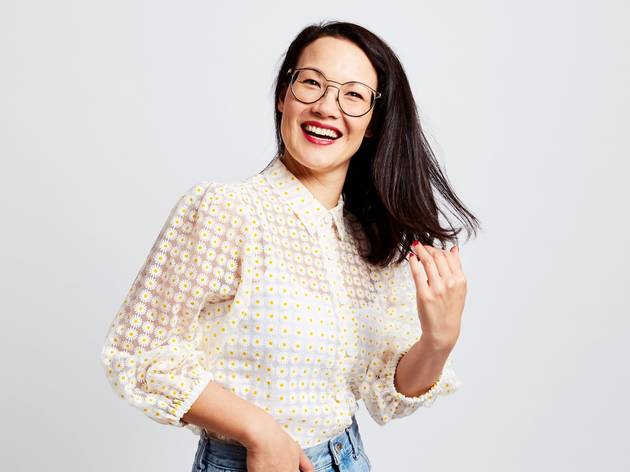 Time Out says
The Sydneysider excels in this old school stand-up show that hints of big things to come
Childhood in Brisvegas sounds like it was an absolute hoot for the now Sydney-based comedian and writer Lizzy Hoo. Bringing some of the driest delivery you'll see this Comedy Fest, Hoo Dis? Mines the culture mash of her Irish Catholic mum and Malaysian Buddhist dad.
Hoo was a canny kid, wiggling her teeth out for gold coins then setting up a lending racket with exorbitant interest schemes. Her brother's poor life choices were the perfect match when he'd need to borrow bus money to get to his work gig. On the face of it, her show is old-school stand-up, mining personal asides and family history, but not every show needs to be high concept. Not when you're as good at the gig as Hoo is. From dropping cracking one liners like, "it's my way or the Huawei," to broaching her and her dad's improvised sick burns if they were to encounter anti-Asian sentiment during lockdown (thankfully they didn't), she folds in the current heightened climate in a deceptively breezy style.
She also navigates the ticking fertility clock pressures faced by a successful young woman juggling multiple jobs and scheduling a couple's calendar. Hoo exudes the kind of rambunctious confidence that ensures you won't be asking 'who dis?' for much longer.
Details