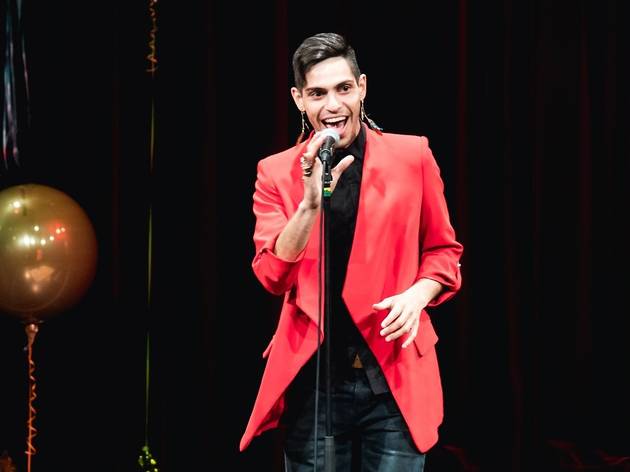 Time Out says
This chaotic comedy showcase doesn't do typical stand-up
While straight-up stand-up dominates the Sydney Comedy Festival, the art of comedy comes in a kaleidoscope of fantastic forms. From improv to musical comedy, Up Late is an evening of pure chaotic genius for lovers of all things unconventional. Fast-rising comedian and producer AJ Lamarque has teamed up with Sydney Comedy Festival to bring this one-night-only show to Marrickville's Factory Theatre on Friday, April 30.
"When people think comedy they think stand up, but there's so much variety in comedy as an art form. There are amazing artists doing things differently and often don't get the spotlight they deserve. Up Late is a curatorial push to change that," says Lamarque, whose other endeavours include all-inclusive comedy night Kweens of Comedy and outrageous world-building podcast and live show Dungeons and Drag Queers.
With Lamarque on hosting duties, the line up for Up Late includes Scout Boxall, a comedian whose absurdist stylings were deemed "magnificently horrific" by our sister city's reviewer at Melbourne International Comedy Festival; literal twins and musical comedy duo The Stevenson Experience; improv trio Snake Pit; comedian, actor and rapper Jared Jekyll; and more as yet to be announced performers.
The show kicks off from 9.30pm. You can grab tickets for $30 (concessions for $23.35) over here.
Details