Mov'in Bed Open Air Cinema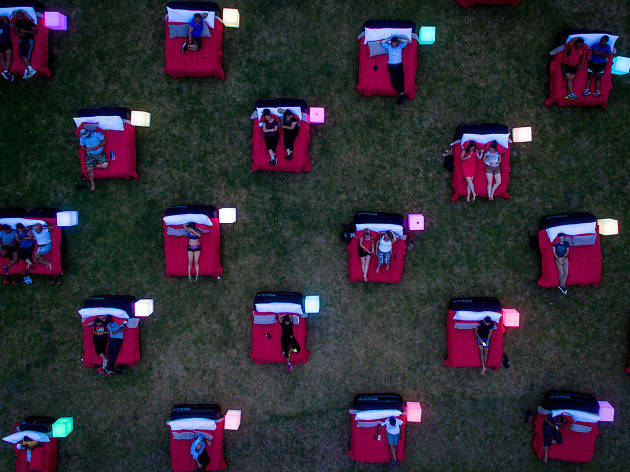 The outdoor bed cinema concept comes to the EQ
Crawl under the blankets with a glass of wine and settle in for another beautifuly curated season of movies, now at the Entertainment Quarter in the Showring.
This year they're promising award-winning international films from the recent past (Good Bye Lenin, City Of God), unmissable movies of this year (Dunkirk, Wonder Woman), Disney classics (Cinderella, Peter Pan, Toy Story), Japanese animation (The Last Naruto Movie, My Neighbour Totoro) and best of all, horror movie Nights (It, The Shining).
You can also opt to Dine in Bed. The Mov'In Bed team will be partnering with Fratelli Fresh, Bavarian Beer Café and Burger Project so you can order food delivered straight to your bed.
Be speedy though if you're up for this, as there are just 150 beds per night (accommodating up to three people – cosy). If you don't mind sitting on the grass you can BYO blanket and the tickets are cheaper.