Sydney Underground Film Festival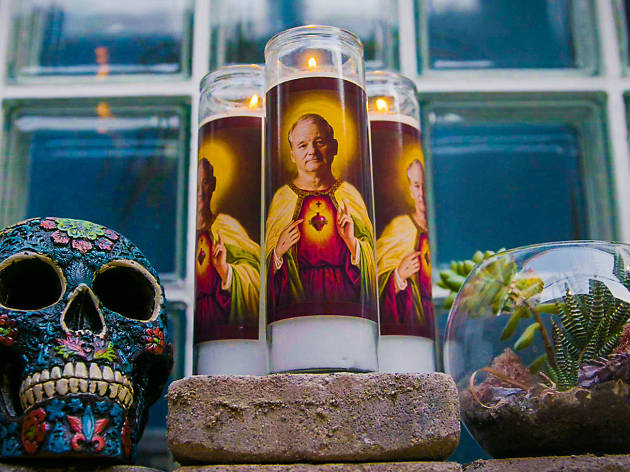 1/5
Photograph: Supplied
The Bill Murray Stories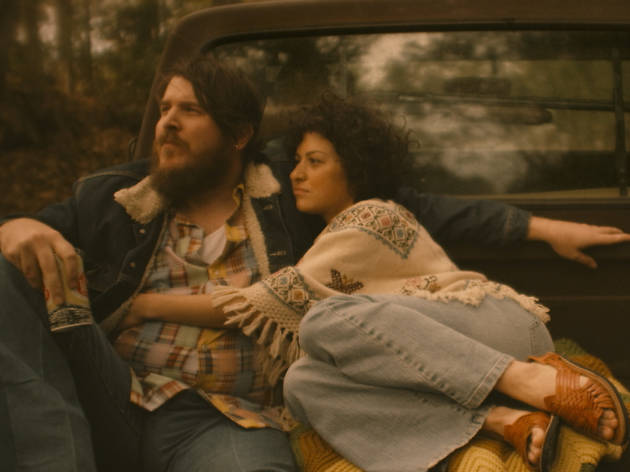 2/5
Photograph: Supplied
Blaze
3/5
Photograph: Supplied
Tokyo Vampire Hotel
4/5
Photograph: Supplied
The Unexpected Race
5/5
Photograph: Supplied
Mega Time Squad
Sydney's most transgressive weekend of film will return with a program of outrageous, shocking and rule-breaking features, documentaries, shorts and animations
SUFF is a Sydney gem. The annual weekend of warped, outré and extreme cinema at the Factory Theatre goes to places the other festivals rarely do, exploring the outer limits of what it means to be human, animal, zombie or mutant excrement demon.
The festival features films interrogating democracy, the media, the history of experimental film and the odd beliefs of people on the fringes of society. And in strange times the 2018 line-up is stronger – and oddly more mainstream – than ever.
This year the festival opens with a schlocky comedy from NZ, Mega Time Squad, in which a petty criminal steals an ancient Chinese time travel device to pull off a heist and unleashes a world of pain. Closing the festival is the acclaimed action-horror film Mandy starring Nicolas Cage in one of his most unhinged performances yet.
Mandy is one of a number of movies selected for the Melbourne International Film Festival that are getting a SUFF screening. They include acid spaghetti western Let the Corpses Tan; Ethan Hawke's musical biopic Blaze starring Alia Shawkat; and The Bill Murray Stories: Life Lessons Learned from a Mythical Man. The latter is a documentary in which Murray fan Tommy Avallone follows the trail of the star's alleged love of interacting with random people, such as crashing weddings or serving behind bars.
Love splatter movies? You'll want to see Puppet Master: The Littlest Reich, in which Nazi puppets come to life and cause deadly mayhem, or Christmas Blood, a Norwegian horror film about an ax-wielding, Santa-suit wearing killer.
Three restored all-time cult classics will get revival screenings. Liquid Sky (1982) is set in New York's post-punk scene and concerns bodiless aliens seeking heroin and sex with humans. Maniac Cop (1988) is an essential video nasty featuring Bruce Campbell in which a psychopathic cop who has risen from the dead wreaks bloody revenge. And Spirits of the Air, Gremlins of the Clouds (1989) is the debut film of Alex Proyas (The Crow), a post-apocalyptic vision of weirdness.
Indonesian horror film Satan's Slaves comes highly recommended for people who loved Hereditary, while French rape-vengeance thriller Revenge arrives on cue in these times of righteous feminine rage.
The vampire genre splutters to life with Tokyo Vampire Hotel, a rush of blood-sucking violence from Japan, while Trauma from Chile tells an allegory of Pinochet's brutal reign through a home invasion thriller.
Documentaries include the story of the seminal UK female punk band in like Here to Be Heard: The Story of the Slits; a portrait of Flat Earthers, Behind the Curve; The Green Lie, uncovering the disturbing reality behind corporates' so-called 'green' credentials; and Sickies Making Films, about the surprising history of film censorship in Maryland.
The Magic of Groo profiles Stephen Groo, a no-budget filmmaker who has made 180 films in the last 20 years; you can follow it with The Unexpected Race, his latest film starring Groo superfan Jack Black, about a girl who discovers the last living elf in the world.
Experimental film superstar Guy Maddin's The Green Fog is a love letter to San Francisco splicing together clips from 100 different films, with a special emphasis on Hitchcock's Vertigo.
As always there are short film sessions bringing together the weirdest visions from Australia and the world; workshops with movie insiders; and the popular All You Can Eat Cartoon Cereal Party returns, this time for a late-night session of nostalgic cartoons and sugary breakfast foods.
Tickets are on sale now.