Kids activities Sydney
Find things to do for kids this week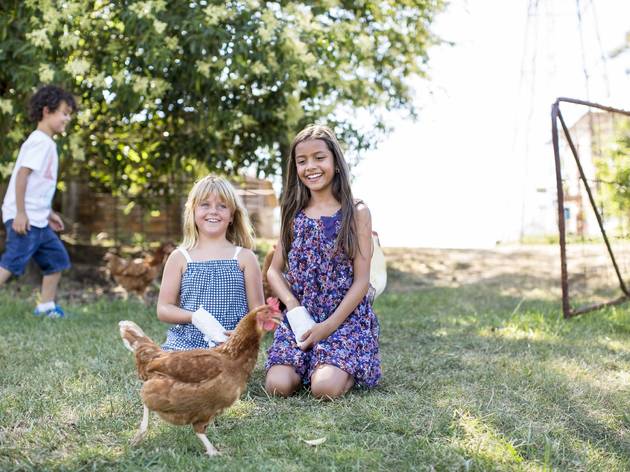 Looking for ways to entertain the little ones? Here's a list of what's on in Sydney for kids and families, from children's theatre shows to sports camps and events in the school holidays.
What's on for kids?
Taking the kids to the movies is a great family day out, but if they need to run off some of that choc-top sugar strength, cinema aisles aren't the best place to do it. So, silver screen giants Event Cinemas has come up with the perfect wriggly remedy, and they're test running the family-friendly experience at their Macquarie Fields complex. Event Junior is a dedicated space for kids under the age of eight, where they can race around slides, climbing nets and interactive digital games before, after or during the intermission of new release family movies. If there aren't any flicks your little rugrat wants to see, you can simply book a one-hour play session at the Event Junior jungle gym for $5, with free entry for caregivers. If you are in it for the storytelling action, book standard movie tickets and the kids can go wild in the ten-minute intermission, or whack on an extra 30 minutes of playtime for $5. They really get the needs of the young family here, and also offer comfy daybeds and bean bags instead of stiff straight back chairs, as well as a kid-friendly movie snack menu. And if your kidlets really dig it, you can book out the whole space for birthday parties.
Free family-friendly events
Things to do, Food and drink
If you've taken the plunge from pale ales into the world of tangy-fantastic sour beers, then you'll want to head to the PHP car park on February 22. Batch Brewing Co have recently taken up residence in a nano-brewery connected to this gem of a pub, and they're bringing in some mates to help pour an exciting menu of sour beers at this mini festival. Some big names from the local brewing scene, like Wildflower, Nomad and Wayward will be along for the ride, in addition to some big names from Victoria and the US of A. There will also be snacks and games going on throughout the family-friendly festivities. The car park will be overflowing with wild ferments and cultured concoctions from noon-6pm and entry is free.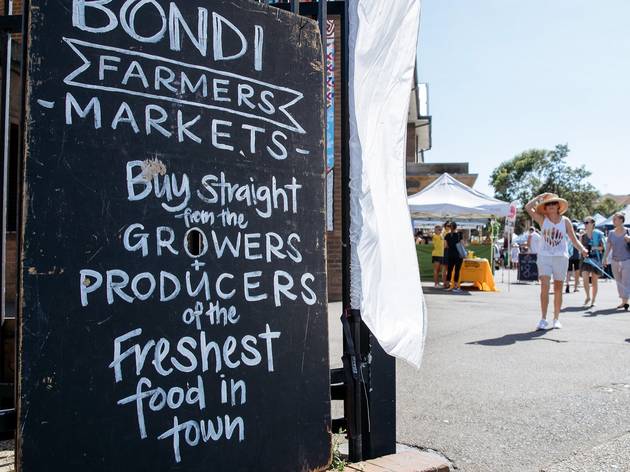 Bar Pho has been a staple of the weekly produce and snack fare for the past eight years, and the warming basil, beef and star anise-spiked stock makes a solid argument for passing on the usual bacon and egg breakfast. This stall along with Fritter House (try the lion's share with chipolatas, sour cream, two big corn fritters, bacon and salsa) and the Raclette Shack (oozy cheese-topped potatoes are always a great idea at 10am) make the markets an excellent brunching destination. Grab some grub, BYO picnic mat and sprawl out on the lawn before making your way to the produce section. In summer there's juicy pineapples, bright peaches and greenery aplenty from Kurrawong Organics, and Mayfarm Flowers always have a great selection of native and tropical blooms to brighten up your home. You'll also regularly find SOL Cups peddling reusable coffee cups, AB Cheese bringing all the dairy goods, organic nut butters from Chunky Dave and hand carved wood pieces from Byron Bay Chopping Boards. There's also doggy 'parking', live acoustic music and pop-up yoga classes on the lawn. In inclement weather the markets still go ahead, but often with reduced stalls. They also don't open until 9am, so if you're an early bird, pop across to the beach first for a walk or swim first. Find more best markets in Sydney.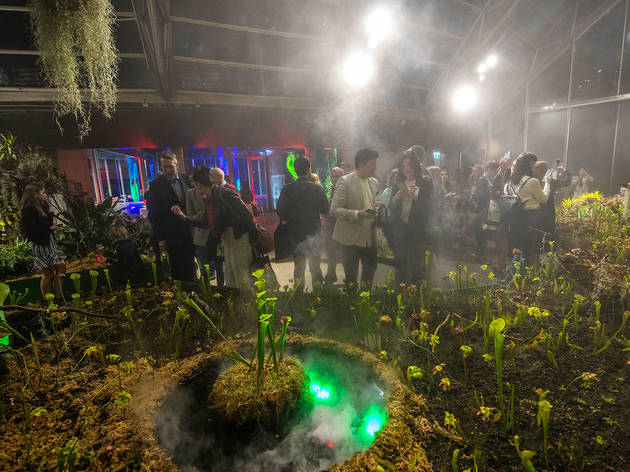 Things to do, Exhibitions
Budding horticulturalists who like plants with attitude should head to the Royal Botanical Gardens for a free exhibition of carnivorous greenery. The Calyx is filled with 25,000 of the world's hungriest, most clever plants. Watch as the venus fly trap lures unsuspecting insects with nectar and snaps them up in its jaws, where they'll spend their final days being slowly digested. Or meet the drosera, who use their sticky tentacles to attract and snatch their prey before devouring them. Then marvel at the simplicity of the pitcher plant's hunting technique, which is to lure hapless bugs with honey and let them fall into the pool of digestive enzymes in their pitfall trap. The Plants with Bite display does sound a little like a horror film, but it's really all bark and no bite (for humans, anyway) and families can expect a very kid-friendly experience. Plus, there is a range of themed education programs, workshops and a regular feeding display that will intrigue little greenthumbs and their grown-ups.
Make your own fun
Got a wriggly little one? Let them run off some of that energy at these parks and playgrounds that know how to entertain the real bosses of the household.