School holidays in Sydney
Find our picks of the best activities for kids these winter school holidays
Looking for ideas to entertain the kids? We've found the best children's theatre shows, classes and workshops, outdoor activities and museum exhibitions during the autumn school holidays. If you need a quick fix, check out the best family-friendly cafés and Sydney's best playgrounds.
Family friendly, energetic Japanese performing arts shows are coming to the Japan Centre. Space & Ennui is a stripped back contemporary dance performance by two talents from Japan: Teita Iwabuchi and KENTARO!!. Iwabuchi infuses Japanese martial arts and butoh into contemporary choreography. KENTARO!! grew up learning street dance, decided to incorporate dramatic elements into his choreography after learning contemporary dance. Each 30-minute solo performance is followed by a Q&A.
Read more
In July, Bondi Beach will come to life with non-stop entertainment for its annual Winter Magic Festival. The biggest drawcard of this year's festival is the new 32-metre high ferris wheel called the Bondi Eye, which will give visitors a 360-degree view of the beachy 'burb. Don't worry, it'll be perfectly warm up there in a glass box, sheltered from the coastal breeze. It'll be particularly spectacular at night as the gondola has LEDs with 35 different changing colours and patterns. It's open from June 30 to July 16 (so during the school holidays, but running shorter than the rest of the festival) and skating is $22 for adults; $69 for family tickets.
Buy tickets
Read more
Get out of the house, even when it's raining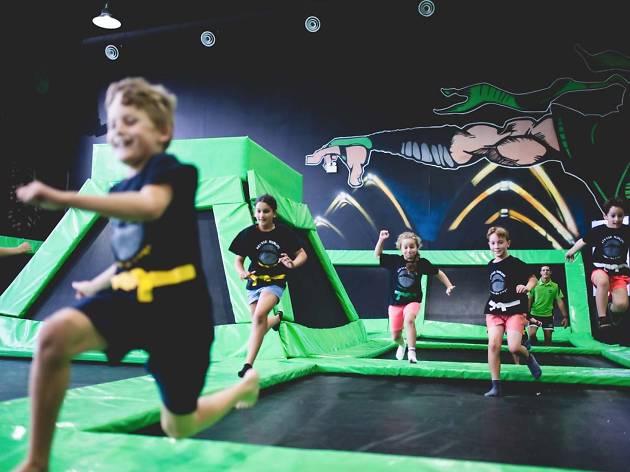 When it rains in Sydney, it pours. So it pays to have a few wet-weather saviours up your sleeves for when the kids are home and bored with cartoons and colouring-in books.
Read more