School holidays in Sydney
Find our picks of the best activities for kids during the winter school holidays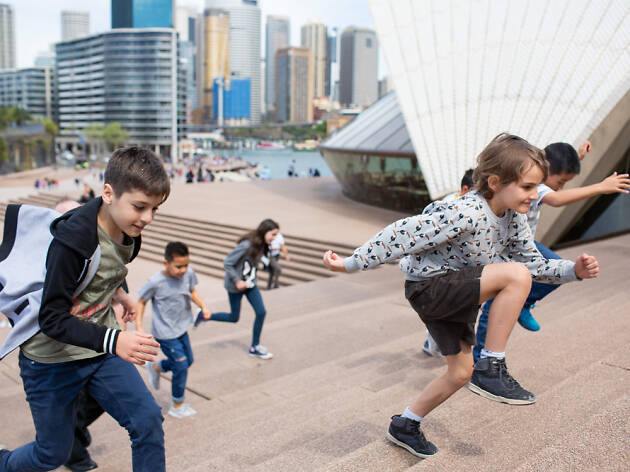 Keep them active at workshops and festivals
Explore treasures at a museum
[Sponsored] If your little roadrunners have a fascination with the concrete jungle around them, you can blow their minds with architectural and urban design facts at How Cities Work. This interactive exhibition showcases everything from the city's green spaces to the secret underground world of sewers.
Art, Galleries
Australian National Maritime Museum, Darling Harbour
[Sponsored] This exhibition is one for little David Attenborough fans. It showcases the best of the natural world, but also the patience, ingenuity and talent of the photographers who spend their time embedded within wildlife so they can get that one incredible shot.
Have a pint while they're on the playground
Rock climbing, giant Scrabble, flying foxes – there are pubs in Sydney that have amazing facilities for kids.