LGBTIQ
Your guide to queer life in Sydney, from friendly places to the best parties in town
Queer eye on Sydney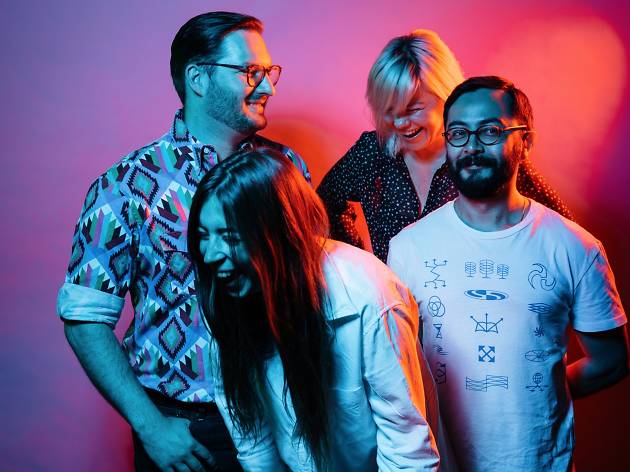 Sydney's nightlife, now
Sydney's nightlife scene has shifted dramatically since the controversial lockout laws were first imposed in March of 2014. The changes have been felt in a myriad of ways for punters, promoters, partygoers, DJs and musicians and, most visibly, the venues. Since Time Out initially reported on reforms, the Flinders, Soho, Trademark, Q Bar, Hugos Lounge and the Backroom have all closed. The lockout laws were introduced in March 2014 by the state government in an attempt to curb alcohol-fuelled violence, following a number of fatalities. The suite of reforms mainly have affected the 'entertainment precinct', which stretches across the CBD, Surry Hills, Darlinghurst, the Rocks, Kings Cross and Cockle Bay, and include 1.30am venue lockouts, the 3am cessation of alcohol service at bars, pubs and clubs and the state-wide take-away alcohol must not be sold after 10pm. As a result the laws have affected the way Sydneysiders go out… What were once bustling nightspots are now much quieter, there's been as dispersing of revellers to the fringes of the city, and generally there is a lot less positivity towards late night culture in what could and should be a vibrant and functional, 24 hour city. Tyson Koh is someone who's entrenched in music and nightlife in Sydney. The producer and programmer of the ABC's long-running Rage, Koh also DJs and has thrown a few parties in his time. He heads up the alliance Keep Sydney Open, which is fast gaining momentum. "We're aiming to get publ
You might also like...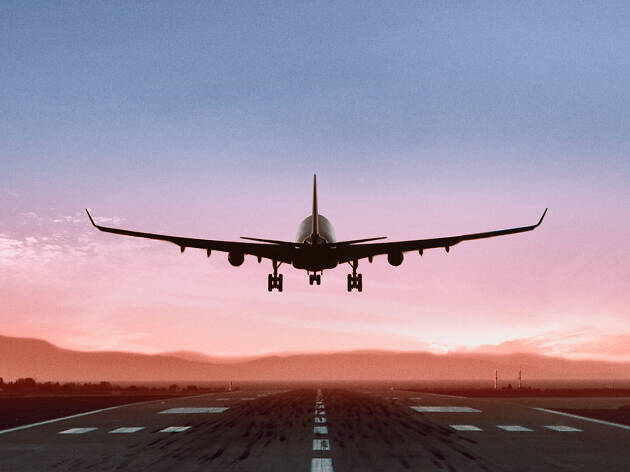 Win your dream American experience with Virgin Australia and Delta Air Lines
Has that winter wanderlust kicked in yet? Virgin Australia and Delta Air Lines know what it's like when you're hankering for a getaway, and to celebrate the USA's Independence Day on July 4th, they're inviting you to experience the best of America with a huge giveaway.  Together with Time Out, Virgin Australia and Delta Air Lines are giving away return flights for two to North America flying from Melbourne or Sydney. You could take off to over 45 destinations in the U.S, like New York, Los Angeles, Seattle or San Francisco.  Kick off your adventure with a walk through Hollywood, visit the Las Vegas strip to try your luck, before jetting off to the city that never sleeps - New York. Or, head south to visit the home of the blues and gems like New Orleans and Nashville. Canada calling you? Take off to Vancouver. Beach time? Hit up Mexico. We're not kidding when we say that there are a lot of destinations open to the lucky winner, check out our terms and conditions to see the full list of cities.  All you need to do to enter is tell us which American city you'd most like to visit and why in 25 words or less. If you win this incredible prize, you'll have one year to claim your amazing trip, so you can have a stellar getaway to look forward to. You've got until July 31 to enter, so don't sleep on this! Enter now Experience the best of both worlds with Virgin Australia and Delta Air Lines Virgin Australia and Delta Air Lines can fly you to over 250+ destinations across the
Paid content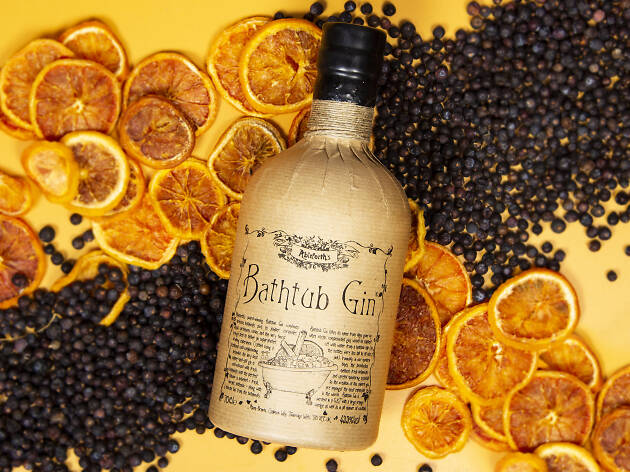 Win your dream 'week well spent' with Ableforth's Bathtub Gin
Imagine this, the chance to spend your dream week, in whatever shape or form that might take. Well Ableforth's Bathtub Gin is giving you the chance to win your perfect 'week well spent'. Whether a 'week well spent' means shopping sprees or lunch dates and nights out on the town with your mates, Ableforth's Bathtub Gin wants to know about it – and they want to help you bring your dream week to life.  And if you win, Ableforth's will help the winner turn their dream 'week well spent' into reality (to the value of up to $1,000). Terms and conditions apply. So, why do the spirit makers at Ableforth's want to know what your ideal week is? That's because a week is exactly how long it takes to make each batch of their award-winning Bathtub Gin. To get the gin's distinct flavour and botanical hue, the team spends no fewer than seven days cold compounding (infusing in layman's terms) their ingredients, which when everything's distilled at high temperatures in copper pots, becomes the distinctively delicious Bathtub Gin. To be in with a chance of winning your dream 'week well spent', head to the link below and tell us what your 'week well spent' would look like by July 31. Good luck! Enter now
Paid content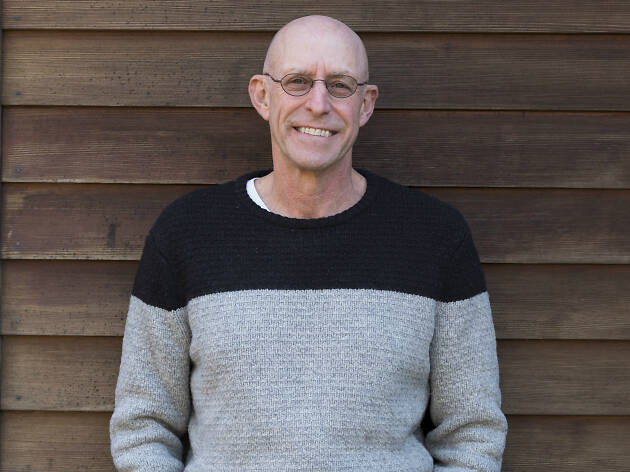 An Evening with Michael Pollan
He was once focused on teaching the world how to eat for a healthy body, mind and planet, but now Michael Pollan has his mind on something else: drugs. LSD, to be precise. In his talk at the Sydney Opera House, he'll be tackling the taboo and recounting his own recent experience with psychedelics and the science and history surrounding these drugs. The evening will be based on the science writer's 2018 publication, How to Change Your Mind: What the New Science of Psychedelics Teaches Us About Consciousness, Dying, Addiction, Depression, and Transcendence. Within the impressively long-titled book, you'll find Pollan's own experiences with and musing on hallucinogenic drugs, a history on the personal and societal effects of such substances, and their subsequent suppression and recent re-emergence. Can psychedelics treat anxiety and help people deal with trauma? Could these drugs really have taken down social hierarchies in the 1960s and changed the face of modern global society? If you're ready to open your mind, banish some skepticism, and get past the hippie stereotypes associated with drugs, then figuring out the answers to these questions is sure to be an illuminating experience.
Buy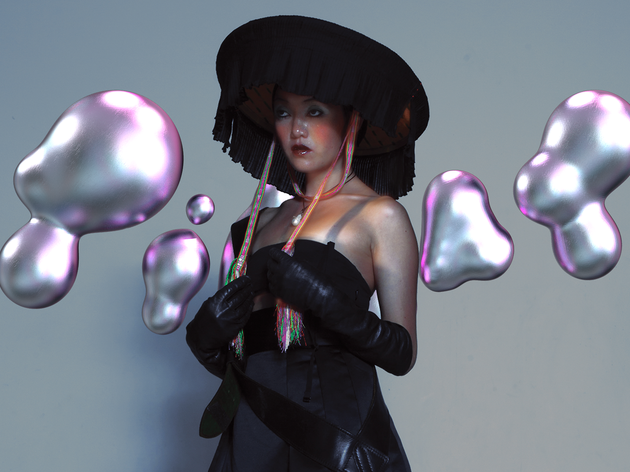 Rainbow Chan
Art-pop vocalist and producer Rainbow Chan is touring this August, serenading audiences up and down the East Coast with her beguiling brand of electro-pop. The multi-talented musician and visual artist is playing a string of shows in support of her recently released album Pillar. The record follows 2016's Spacings, which was nominated for several awards, and 2017 single 'Let Me', which earned a SMAC trophy for Best Song of the Year. Chan has performed everywhere from the Sydney Opera House to the 2019 Time Out Bar Awards, but if you've never heard her music, expect soulful melodies, glitchy beats and intelligent lyrics, often dealing with themes of culture and identity (Chan was born in Hong Kong and raised in Australia). Whereas Spacings was sweetly melancholy in tone, this album promises a more upbeat attitude and vibrant aesthetic, still delivered with her signature ethereal vocals and tight production. Check out the Rainbow Chan website for more information, ticket links and special guests.
Buy