If you opened this article with a hint of trepidation and maybe a little cynicism, we get it. It's tempting to vow to never make a plan again, or even dare to dream of a world unplagued (ahem) by last-minute cancellations and closures – but here at Time Out, we're cautiously optimistic.
Sure, many of the exciting things we started off last year looking forward to didn't end up happening – #2020vision – but many more of them did. The city found a way to make it work. Huge, razzle-dazzle theatre shows went ahead a little later than planned, fancy restaurants stayed afloat by packaging up their foie gras, in-person capacities for festivals shrunk, while a whole new audience of at-home viewers grew.

In that vein, here are some of the exciting things to look forward to in Sydney in 2021 – and if not 2021, well, maybe 2022. Here's hoping Gladys has a little less sway over our social lives this year.
1. A giant Matisse exhibition from Paris at AGNSW
There's still a little (a lot) of time to wait, but the Art Gallery of NSW has announced it will play host to a huge exhibition of works by French master painter Henri Matisse this year. The Matisse: Life & Spirit, Masterpieces From the Centre Pompidou, Paris was supposed to arrive at AGNSW in 2020 but was postponed in light of the year that was. It'll run from November 20, 2021 until March 13, 2022.
2. A vibrant, new-look Mardi Gras
A little closer on the horizon is the joyous, colourful celebration of unity and LGBTQ+ identity that is Sydney's annual Mardi Gras. While the 43rd Mardi Gras Parade won't be making its usual way down Oxford Street, it'll be replaced with a ticketed event at the Sydney Cricket Ground. It'll be different, but its organisers have been working their butts off to keep the spirit of the event well and truly alive in its new-look format – here's a rundown of what's on.
3. Hit musical Hamilton gracing Australian stages
You've heard the songs, you've swooned over the Disney+ version – now finally, hit Broadway hip-hop musical Hamilton is coming to Australia in 2021, with a bold new cast packed with POC and First Nations performers. General tickets for the mega-hit are on sale now. Get 'em quick.

4. Sydney's transformation into a 24-hour city
Look, 2020 really did have the last laugh. The lockout laws, which had a devastating impact on Sydney's night-time economy, were finally repealed in January of last year, just in time for the virus to lock down not just the city's nightlife, but pretty much everything. But some exciting news came out of 2020, too. Legislation was passed in November that will fully allow Sydney to embrace its night-time self. Other city initiatives include amping up the city's outdoor dining scene, upgrading lighting infrastructure, facilitating all-night public transport, and the appointment of a 'Night Mayor'. Here's hoping 2021 gives us what we've been without for almost six years: staying out well past our bedtime, spontaneously deciding on a new bar at 2am, and doing even more to support the venues that make Sydney feel like home.
5. Seeing a show at Sydney Theatre Company's new home
In mid-2018, the Sydney Theatre Company left behind its picture-perfect Wharf at Walsh Bay home to temporarily put on shows in the Roslyn Packer Theatre and Sydney Opera House, while the Wharf underwent a major upgrade. The Wharf Renewal Project involved a major upgrade of its two theatres, a refresh of foyers and facilities and improved accessibility – and it's finally complete. STC is officially ready to welcome audiences back to its waterside home in February 2021, with a season of Playing Beatie Bow.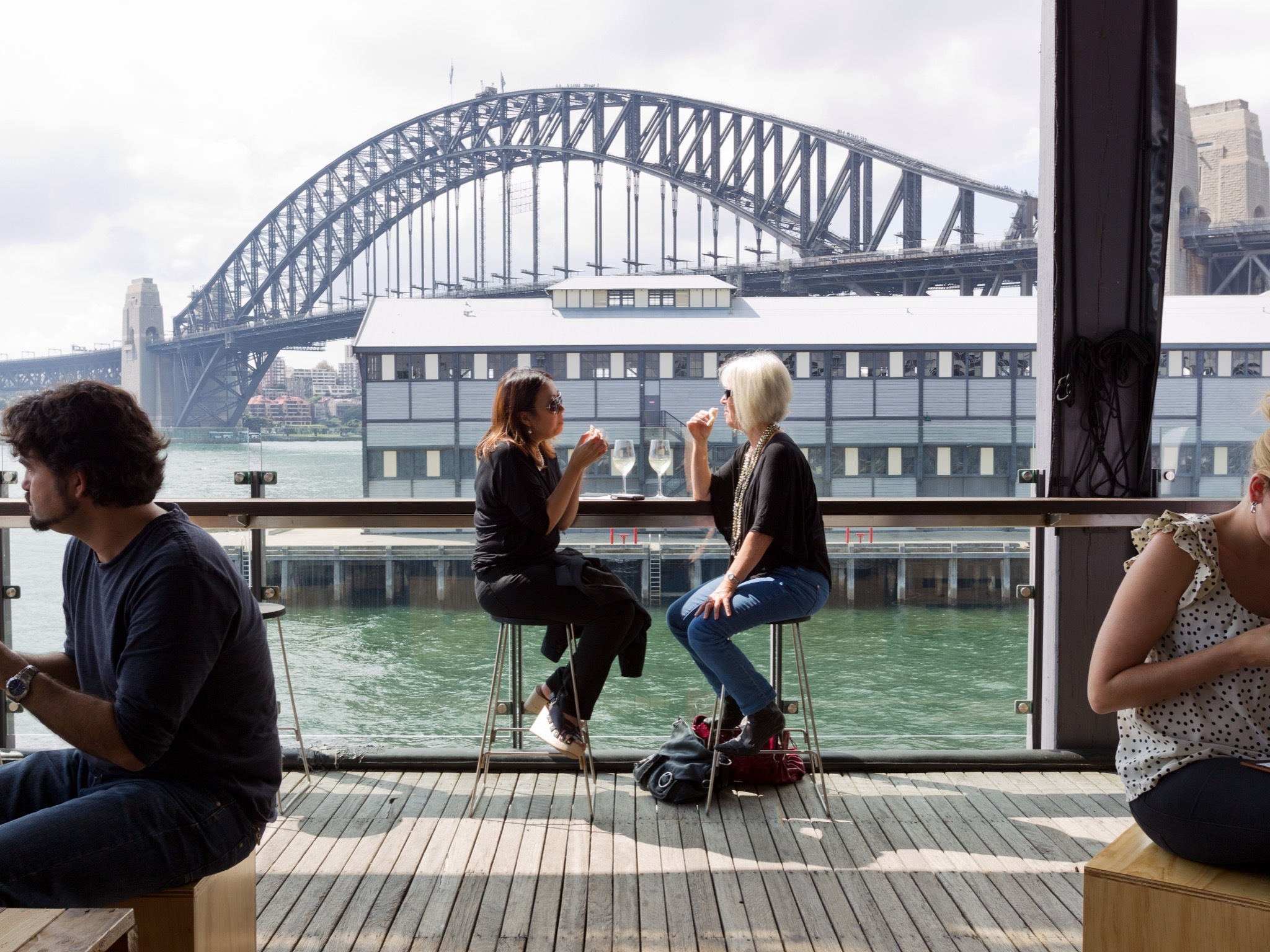 6. Art with ocean views at Sculpture by the Sea
Another event to be scuppered by the plague that shall not be named, Sculpture by the Sea is a much-awaited annual extravaganza that fuses art with Sydney's gorgeous scenery. The event went through series of postponements, but it's now been announced that it's coming back to the rocky shores of the Coogee-Bondi walk in Sydney's East sometime this year – we'll keep you posted as to when that is.
7. Vivid's annual celebration of light and colour
The winter festival of lights was cancelled last year – but it's set to glow up the city's harbour and various other locales in Sydney with a dazzling array of lightscapes, sound installations and talks and ideas in 2021. Get rugged up and ready to challenge your mind and senses with a new program split up into three categories: Vivid Light (installations), Vivid Music (live performances) and Vivid Ideas (talks and conferences). The awe-inspiring Light Walk will stretch along the Sydney Harbour foreshore as usual and light up gorgeous corners of the city including the Rocks and the Royal Botanic Garden, and Vivid Live is back on, too.

8. The arrival of two ultra-luxe hotels
Sydney's hotel scene is set to have a couple more glittering diamonds in its crown this year, with two hotly anticipated openings: the glass-walled W Hotel in Darling Harbour's newly revamped precinct, and the luxury boutique Ace Hotel in the heart of Surry Hills. The 25-storey W Hotel monolith will grace the CBD's skyline with 593 five-star rooms, day spas, restaurants, and Sydney's first outpost of Living Room, the W Hotel's cocktail bar. Over in Surry Hills, the Ace Hotel's Sydney outpost is set to be its first in the southern hemisphere, and it's set to bring cool, understated glamour to the preserved façade of Tyne House on Wentworth Street.
9. The opening of Maybe Sammy's new hotel bar
First came Maybe Frank, then Maybe Sammy, and now the 'Rat Pack' trilogy is set to be capped off with a swanky new hotel bar addition to the venues under the belt of the award-winning hospitality team. Deans on 22 will be set sky-high above a new hotel on the corner of George and Hunter streets in the city's CBD, also set to open in early 2021.