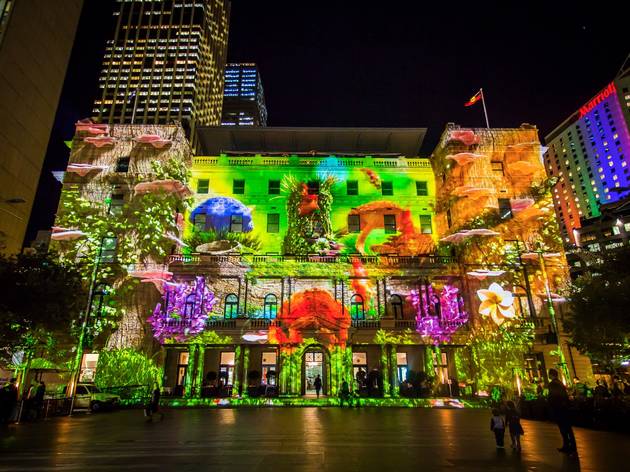 Sydney lights up for Vivid Sydney, but the projections are just the beginning of this major winter festival
Vivid is the largest winter festival in the Southern Hemisphere, running over 23 days and nights with an extensive program of Light, Music and Ideas events.
Last year, visitors flocked to the cathedral of lights in the Botanic Gardens and took thousands of shots of the Sydney Opera House lit with 'Songlines'. They heard talks from game-changers Spike Jonze, Beau Willimon and Margaret Zhang. Plus, they let people sleepover at the Opera House.
The full Vivid Sydney program is announced on Tuesday March 14.